The second edition of JewelNet Gems & Jewellery B2B Expo will be organized from Dec 1 to 3 will be organized from Dec 1 to 3, 2018 at AKM Resorts, Zirakpur near Chandigarh. The expo is being supported by Chandigarh Sarafa Association which will be served as industry's most luxurious exhibition for jewellery manufactures and retailers of North India.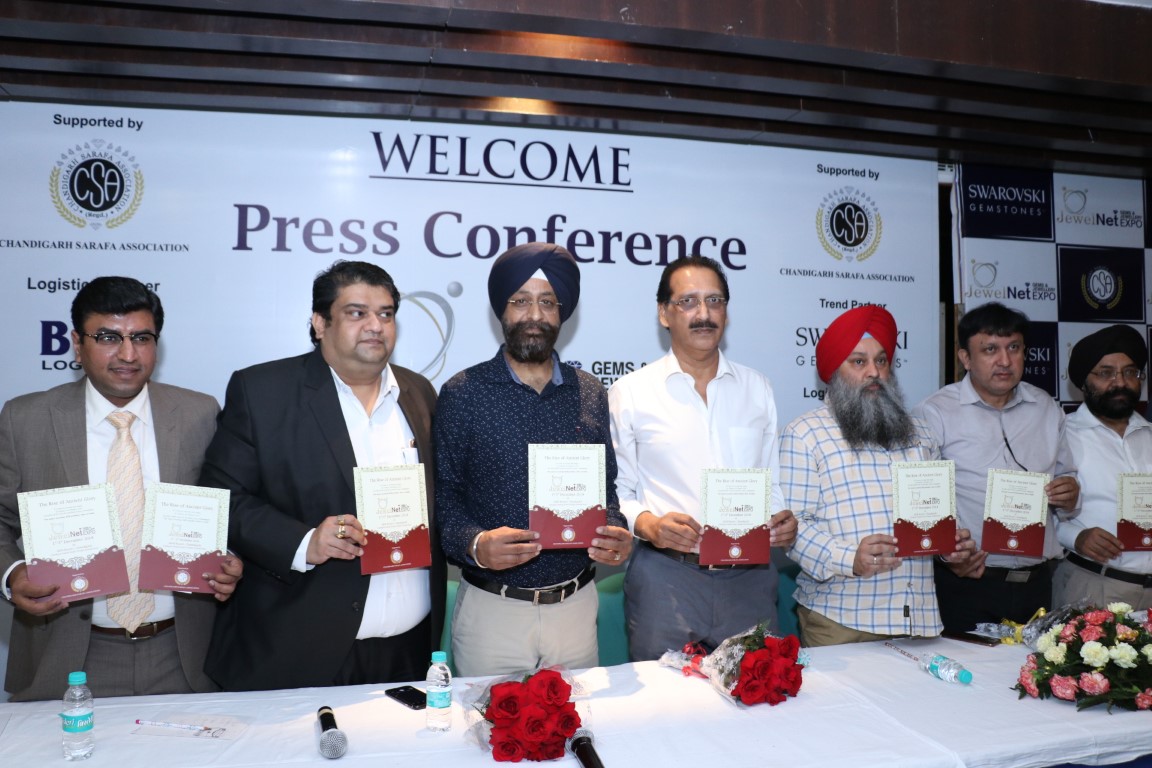 The three day long JewelNet Gems & Jewellery B2B Expo will be organized from Dec 1 to 3 is premium and unique B2B exhibition connecting North Indian retailers to the leading jewellery manufactures across North India on a single platform. It will serve an ideal stage to build business network and business opportunity with the elite Jewellery Manufactures followed by dazzling fashion nights.
Since its debut in 2017, this expo has become a much awaited and most luxurious B2B jewellery exhibition in North India. This edition of expo will be expected to attract more than 250 quality exhibitors from across India. The show will welcome over 6,000 expected retail jewellers from northern states of India.
According to Anil Talwar, Governing Body Member of the Chandigarh Sarafa Association, This expo, will act as a ready reckoner for trends, innovations, and insights, and help the industry take advantage of this growth. Currently, the Gems and Jewellery market is witnessing remarkable changes in consumer preferences owing to economic and geographical influences.
This organized sector will continue to play a fundamental role as it has the potential to adapt to the consumer and economic changes."
Also present on the occasion, Vikas Chudasama, Founder & CEO, JewelNet Gems & Jewellery B2B Expo said that the show will provide opportunity for new market, product exposure and potential business opportunity from manufactures of Mumbai, Delhi, Chennai, Kolkata, Bangalore, Hyderabad, Ahmedabad, Rajkot, Surat & Amritsar.
"This expo has become a significant & essential Business Exchange platform for Manufacturers, Wholesalers, and Retailers of North India. Being the unique B2B Exhibition, JewelNet has opened up a gateway to explore business opportunities in North India." Said Chudasama.