EVE OF REPUBLIC DAY: JLPL FELICITATES DECORATED ARMED FORCES PERSONNEL & GALLANTRY AWARDEES, PARA MILITARY FORCES AS WELL AS SOME OF COUNTRY'S, CIVILIAN AWARDEES
newznew (S A S Nagar) : JLPL Group, as part of its Corporate Social Responsibilty (CSR), held a befitting tribute for the Brave men of the Indian Armed Forces and Para Military Forces to mark Republic Day Celebrations. The event named 'Salutation cum Felicitation Ceremony' was held in the premises of the real estate major at their premises in Sector-66-A, mohali.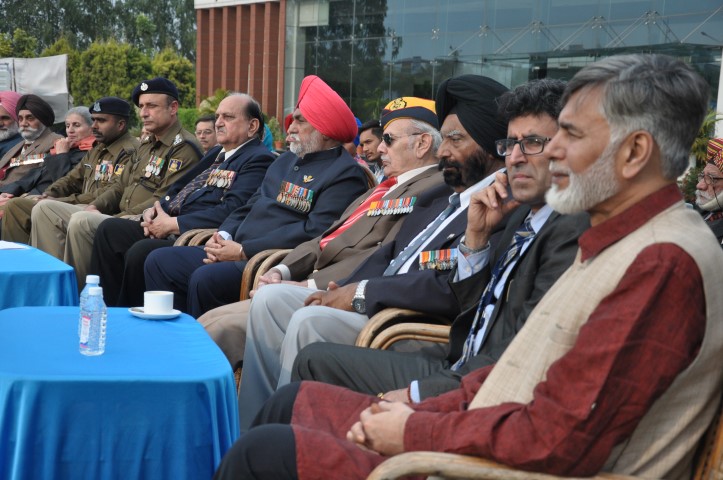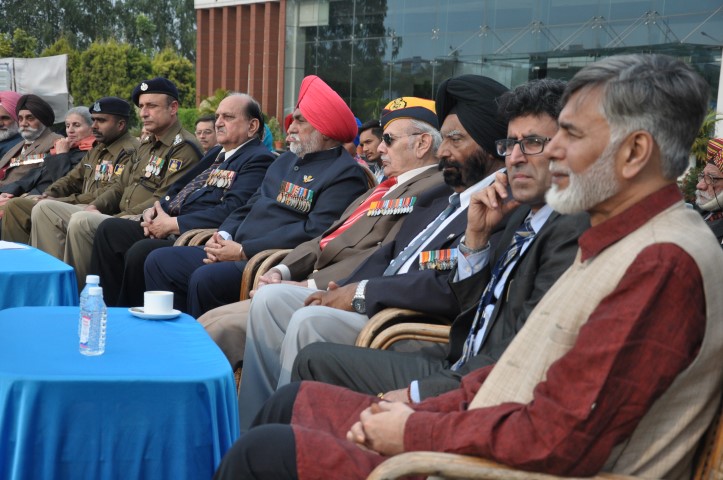 The event created a patriotic fervor as gallant men of Indian Army, Navy & Air Force, Para Military Forces and Civilian Awardees were honoured by Senoir Corporate honchos of JLPL. Those who were present at the event included Col. Inderjeet Kumar , Head-Sales & Marketing, JLPL. Head's of Departments(Hod's) of JLPL were also there. Senior Officers of JLPL's sister concerns i.e. JLPL Infrastructure & Jay Ell Healthcare, also marked their presence.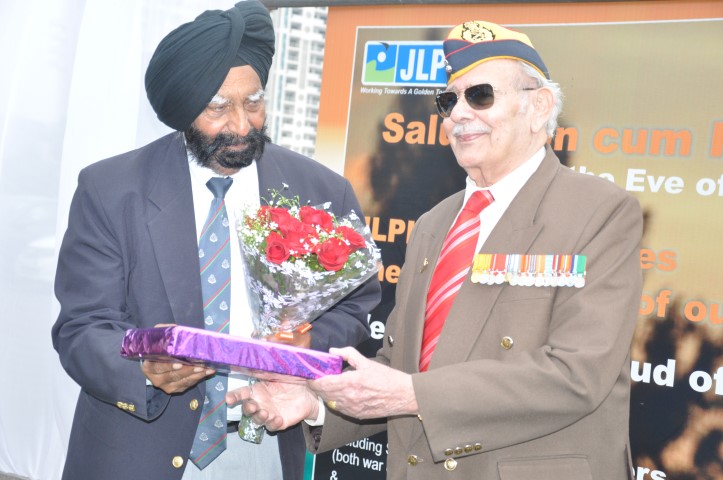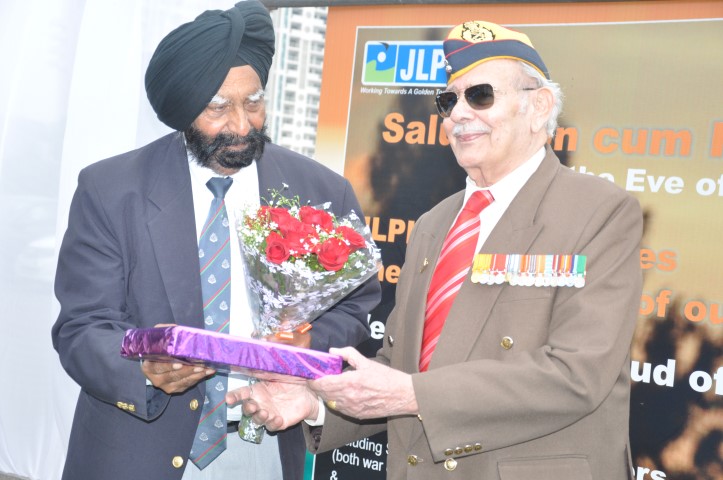 Lt. Gen P.N. Hoon, PVSM, AVSM, SM- was the Chief Guest and did the honours (It is noteworthy that Gen Hoon is Ex General Officer Commanding-in-Chief Western Command), War Veterans like Brig. K S Chandpuri , Maha Veer Chakra (MVC) on whose story   Hindi Film 'Border' was made, were felicitated. Among others, Maj. Gen H J Singh, SC (Shaurya Chakra), VSM, Brig. M.S. Dullat, SC, Sena Medal (SM), Brig. S S Ahluwalia, VrC, (VeerChakra) Brig. K.S.Kahlon, SM, Maj Sudheer Mittal, SM were all honoured. The event saw decorated officers of Navy & Air Force too being felicitated. Lt. Cdr R S Sodhi, VrC, Cdr R S Gill, Navy Medal & Wg Cdr Adarsh Veer, SM were among those whose unparalleled contribution was recognised.
While Mr.Vishal Batra, Brother of Captain Vikram Batra who was posthumously awarded country's highest Gallantry Award, Param Veer-Chakra (PVC), recieved the Momento from JLPL on behalf of his Hero Brother, Mr. Akhil Bhanot recieved the honour on behalf of Ms. Neerja Bhanot of whom the whole nation is proud.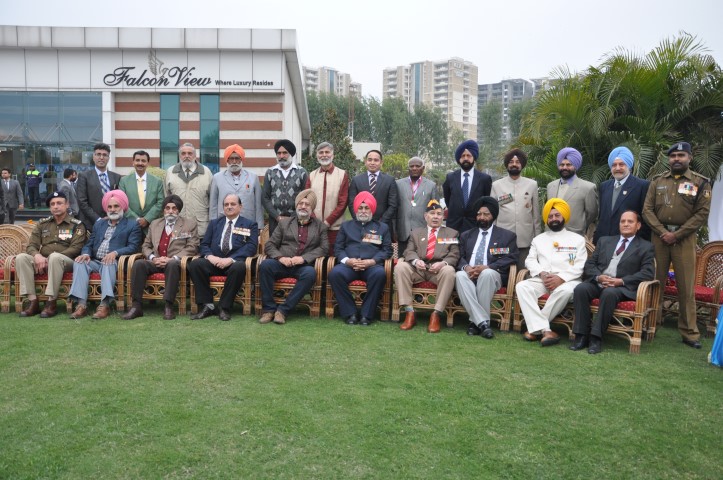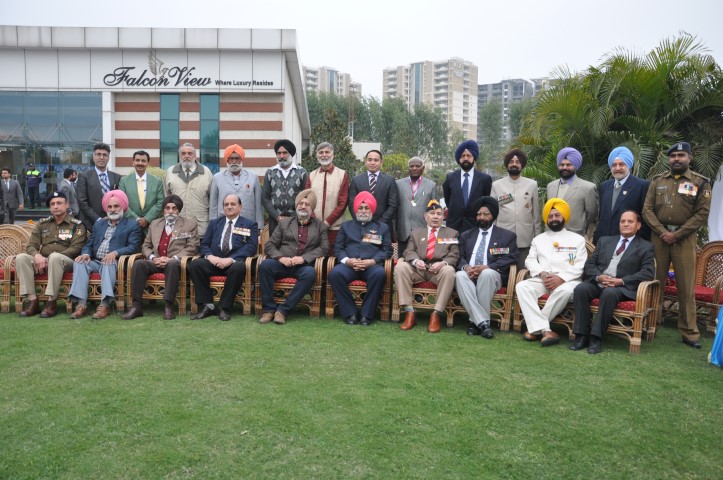 "It was a small gesture from our side to recognize the unparalleled and selfless contribution that these great men of Mother India have made to the country. JLPL salutes these patriots & thanks them for protecting India's freedom by putting their own lives in grave danger." said Col. Inderjeet Kumar -Head Sales & Marketing, JLPL.
The function was indeed the right way to celebrate Republic Day; as no society should ever forget the achievments of brave-hearts of the Nation.