'Juni-The Last Prayer' to be released soon: 'Aakad Bum Bum', the first of the 4-song of the film 'Juni-The Last Prayer' will be released on July 27. The song is shot near Pinjore.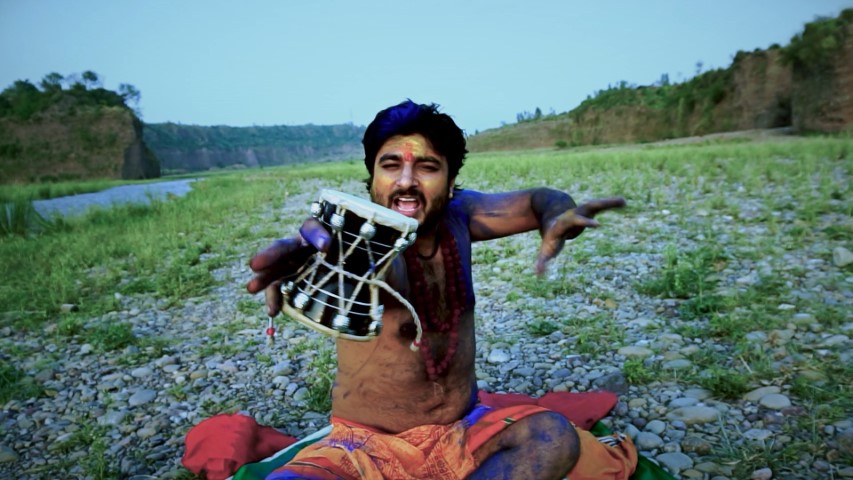 The film is written and directed by Anurag Sharma. The song lyrics have been given by Ramchander Maham and Sushila Thakar and edited by Manjit Singh.
The remaining 3 songs; 'Tere Bin', 'Rab Tera Banda' and 'Hone Laga Pyar Ka Asar' will be released back to back soon.The film will be released on Dussehra this year on either theaters or OTT platforms, said Anurag who gained 16-kg weight for the song shoot.
The poster of the film has already been released by Bollywood's famous actor Rakesh Bedi last year.
Anurag further said that throughout the film and in this song, we want to show that how we can manipulate God according to our character. The film builds on the personal thinking of believing superstition. Not only this, but there is also a lot of sarcasm about the idol worship in the film, he informed.
The film, being a romantic comedy also produces thrillers and suspense, he said.  
The purpose of the song is not to hurt any religious sentiments or gain publicity. In the song, we only tried to show Bholenath's unpredictable and cool form. Just watch the song and enjoy it and learn from the film, he opined.
Born in Sisai village, Haryana, Anurag Sharma has no film background, he has made this film on his own with great struggle, which will give a new thought to the new filmmakers and the society.
To promote local talent, Anurag has also started the casting of his next film-Juni Udand.