Saffron, the Indian fine-dining restaurant at JW Marriott Chandigarh, brings to you the "Maharashtrian Food Festival", which offers a wide array of sumptuous delicacies drawn from the diverse region
newznew (Chandigarh) : Offering a delightful opportunity to people of the region to celebrate the exquisite world of authentic Maharashtrian cuisine, JW Marriott Chandigarh is hosting a 10-day Maharashtrian Food Festival at Saffron, its Indian fine dining restaurant, from December 2 to 11, 2016.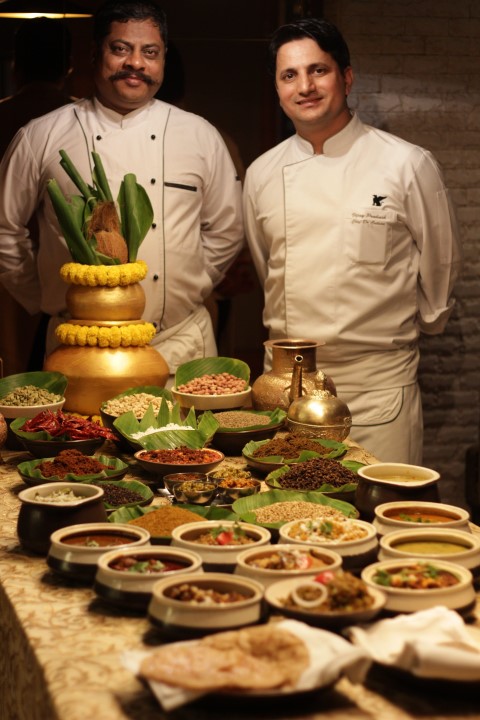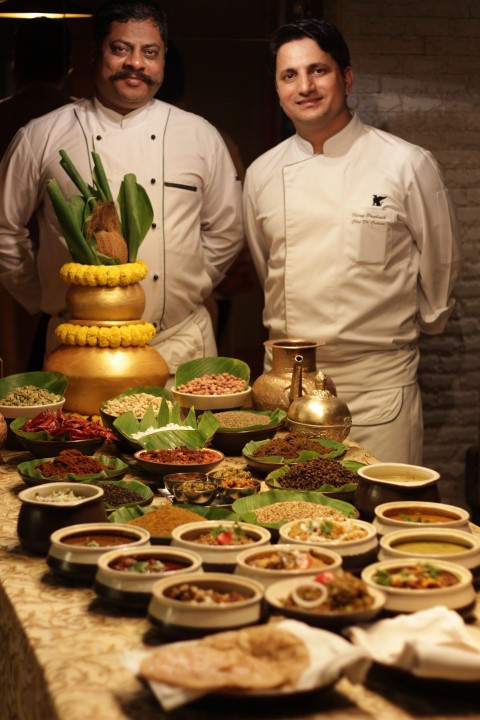 From bharli vangi, stuffed brinjals with a delicate mix of groundnuts, sesame seeds and coconut soaked in a flavoursome thick gravy, to the hot and spicy mutton Kolhapuri, a wide array of mouthwatering delicacies drawn from all over Maharashtra promise to be a gastronomic delight for connoisseurs of traditional cuisine.
"What gives Maharashtrian cuisine a distinct touch are its heavenly flavours drawn from a delicate mix of freshly ground traditional spices and condiments. Instead of the 'garam masala' people generally use in other parts of the country, the preparation of Maharashtrian food involves a precise blend of freshly grinded 'kala' (black) and 'goda' (white) masalas, the recipes of which have passed down the generations from the time of the Peshwa rulers. It is the right balance of these masalas that go on to produce those typical aromas and flavours associated with Maharashtrian food," said Chef Sharad Damodar Mhaske, who has come all the way from Maharashtra for this festival.
The Maharashtrian Food Festival at Saffron offers vegetarian and non-vegetarian set menus, along with the regular sea food menu to choose from. Foodies have much to explore in terms of the different styles of preparation and use of spices and other ingredients, which make Maharashtrian cuisine truly unique.
For starters, you can have 'kotambir wadi', a signature Marathi delicacy of gram flour ('besan') and coriander mix, which is steamed and later fried to give that typical flavour. Those with a preference for non-vegetarian food can go for machchi koliwada, a crisp golden-brown fried fish fillet marinated in traditional spices and condiments.
With distinct spices and medium of cooking (groundnut and coconut oils), both vegetarian as well as non-vegetarian dishes in Maharashtrian cuisine are equally popular. Bharli vangi, for instance, transforms the ordinary eggplant into a spicy yet flavoursome delicacy with the use of a special stuffing prepared out of groundnuts, sesame seeds and desiccated coconut. Matki usal, a light and nutritious sprout curry cooked in peanut paste, coconut and jaggery, is also a must-have. And you can wash it all down with sol kadhi, a sweet and sour digestive cooler made of coconut milk and dried kokum, a sour fruit.
For lovers of non-vegetarian food, Mutton Kohlapuri, a mutton curry which uses generous quantities of coconut and chillies for that hot and spicy zing, along with a special Kohlapuri masala, is a treat that they cannot resist.
Ending the lavish meal on a sweet note, you can't afford to miss puranpoli, a thin cardamom-flavoured home-baked wheat flour bread with a delicious 'puran' stuffing in the centre, which includes a mixture of boiled mashed 'chana dal' and jaggery. With a dollop of ghee, or 'toop' as it is known in Marathi, this sweet bread is nirvana for many Maharashtrian food lovers.
Speaking on the occasion, Mr. Vikas Kumar, Director of Operations, JW Marriott Chandigarh, said, "We want gastronomes to experience the evocative cuisine of Maharashtra in a glorious food festival at Saffron. The team here is all set to help our guests indulge in the traditional delicacies, fragrant seafood and an authentic set menu crafted by Chef Sharad Mhaske for a mesmerizing culinary exploration of the diverse region."
To enjoy a truly delicious dinner at the Maharashtrian Food Festival, head to Saffron or you can also reserve your table at 0172-3955555 or +91 998 889 8309 or visit www.jwmarriottchandigrah.com . The meal can be enjoyed from 7:30 pm onwards in three variants namely Vegetarian Set Menu priced at Rs 1175 with taxes, Non Vegetarian Set Menu priced at Rs 1550 with taxes and Seafood Menu priced at Rs 1775 with taxes.