Kala Shah Kala's first track 'Viah Te Peepniyan' set to rule every wedding scene : Zee Studios, in association with Naughty Men Productions, Infantry Pictures and Dreamityata Entertainment, released the first song from their upcoming film Kala Shah Kala. Titled 'Viah Te Peepniyan', the song has released on the official Youtube channel of Zee Music Company.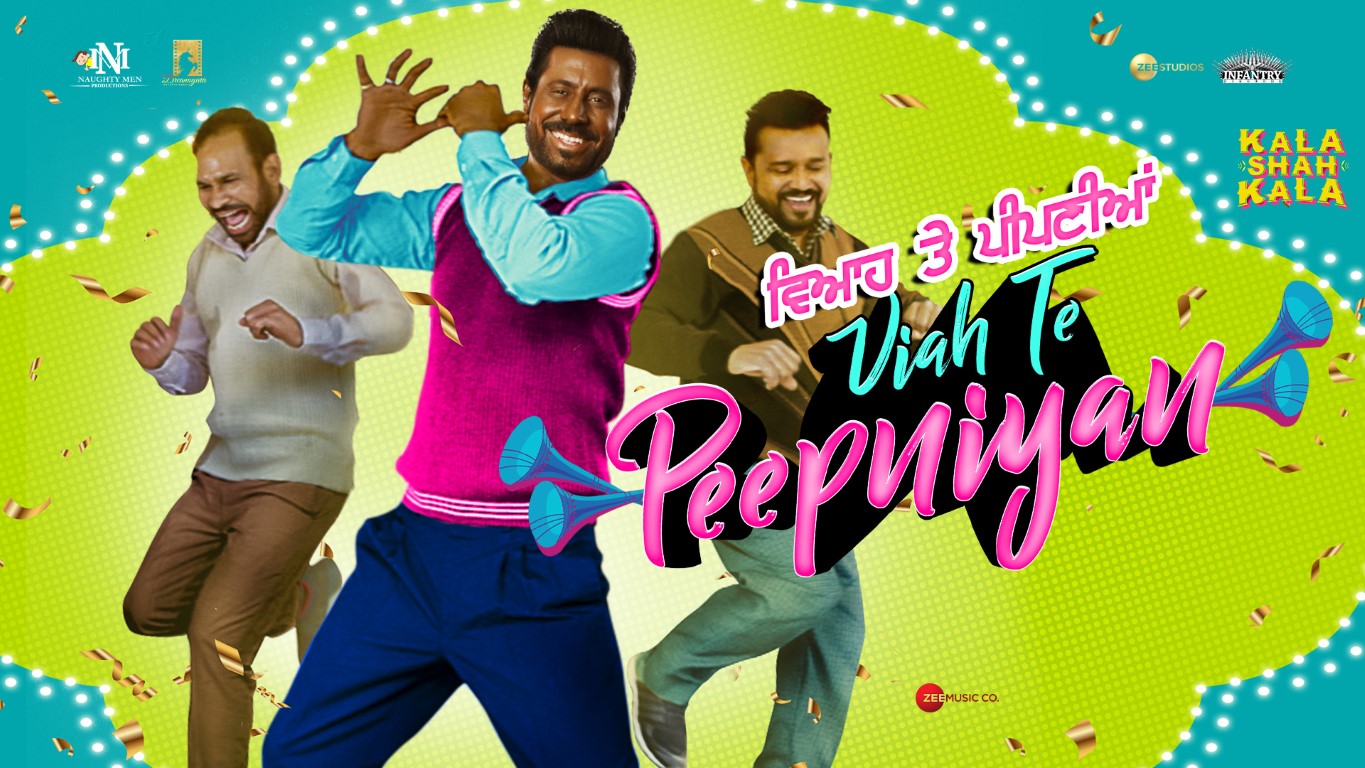 This song is sung by Ranjit Bawa and the lyrics have been written by Jogi Raikoti. Jaggi Singh has given the music of the song. It is a fun and entertaining track that will be played on the marriages and people will be forced to dance along. Binnu Dhillon, Karamjit Anmol and Harby Sangha alongwith Binnu's family in the film feature in the video of 'Viah Te Peepniyan'.
Written and directed by Amarjit Singh, Kala Shah Kala stars Sargun Mehta, Binnu Dhillon and Jordan Sandhu in the lead roles. It is a comedy with an important social message. The film will bring Sargun Mehta and Binnu Dhillon on the screen together for the first time.
Actor-producer Binnu Dhillon commented, "Weddings are the times when whole families celebrate, dance and make merry. People already have an idea that this film revolves around the love and marriage of a dark complexioned man. 'Viah Te Peepniyan' has Punjabi spirit, it's very lively and fun song. It will make you get up and shake a leg. The trailer has already received immense praise and this song will just add up to the whole excitement for Kala Shah Kala. Wait for the full tale to be told on 14th February 2019."
Singer Ranjit Bawa said, "'Viah Te Peepniyan' is one of those tracks that will rule the DJs in wedding parties. It has some rustic lyrics and Punjabi folk feel. For those who don't know, peepni is a musical instrument that is synonymous to auspicious and good times of marriage. I had so much fun singing this song and now we present it to you to dance on. I have watched Kala Shah Kala's trailer and I am absolutely intrigued to know how this whole story will unfold. I just can't wait for 14th February to come around."
'Viah Te Peepniyan' released on the official YouTube channel of Zee Music Company and the film 'Kala Shah Kala' is set to release on February 14, 2019.