Kalyan Jewellers introduces specially curated jewellery designs to mark the occasion of Hariyali Teej: Hariyali Teej is a tribute to Lord Shiva and Parvati, signifying the embodiment of a suhagan. Women observe the age-old tradition of day-long fast for the longevity of their husbands and a happy married life.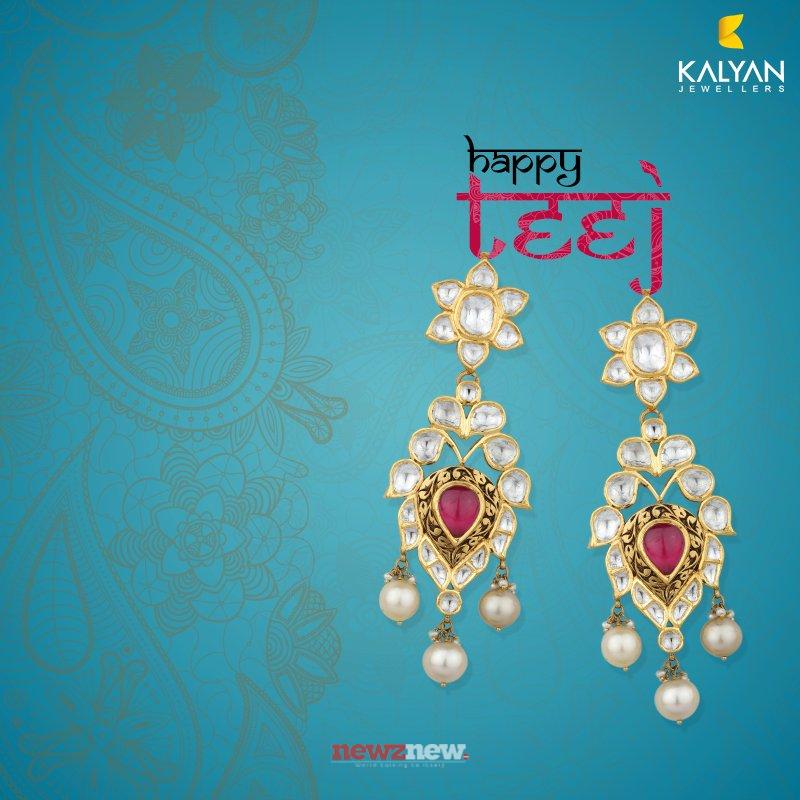 With the colour green symbolic to the festival, women get dressed in their best green attires, apply henna and adorn gold jewellery to mark the auspicious occasion.

Kalyan Jewellers has introduced 3 ways for customers across the state to invest in gold jewellery. These include Kalyan Jewellers' Digital Gold, Gold Ownership Certificate Initiative and the gold coins as well as its extensive range of popular house brands available at the Kalyan Jewellers' showroom. Customers can avail of these online and offline mediums to purchase jewellery, making the occasion of Hariyali Teej truly special for their loved ones.
Husbands can make this Teej memorable for their wives with elegant jewellery gifting options by Kalyan Jewellers, where the varied collections offer jewellery designs that are a perfect blend of India's artisanal heritage and craftsmanship as well as a celebration of the varied traditions followed across the country.
Check out the top 5 jewellery picks below, each piece more alluring than the other.
Gold possesses great qualities ideal for women's jewellery. This beautifully crafted pastel polki floral ring adds a brilliant luster, and would add an aesthetic flair to your jewellery trousseau for any occasion. This statement ring can be a perfect gift for your wife this Teej and can be paired with traditional and indo-western outfits.
The perfect harmony of Goddess Lakshmi motifs in gold and pink precious stones coming into play are a must-have in your collection, which can be paired with any traditional and indo-western outfit, offering a flawless look during festivities.
This gold necklace is an elegant representation of timeless beauty, sure to be the centre of attraction at Teej celebrations. The best gift a husband can give his wife, the intricate craftsmanship of the delicate neckpiece is inspired by diyas and beautiful flowers at the edges.
Bangles hold a very strong significance in the deep-seated culture of our country, as they mark the identity of a married woman. The intricately carved gold bangles with simple floral designs will give an elegant yet classy look.
One of the most magnificent neckpieces from the Ameya collection, this haar is not only symbolic to the monsoons, but also the festival's colour. The peacock centerpiece in yellow gold with a dangling pearl, supported by layers of semi-precious green beads is a beautiful amalgamation of all facets in one.