KBC 13 Registration: How to Register for 'Kaun Banega Crorepati': The registration for Season 13 of Kaun Banega Crorepati, one of the biggest game shows on Indian television, begins at 9pm on Monday, 10 May. Hosted by Amitabh Bachchan.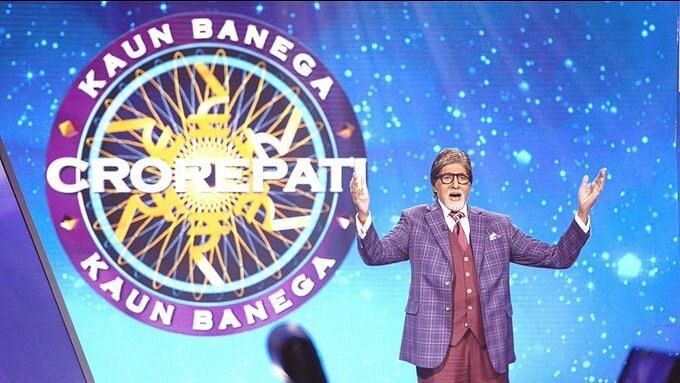 The host will ask a question every night. To register for KBC Season 13, the candidates need to answer these questions correctly via SMS or through SonyLIV app.
The entire selection process will be carried out online due to the nationwide lockdown imposed to stop the spread of the novel coronavirus.
You can download the SonyLIV app from the SonyLIV official website. The app is also available at Google play store and Apple store.
Register for Kaun Banega Crorepati Season 13 via Sony Liv App:
Open the SonyLIV app
Click on the KBC link
Answer the registration question that pops up.
Fill in your details on the form that appears.
Click on submit
The process is completed when a message flashes on the screen saying 'Thank you for completing your KBC registration'.
Register for Kaun Banega Crorepati Season 13 via SMS:
Amitabh Bachchan will announce questions at 9pm on Sony TV from today (9 May)
Sending the SMS will require a charge of Rs 3 (except on Jio phones)
Complete the process in the given timeline
Subscribers of Airtel, BSNL, IDEA, Jio & Vodafone in select circles can send their registration answer via SMS to 509093:
SMS format: KBC, Option A, B, C or D, Age, Gender
If your answer is option A, and you are 23 years and 8 months old, and are a female; you will need to SMS: KBC A 23 F.
Participants who have answered the registration questions correctly and have been shortlisted by the randomizer based on certain pre-defined reservation criteria, will be reached out to, telephonically, for further assessment.
For the first time in the history of KBC, the auditions comprising a General Knowledge test and video submission will be conducted exclusively via SonyLIV.
After the online auditions, personal interviews will be conducted of the shortlisted candidates via video calls.
How to answer using Sony Liv application available on iOS and Android platforms
Please follow the below mentioned steps for participating via the Sony Liv app:
1. Download the SonyLIV application from the application store. Please note, the application download is free of cost, however data charges may apply. For further details please contact your service provider.
2. Please enter your email ID and mobile number. Please note that we will be able to get in touch with you only if the mobile number you have input is registered with the service provider in India.
3. Please select your age from the options provided. Please note that only those Registrants will be considered for participation in the show who have completed 18 years of age as on May 01, 2019.
4. Please choose your gender between Male, Female and Others
5. Please select your education between Graduate and Non-Graduate
6. Please select your occupation as per the options Professional, Salaried, Businessman/Trader, Student, Farmer and Others.
7. Please select zone as per the options
– Mumbai, Delhi
– Gujarat, Daman & Diu, Dadra & Nagar Haveli
– Rest of Maharashtra (except Mumbai), Goa
– Punjab, Haryana, Chandigarh, Himachal Pradesh, Jammu & Kashmir & Rajasthan
– Madhya Pradesh, Chhattisgarh- Uttar Pradesh, Uttarakhand, Bihar & Jharkhand
– West Bengal, Odisha, Assam, Sikkim & North East
– Rest of India
8. Please select your answer option (A/B/C/ D) for the general knowledge based Competition question to complete the registration process.
Once you have submitted the answers to all the questions, you will get see a confirmation screen confirming the registration.