Khunnas 2 Ullu Web Series, Cast, Plot, Episode, Ullu, IMDB, 2021: Today we are going to tell you about the love story web series, in which Aashiq becomes so mad about his love that he shoots the girl's father. love made mad.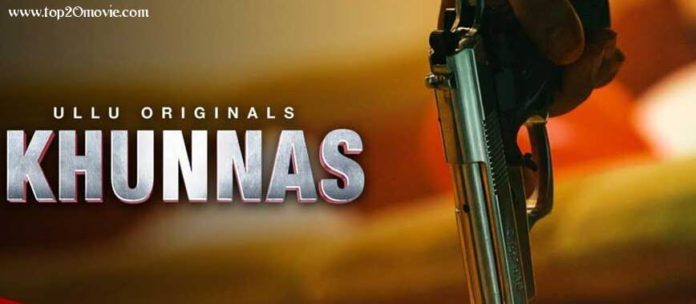 Khunnas 2 is Latest Ullu Web Series Hindi Language Web Series Directed by Saheem Khan. It is a Romantic, Crime and Drama Web Series. This Movie has been made under the banner of Ullu. It is available on the Ullu.
Khunnas 2 Ullu Web Series Plot
The story of this web series is of a lover who belongs to the up. He is in love with a girl. But the girl is enjoying it. That lover is the driver of that girl. That girl refuses him, I do not love you, only time pass, then Aashiq's mind gets spoiled, he starts firing on the girl's birthday by going to her house. His servant is killed in this firing. And he also shoots that girl's father's hand. Does he kill that girl too? Watch the web series to know this.
Khunnas 2 Ullu Web Series Cast
Saheem Khan ( Gautam )
Sonam Arora ( Devika )
Asit Redij ( Father )
Amika Shail ( Rashmi )
Khunnas 2 Ullu Web Series All Episode
Right now this web series has only 3 episodes. This episode is only 20 minutes long
Khunnas 2 Ullu Web Series Release Date
Khunnas Part 2 Web Series Details
| | |
| --- | --- |
| Title | Khunnas Part 2 |
| Cast | Saheem Khan (Gautam), Sonam Arora (Devika), Asit Redij (Father) , Amika Shail (Rashmi) |
| Genre | 18+, Romance, Crime |
| Type | Web Series |
| Director | Saheem Khan |
| Release Date | 6th July 2021 |
| OTT Platform | Ullu App |
| Language | Hindi |