The 12 kidney donors were honoured during an event on the eve of World Organ Donation Day at Max Hospital here today. Speaking during occasion, doctors including Dr. Vinay Sakhuja, Dr GP Malik, Dr. Munish Chauhan, Dr Jagdish Sethi and Dr Pranav Shankar raised serious concern over the serious shortage of organ donors in the country.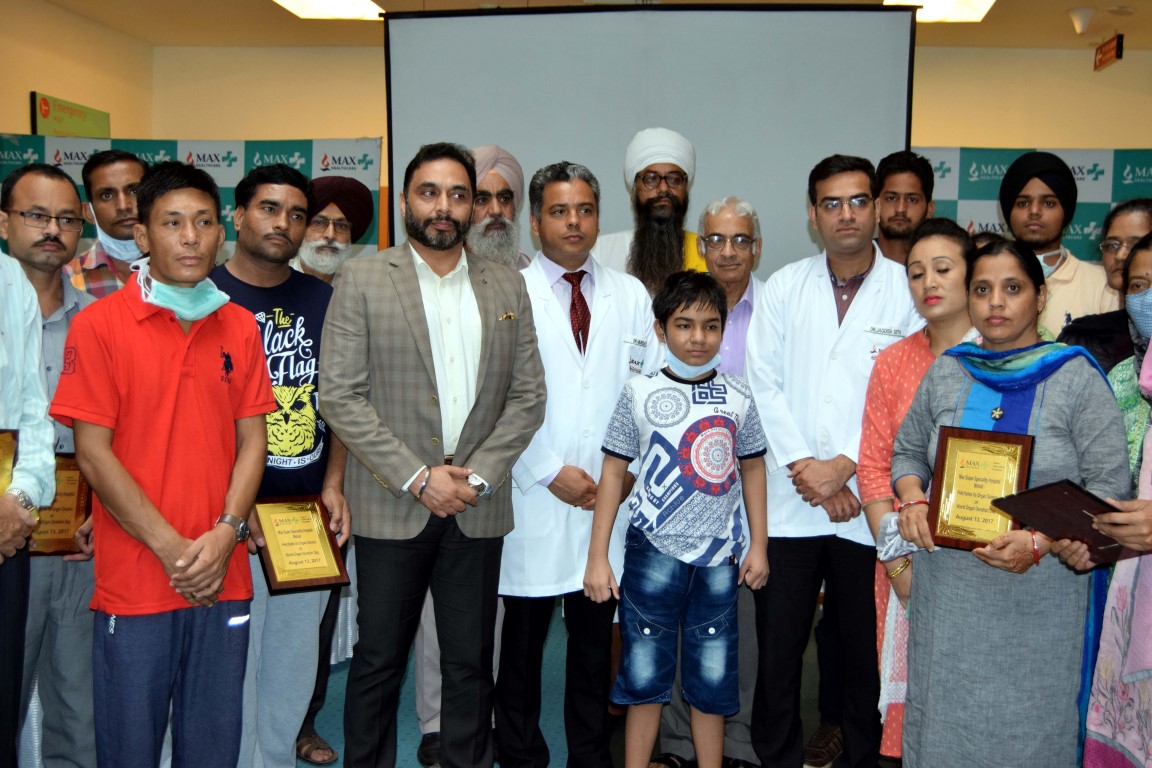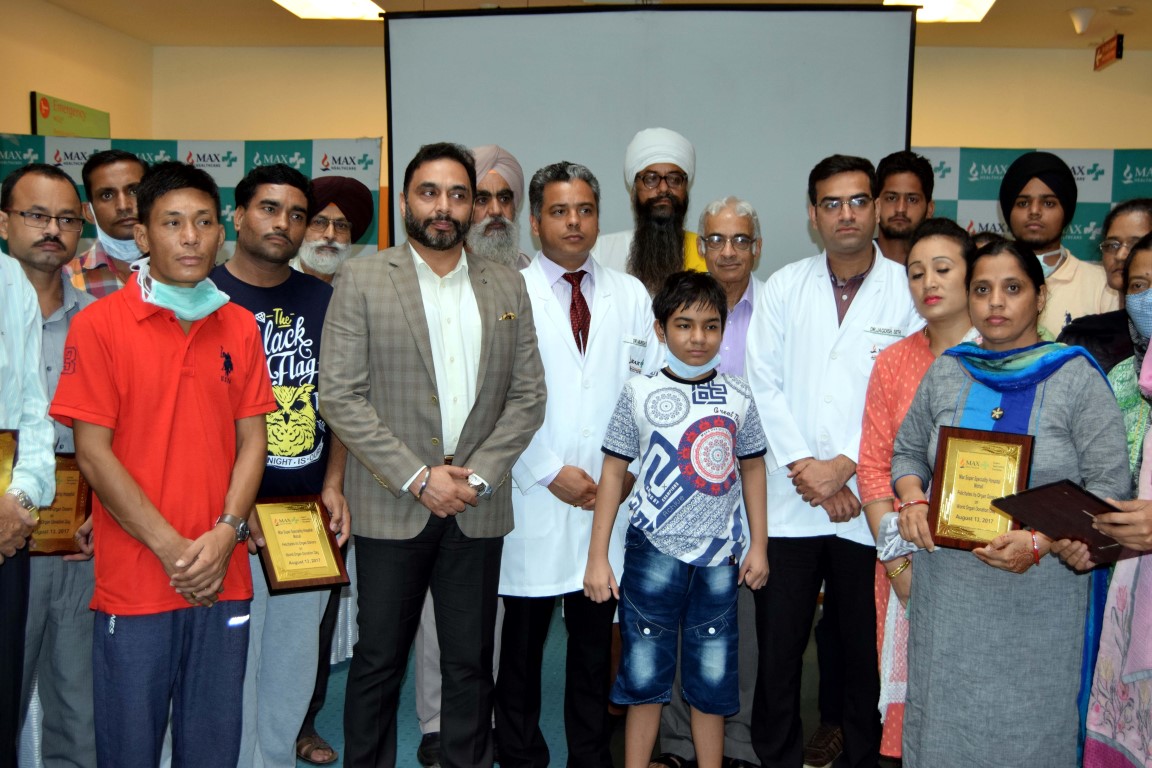 Sandeep Dogra, Senior Vice President, Max Hospitals Punjab gave away tokens of appreciation to donors who by breaking society shackles went forward and donated their kidney to save life of others. The most of donors were mothers and wives who showed how women could lead as example in a country where organs donation is far lesser than an actual demand.
Those honoured included Nabo Devi ( 47) from Karnal who donated her kidney to Rakesh Malik . Rakesh's own mother was died at the age of 2-year. His father married again with Nabo Devi .
Similarly Jaspreet Singh who at the young age of 24-year, donated his kidney to his cousin Hardeep Singh who is barely 18-year old.  "We enjoyed a bond which is quite above of our relations. So there was no question to think and take other advice while it came to save precious life of my beloved cousin", remarked Jaspreet.
For Anil Sharma it was a bolt from blue when his 13-year old son  Ravi ( name changed ) diagnosed with kidney problem. Ravi 's height and weight were not increasing besides other complications. Anil sacrificed his kidney to save a piece of his heart , Ravi who after transplaniont is on good recovery path.
The other honoured donors were ; Kamaljeet (38), Paramjeet Kaur ( 35) , Nirmal Kaur ( 50), Karamjeet , Lajwant, Sukhpal Kaur, Sarwan Singh ( 58) and  Hayat ( 62).
A Manipur lady,  Bebe Devi ( 34) was also honoured . She donated her kidney to her husband Roman Singh ( 39).
Dr Munish Chauhan, sr consultant, Nephrology & Kidney Transplant said, " so far about 1200 cadaver transplants have been carried out in India, far short of what is required. This is in spite of 8500 fatal road traffic accidents per year. In every city, around 8 to 10 brain dead patients would be there at a time, however, the conversion rate is less than 19%.