Kinnar Samaj offered diamond-studded gold crown to Sai Baba on Guru Purnima: On the occasion of Guru Purnima, Kinnar Samaj presented a gold diamond studded crown to Baba at Shri Sai Dham, Sector 29, Chandigarh.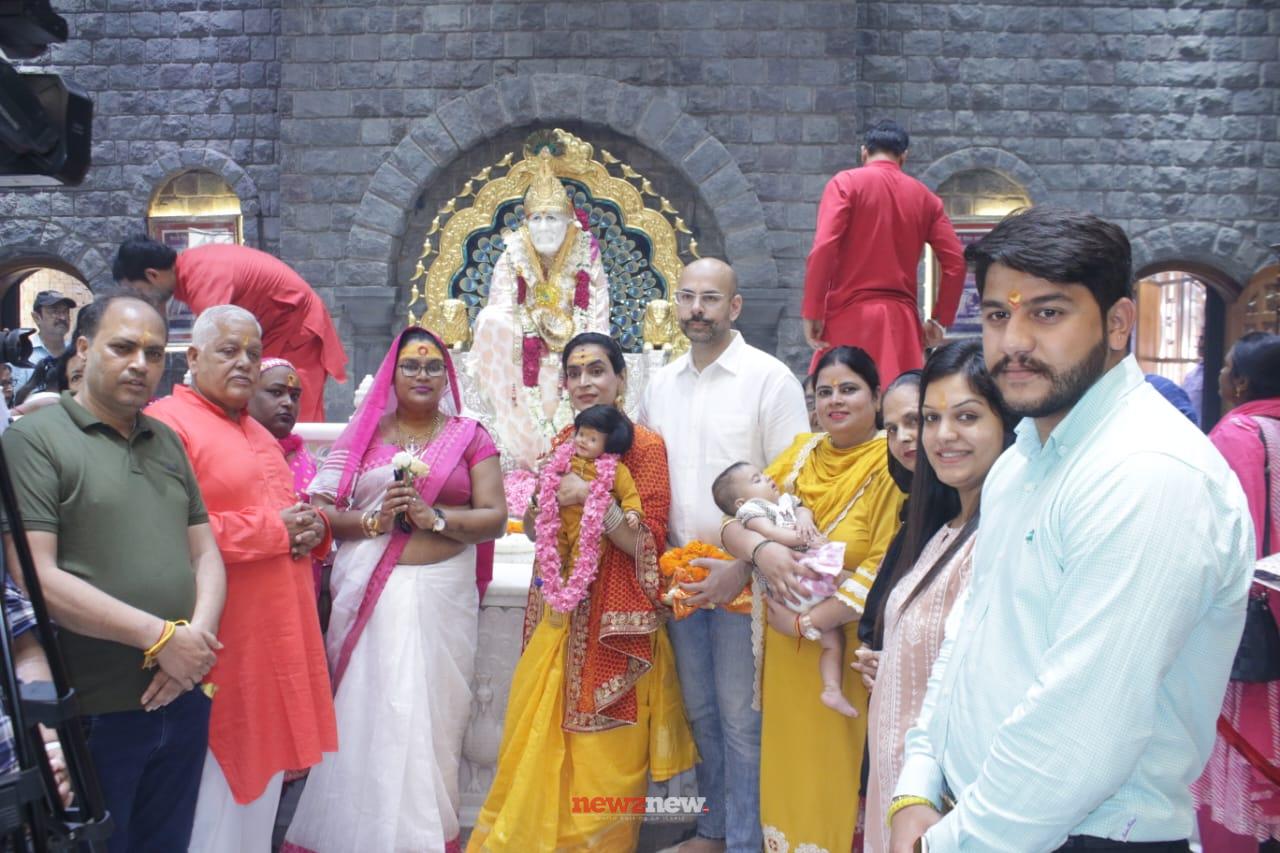 Bunty Mahant of Kinnar Samaj, Dhanas told that the cost of preparing this crown of 26.4 tolas was about Rs 18 lakh. Baba was crowned with full rituals.
The crown was first duly worshiped in the temple before being offered to Baba. Amit Kapoor, owner of Nippi Jewellers, Sector 37, who prepared the crown, told that he did not get it made while contributing himself to the crown offered to Sai ji.
Earlier today, on the occasion of Guru Purnima, Sai devotees performed Jalabhishek of Sai Baba's statue with their own hands by taking auspicious bath with Ganga water specially brought from Haridwar in Sai temple.
There was a lot of enthusiasm among the devotees on this occasion and they started queuing up outside the temple since 5 in the morning.
A special feast was also organized for 201 sadhus in the afternoon and all of them were presented with clothes and dakshina after the meal.
According to the temple committee, today a huge Bhandara was held three times a day, in which many types of dishes were served.