The European Racing legend gets KTM RC 200 and 200 Duke Owners to experience its DNA
NewZNew (Jalandhar) : KTM, the European Racing Legend, organized yet another successful version of "Orange day" for its customers and motorcycle enthusiasts of Jalandhar. The "Orange day" is conceptualized to make the customer experience the genes of the KTM bikes. It gives the KTM owner a formidable exposure to the powerful performance of their Dukes and RCs and also an opportunity to interact with the fellow KTM owners on a race track.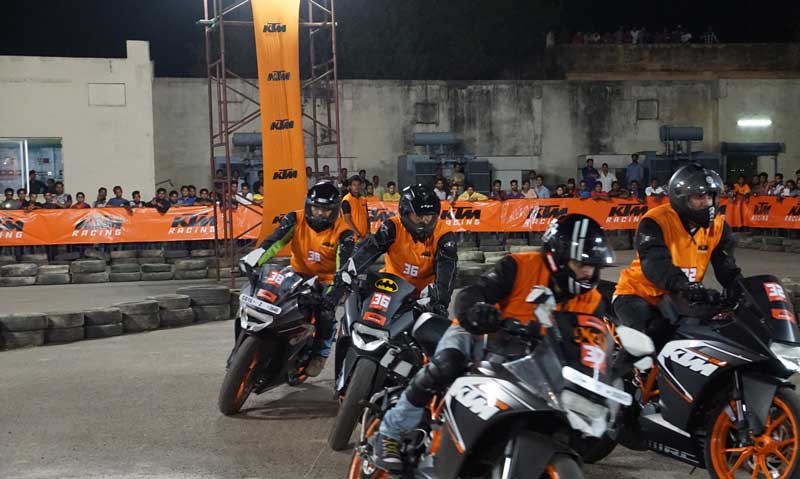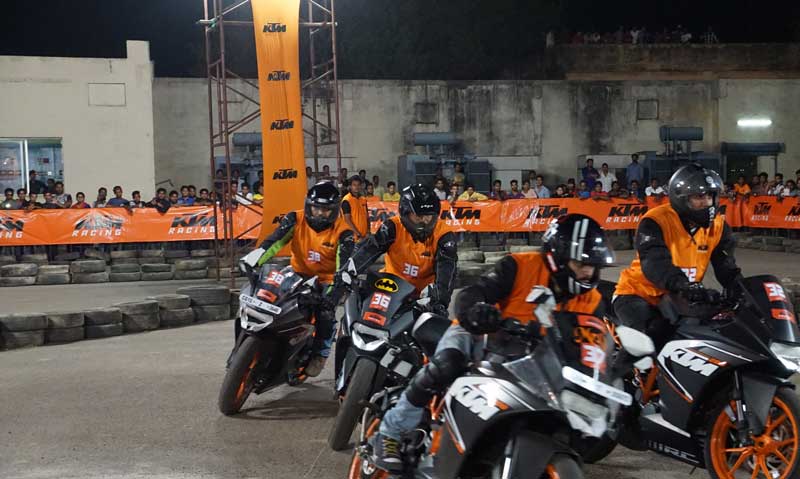 With more than 250 world championship titles in the various categories, including the consecutive 15 prestigious Dakar rally titles, racing is an integral part of the KTM brand. Their core racing philosophy is demonstrated in the way the bikes are designed. By using light but high strength alloy components, KTM bikes have one of the best power to weight ratio in its class.
The "Orange Day" was hosted at Canal Rest House Side, Kapurthala Road, Near Sports College, Jalandhar.The event started at 5.30.PM on Sunday with the riders registering themselves for a performance session. A classroom session was organized by an expert on how to extract the most out of their KTMs, this was followed up by a demonstration on the track and an opportunity for the riders to savor their biking experience. There were separate races organized for the 200 Duke customers as well as for RC 200 customers. All the KTM owners in the city were invited to participate in the Orange Day. Podium finishers were awarded with KTM branded merchandise and power parts.
Besides all the action on the track there were service-camps, stalls for KTM Power wear and Power parts, refreshments, music and a fun-filled ambience of thrill, adventure and camaraderie.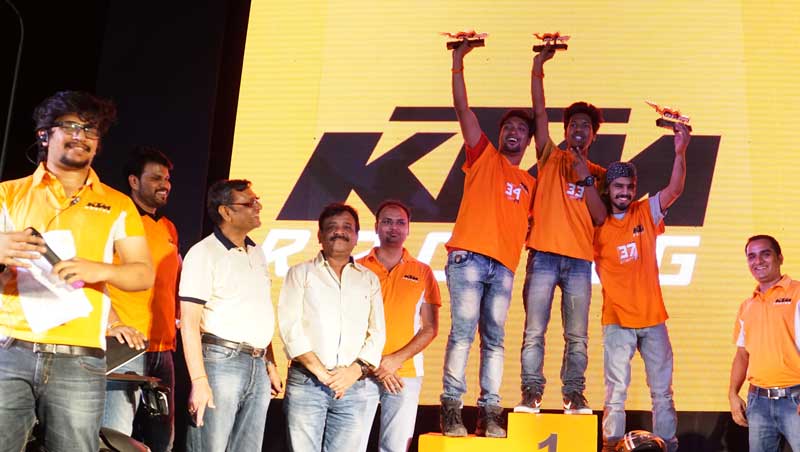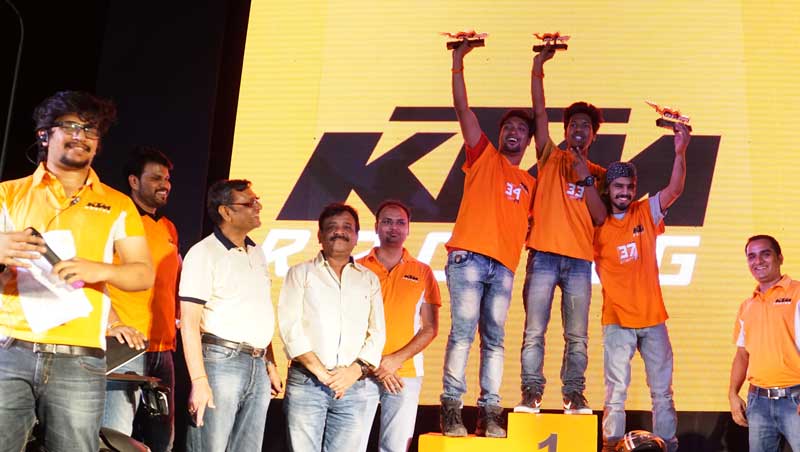 Commenting on the occasion, Amit Nandi (KTM India Head) said "The ethos of KTM brand is deeply rooted in racing and we want KTM owners to appreciate the ample thrills that a KTM bike can provide on a race track.  The Orange days are conducted in every major city and will keep on growing in scale over the next few months. KTM holds the reputation of being an exclusive premium brand and we are keen to provide the KTM patrons with an experience that is uniquely KTM."
Till date KTM has organized "Orange Day" in Ahmedabad, Delhi, Pune, Kolkata, Bangalore, Chennai, Mumbai, Vijayawada, Aurangabad and many other places. More KTM "Orange Days" would be organized in other Metro towns of India.