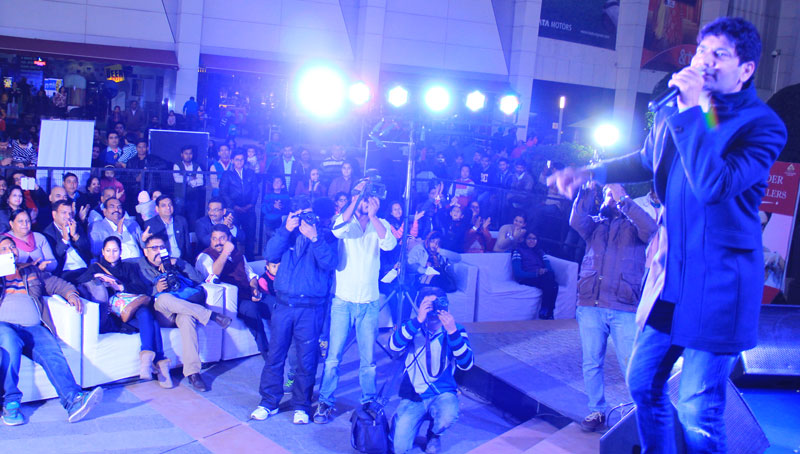 NewZNew (Chandigarh) : As the tricity begins to prepare for one of their favourite festivals this harvest season, 92.7 BIG FM celebrated a unique Lohri for its listeners. In its forth edition of the successful Kudiyan Di Lohri, the radio station conducted a special Lohri party at Elante Mall, Courtyard Area at Elante Mall, wherein the highlight of which was the Punjabi singing sensation & actor Jasbir Jassi, who lent his support to the campaign & met his fans and listeners at the celebrations venue. Listeners were also a part of the special Lohri party!.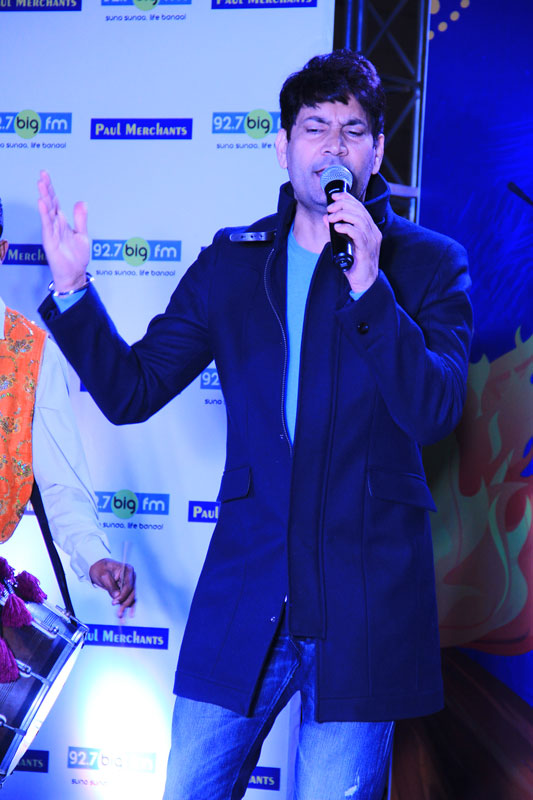 Traditionally, families that have witnessed the birth of a boy child celebrate the little boy's pehli Lohri with an extra dose of enthusiasm and grandeur. 92.7 BIG FM endeavoured to engage its listeners and infused a new spirit into the festival by celebrating the birth of a girl child in the family in an equally BIG way. 92.7 BIG FM invited families that have been blessed with a baby girl during the year that has gone by and celebrated their little girl's pehli Lohri with the same enthusiasm and fervour.
For a week leading up to Lohri, 92.7 BIG FM turned over their stations to talk about issues related to girl child & women. Special programs broadcasted included – talks with leading women educationist & entrepreneurs of the tricity,  girl achievers in the tricity , expert talk  on self defense training,  radio performance by all girls musical bands, Chat with celebs and listeners who have daughters & about how they feel about their little girls.
Special teams of little girls visited the houses in RWAs/housing societies/residential societies which had witnessed the birth of a girl child this year with band, baaja and shagun ki thali to meet their tiny new friends & in return asked those families to extend their support for this initiative to oppose social evils against women & invited them to Kudiya Di Lohri Bonfire.  They also collected logs of wood for the Lohri bonfire from these families & on every piece of wood, an issue affecting a girl child was written. These messages were also read out on air by the RJ's & later these logs were burnt in the bonfire. The objective was to burn all that is evil against girl child in the Lohri Bonfire.
Commenting on the initiative Mr. Ashwin Padmanabhan Big FM spokesperson said, "We believe that with the right amount of support and positive action we can change our society's negative mindset towards the female gender. It is time to put an end to girl child discrimination and give them a chance to achieve their full potential. We are confident with the large scale amplification of 'Kudiyan Di Lohri', our initiative will be an agent of change, in altering people's perspective when it comes to having girl children.