Latest Single Music Track 'Lihaaj' by Harleen Singh released on T-Series: An IT expert became singer Harleen Singh aspires to sing songs that stimulate a social awakening among the youth. And so, his brand new music track "LIHAAJ" is one such musical creation.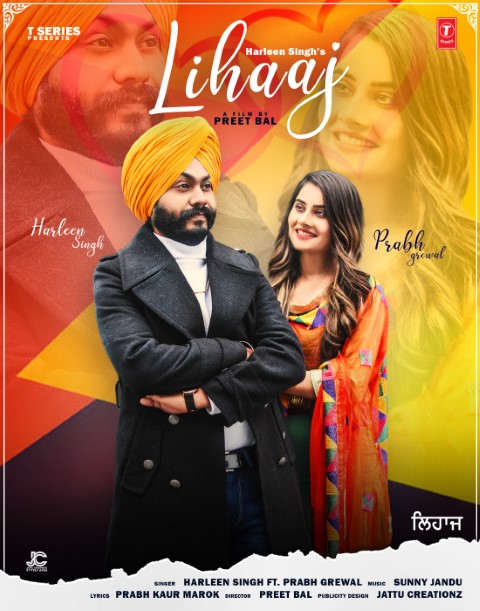 Released only a week ago on T-Series Apna Punjab YouTube channel, it's far collecting love and overwhelming response from the audiences of all demographics with more than 2 million perspectives already.
Read Also:
"LIHAAJ" means 'admire and attention' suggesting the significance of value machine in any relationship. The lyrics of this track go properly in today's time whilst the cases of home violence are on boom inside the lockdown scenario.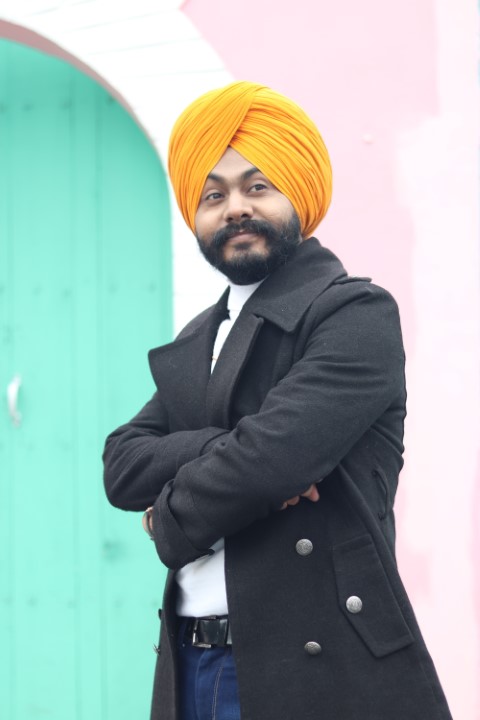 The tune conveys that 'Lihaaj'- consideration is one of the major components to surpass many problems and live a satisfied life.
The video features "Prabh Grewal", a famous actress seen in many punjabi albums along with the singer Harleen Singh as the lead couple, showcasing the message of dowry menace through fantastically enacting the lyrics in a playful communication style.
"I have been playing the song Lihaaj on repeat mode" said a YouTube viewer. Moreover, listeners are admiring the lyrics written by Prabh Kaur Marok and viewers are appreciating the direction by Preet Bal. Sunny Jandu's music in the song makes it peppy and a good fit for wedding occasions.
Read Also:
Harleen Singh feels thankful to his mentors Shrimati Savitri Tiwari, Daler Mehndi, Late Samsher Singh Mehndi and Late Amarjit Singh Mehndi for making an investment their time and training him to pursue his passion for singing.
Watch the video here:
You can also listen it on all music apps such as JioSaavn, Spotify, Hungama, Apple Music, Gaana, Amazon Prime Music, Wynk, Resso and iTunes.
Latest Single Music Track 'Lihaaj' Lyrics
Gall suni ek main sunawan sohneya
Bohtiyan na inna main manawan sohneya
Gall suni ek main sunawan sohneya
Bohtiyan na inna main manawan sohneya
Karun poora satkar parivar da
Ve mathe watte main na paungi
Ve main dahej ni le aana sohneya
Naal lai ke lihaj aaungi
Ve main dahej ni le aana sohneya
Naal lai ke lihaj aaungi
Ve main dahej ni le aana sohneya
Naal lai ke lihaj aaungi
Bas tussi mere te yakeen rakheyo
Jithe kahoge main mud jaungi
Hass hass tussi jehde raah te turoge
Us raah te main turr jaungi
Bas tussi mere te yakeen rakheyo
Jithe kahoge main mud jaungi
Hass hass tussi jehde raah te turoge
Us raah te main turr jaungi
Par maapeyan da ladda naal pali aan
Ve chidkan main seh na paungi
Ve main dahej ni le aana sohneya
Naal lai ke lihaj aaungi
Ve main dahej ni le aana sohneya
Naal lai ke lihaj aaungi
Ve main dahej ni le aana sohneya
Naal lai ke lihaj aaungi
Hauli hauli karu adjust family ch
Ghaltiyan maaf kareyo
Thodi jehi niyani matt meri haaniyan
Pyar naal gall baat kareyo
Hauli hauli karu adjust family ch
Ghaltiyan maaf kareyo
Thodi jehi niyani matt meri haaniyan
Pyar naal gall baat kareyo
Saddi jodi jivein Gur te Prabh di
Main thodde bina mar jaungi
Ve main dahej ni le aana sohneya
Naal lai ke lihaj aaungi
Ve main dahej ni le aana sohneya
Naal lai ke lihaj aaungi
Ve main dahej ni le aana sohneya
Naal lai ke lihaj aaungi