LEGO's 16 new products across various themes will be launched on Amazon.in starting 12 noon on July 16
One of the world's leading toy brands, LEGO Group will re-launch their iconic product "LEGO Taj Mahal", exclusively on Prime Day with Amazon India. Members can find 15 other new LEGO sets across themes like City, Classic, Friends, Duplo, Creator, Ninjago, Juniors, Architecture and Super Heroes in the highly anticipated Prime Day event starting at 12 noon on July 16th. LEGO Taj Mahal comprising of 5923 pieces will be available to customers exclusively on Amazon.in and will be priced at INR 47599.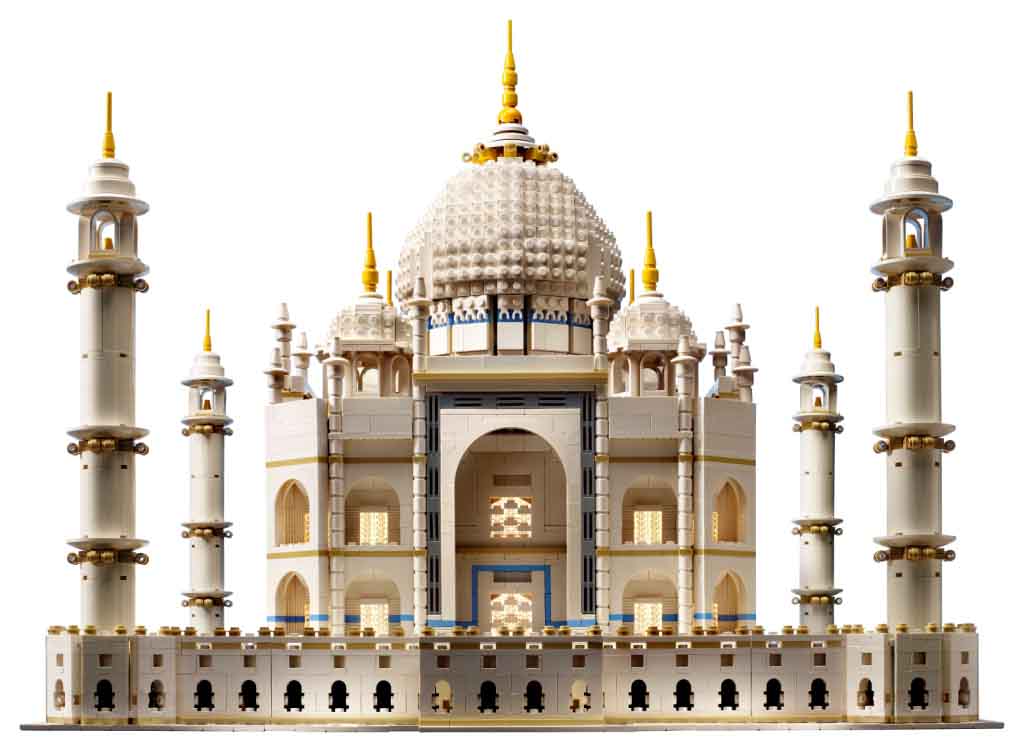 On the occasion, Amit Kararia, Senior Regional Sales Manager, South Asia, LEGO said, "Seeing increased demand from consumers, we are extremely delighted to bring back the iconic Taj Mahal to LEGO lovers in India. We are thrilled to partner with Amazon for Prime Day celebrations and introduce new products from LEGO's world class range to our consumers in India. We believe LEGO fans will take best advantage of this carnival and further build their toy collection."
"We are excited to partner with LEGO to launch 15 new LEGO sets exclusively for our members this Prime Day. Prime members can get their hands on the creative and fun themed sets from 12 noon on July 16 through midnight on July 17. This Prime Day, members in India can also enjoy 36 hours of shopping with over 200 exclusive product launches, thousands of deals at the lowest prices of the year and blockbuster entertainment launches on Prime Video and Amazon Prime Music." said Akshay Sahi, Director & Head of Prime, Amazon India. Of the 16 SKU's being introduced to Amazon members, few key products from the second-half-launch are LEGO City Hospital, LEGO Golden Dragon Master, LEGO Quantum Realm Explorers, LEGO Great Wall of China and the LEGO Statue of Liberty among many other classic products. The products will also be available in other select stores pan India.
Further elaborating on the partnership, Kararia added, "Over the years, e-commerce has emerged as an important sales channel for us. It has enabled us to increase market penetration by reaching out to consumers where we are not present through physical stores."
Prime Day is an exclusive 36-hour celebration where Prime members enjoy over 200 exclusive launches, blockbuster deals and entertainment premiers. Prime Day celebrations will start early on Prime Video, Amazon Prime Music and the partner sites.
The 16 new products launched in partnership with Amazon on Prime Day 2018
| | | |
| --- | --- | --- |
| Theme | Product | Price |
| CITY | People Pack -Outdoor Adventures | Rs. 4999 |
| CITY |  Lego City Hospital | Rs. 10999 |
| CLASSIC |  Bricks Bricks Bricks | Rs. 7999 |
| FRIENDS |  Andrea's Bedroom | Rs. 1149 |
| FRIENDS |  Emma's Deluxe Bedroom | Rs. 1799 |
| DUPLO |  Minnie's Birthday Party | Rs. 2399 |
| DUPLO |  Mickey's Boat | Rs. 3799 |
| Creator |  Modular Sweet Surprises | Rs. 3799 |
| NINJAGO |  Throne Room Showdown | Rs. 3199 |
| NINJAGO |  Golden Dragon Master | Rs. 1599 |
| JUNIORS |  Belle's Story Time | Rs. 1999 |
| JUNIORS |  Stephanie's Lakeside House | Rs. 4299 |
| SUPER HEROES |  Quantum Realm Explorers | Rs. 3199 |
| ARCHITECTURE |  Great Wall of China | Rs. 6999 |
| ARCHITECTURE |  Statue of Liberty | Rs. 14449 |
| CREATOR |  Taj Mahal | Rs. 47599 |