Besides agriculture loans, Banks should provided easy repay loans for horticultures & other allied occupations.
100% target for opening of 205411 new bank accounts under Prime Minimiser Jan Dhan Yojna completed in the district says Saini.
NewZNew (SAS Nagar) : In SAS Nagar district, under Annual Credit Plan, Banks have provided Rs. 3974 crore on priority basis. Out of which, Rs. 1680 crore loans are for agricultural needs. This was stated by Additional Deputy Commissioner Smt. Poonamdeep kaur while presiding over a 34th district review committee meeting organised by Punjab National Bank (Lead Bank). She said that banks have provided loans worth Rs. 1128 for micro & small scale industries whereas Rs. 1166 crore loans have been provided for other sectors. She appreciated the achievements accomplished by the banks.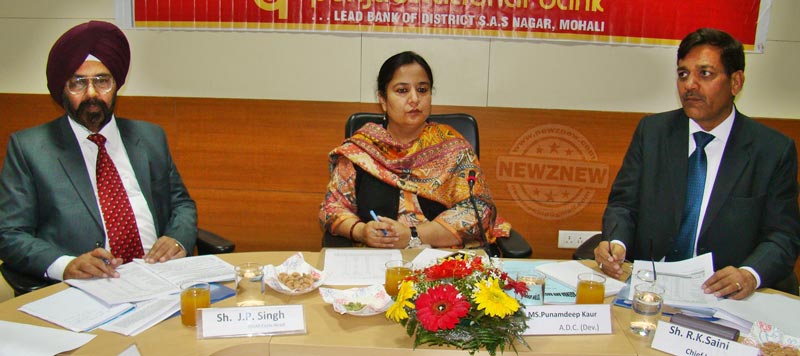 Additional Deputy Commissioner said that awareness regarding Debt Swap Scheme should be generated among farmers so that they could manage their financial burden easily as in this scheme the loan amounting to Rs. 1 lac could be repaid in 5 years. She said that to ensure maximum employment opportunities, loans for dairy farming & horticulture should be provided with lower rate of interests. She said that Self Help groups should also be facilitated with loans having lower rate of interest. Besides this, sanction for education loan should be done on priority without any delay.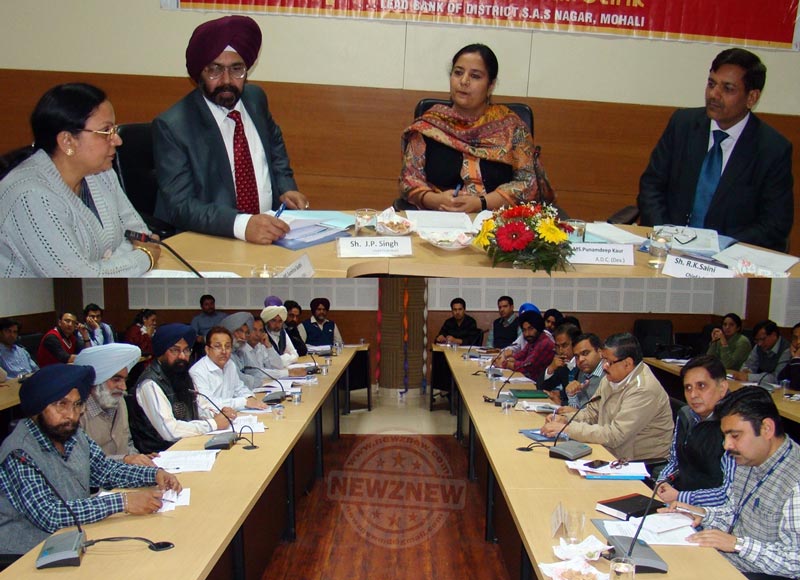 During this, Lead District Manager Sh. R.K.Saini said that under the Prime Minister Jan Dhan Yojna 100% target for opening of 205411 accounts has been completed. He ensured that all the banks will contribute for implementation of Punjab Govt. schemes & will also provided loans with lower interest rates to the mediocre families. During this Lead District Officer Reserve Bank emphasis for implementation of agriculture based loan schemes. DDM NABARD Sh. Shashi Kumar asked to provide loans under Kissan Credit Card & Dairy farming occupations. Circle head Punjab National Bank Sh. JP Singh emphasized on implementation of direct benefit transfer scheme. District Coordinator UCO Bank thanked the gathering & other reputed persons for their valuable time.