Maqsood Mahmood Ali….aka LUCKY ALI are going to perform at Leisure valley, sector 10, Chandigarh on 12th August supported by Gajender Verma & Ankur Tewari. Tickets for the show is available at BookMyShow.com and show is organised by accombliss.

About Lucky Ali
Born in a Family of Actors and Artists this self taught Musician has travelled on many paths of Life. Lucky Ali is known for his distinctive music style and also for his untrained voice. A very Down to Earth, humble person , who values Humanity above all.
Music has been his passion and he has many Albums of which Sunoh and the hit O Sanaam , a soulfull rendition brought many accolades to Lucky Ali.
Best known for his music, singing and acting, Lucky  has also bred horses, worked on an oil rig off the coast of Pondicherry in South India, cleaned and sold carpets and is a farmer with a strong opinion on organic methods in farming.
Being the nephew of Meena Kumari, one of India's finest actresses to grace the Indian screen, and moreover being Mehmood Ali's son, Lucky Ali did not lack the requisites to make his debut as an actor. He first appeared in Chote' Nawab (The small Prince) in 1962, directed by Mahmood. He acted in a few films in the 1970s and 1980s such as Yeh Hain Zindagi (1977), Hamare Tumhare (1979) and Shyam Benegal 's Trikaal (1985). He also acted in the television series "Bharat Ek Khoj" Directed by Shyam Benegal. After a long break from acting, he returned in Sanjay Gupta's Kaante (2002), in which he acted alongside leading stars like legend Amitabh Bachchan, Sanjay Dutt, Kumar Gaurav and Suniel Shetty. Lucky also acted in the TV serial Zara Hatke. In 2002, he acted in the Hindi musical Sur-The Melody of Life playing a complex role that earned him accolades as an actor.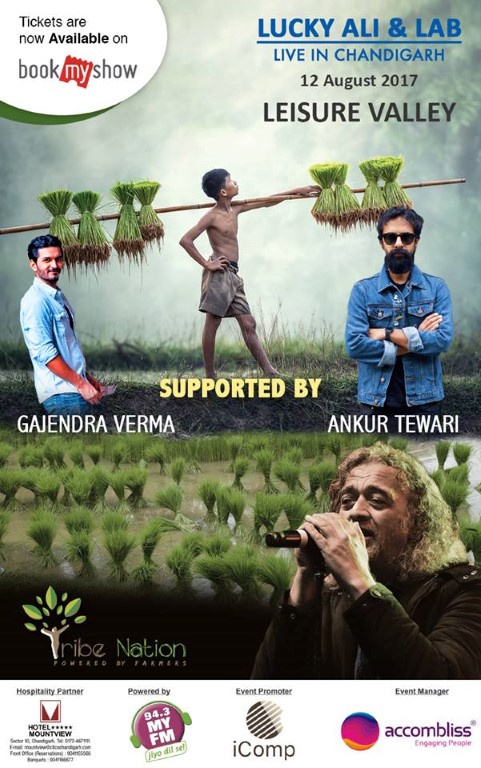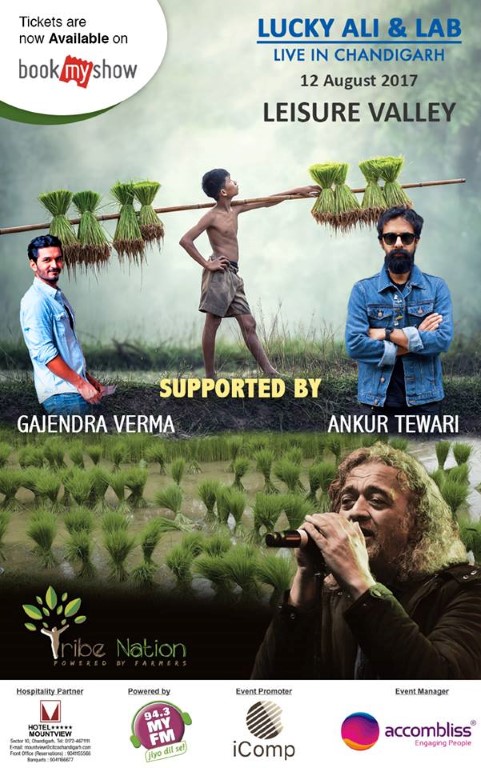 Lucky Ali debuted in Bollywood with the song "Na Tum Jaano Na Hum", featured in Kaho Naa… Pyaar Hai (2000). He received the 2001 Filmfare Award for Best Male Playback Singer for this song. He was nominated for the Best Playback Singer Male for "Aa bhi jaa", featured in Sur in 48th Filmfare Awards but lost to Sonu Nigam. He has lent his voice to commercially successful films such as Sur (2003), Bachna Ae Haseeno (2008), Anjaana Anjaani (2010) and Tamasha (2015).
A man ahead of his time. Sitting atop a pyramid. Strumming his instrument. And in his atypical voice he sings out to his beloved somewhere much beyond the desert beneath him – O sanam, teri yaadon ki kasam. That was one line which made MTV India a rage amongst those growing up during the 90s. Obviously there were other artists who powered the growth of non-filmy music, but Lucky Ali continues to remain a favourite.
Now He is busy trying to improve the Life of our Farmers, Looking to come out with his New Album, which is music to the ears of his Fans. Come Witness the Legend Live at Leisure Valley, Chandigarh, on 12th August 2017 and Coincidently the biggest Meteor Shower in last 100 Years also Occurs on that date!