Maharani Season 2 All Episodes Online on Sony LIV: Maharani 2 Web Series Online (2022): Sony LIV announces the new season for the most awaited series Maharani. It is directed by Ravindra Gautam, whereas the first season is helmed by Karan Sharma.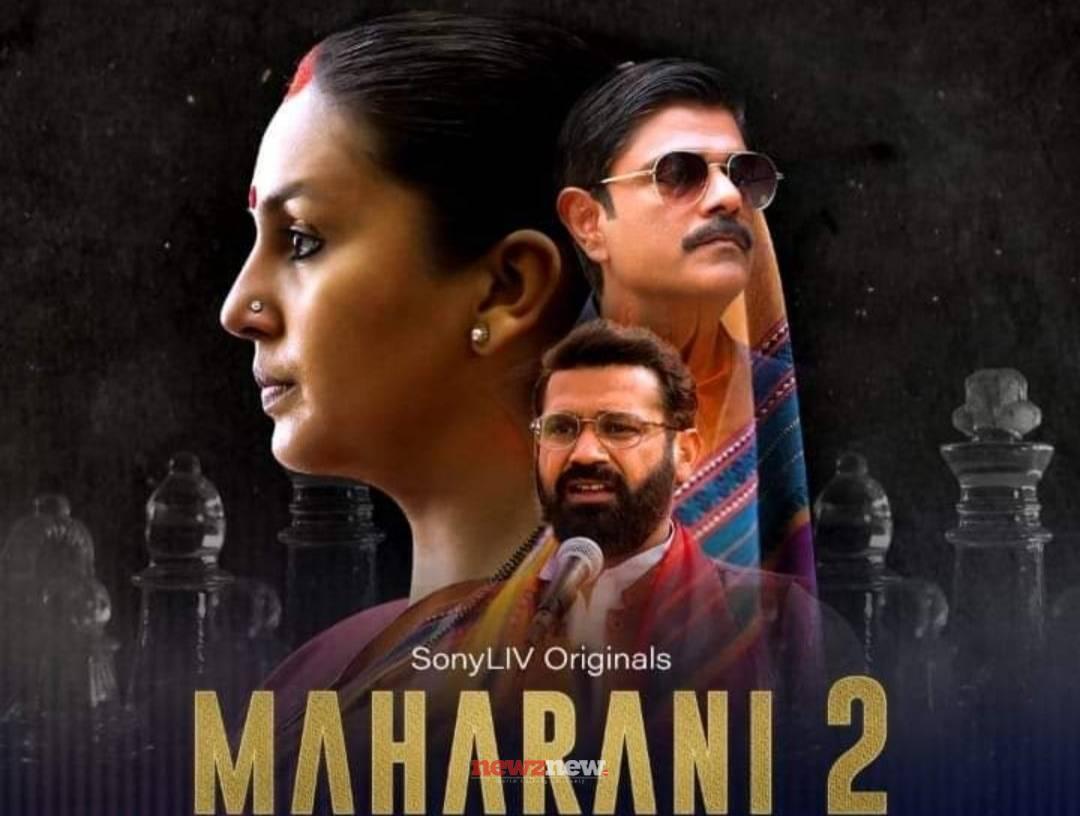 The series stars Huma Qureshi and Sohum Shah in important roles. Subhash Kapoor created the series. While Naren Kumar & Dimple Kharbanda are the part of productions. Sony LIV has acquired the digital streaming license and it will premiere soon on their platform.
The series is inspired by the true events in the late 1990s, when Lalu Prasad Yadav was charged with a corruption case, he made his homemaker Rabro Devi as Chief Minister of Bihar.
The Bollywood actress Huma Qureshi is playing a chief minister in the series along with Sohum Shah. The first season garnered the audience with engaging and thrilling episodes, which also makes them to curious about the new season which will have major twists and turns in the plot.
Sony LIV premium users can stream or download Maharani season 2 episodes on their platform from August 2022.
Maharani Season 2 All Episodes Online on Sony LIV Cast
Here is the main cast list of Maharani Season 2 2022,
Huma Qureshi
Sohum Shah
Amit Sial
Pramod Pathak
Kani Kusruti
Maharani Season 2 All Episodes Online on Sony LIV Trailer
Watch the new video of Maharani 2 trailer here,
Maharani Season 2 Series Full Details
Check out the full details of Maharani 2 Sony LIV series,
Series Name: Maharani
Season: 2
Cast: Huma Qureshi, Sohum Shah, Amit Sial, Pramod Pathak, Kani Kusruti, and more
Genre: Political Drama
Director: Ravindra Gautam
Producer: Dimple Kharbanda & Naren Kumar
Written by: Subhash Kapoor
Production House: Kangra Talkies
Streaming Platform: Sony LIV
Release Date: August 2022
Language: Hindi