Maharani Web Series Release Date Live Streaming Review Rating Trailer Cast & Crew: One of the much-anticipated web series of India, "Maharani" has now released for the fans on 28th May 2021, that is, on Friday.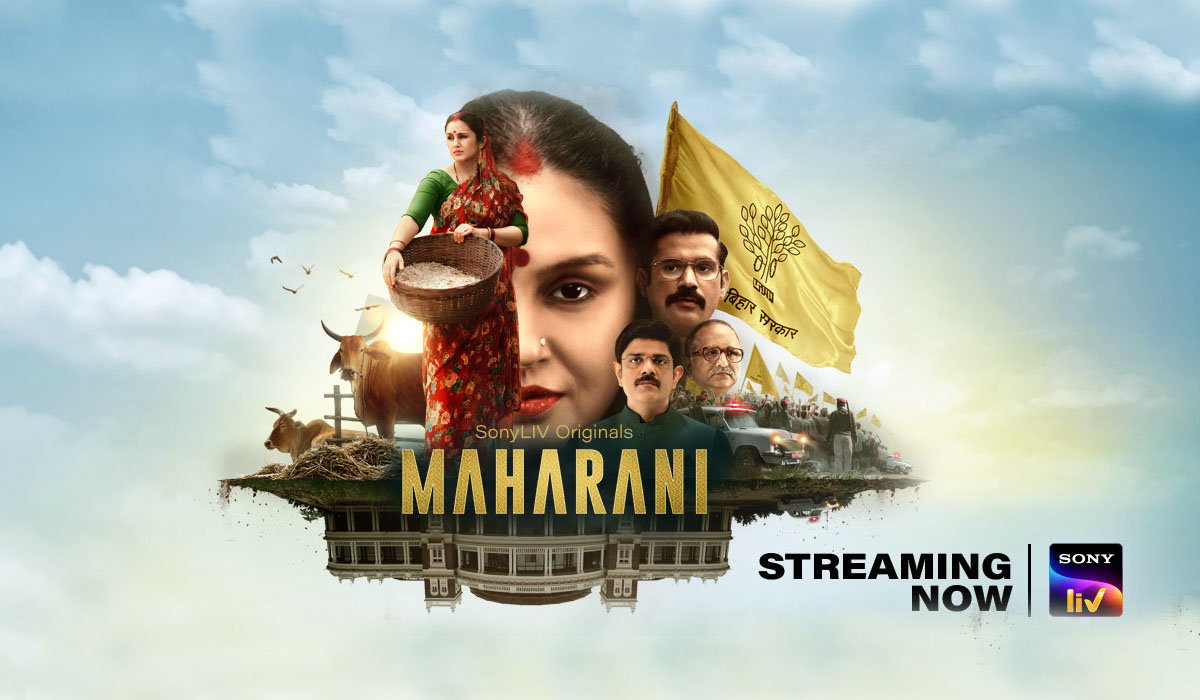 The web series features, Huma Qureshi in the main lead role and in fact, is inspired by the life of Indian Politian, Rabri Devi Yadav. The web series solely depict the life of Rabri Devi who served as the Chief Minister of Bihar three times in a row.
There are many movies and series that are based on the political life of male politicians. However, with this series, one will get to know the insight of what it takes for a female to establish a place in the male-dominated profession.
The genre of the web series is drama and is created and written by Subhash Kapoor, while the series is directed under the direction of Karan Sharma and is produced under the banner of SonyLIV and features, Huma Qureshi in the role of Rabri Devi. The web series is released in the Hindi Language and consists of a total of 10 episodes and is streaming on the popular OTT platform at Sony LIV.
Maharani Web series: Plot
The web series revolves around the life of "Rani Bharti" who is a housewife and also the wife of Chief Minister of Bihar, "Bheema". Rani is a small-town woman and all she knows is how to take care of her family and her life revolves around her husband and her children. However, her life took a major turn when all of a sudden, her husband resigns from the post of CM of Bihar and the best part is that he announced that she will be the successor of the thrown.
All the party members were extremely excited to hear who will be appointed as the candidate for the upcoming CM elections in Bihar, however, to their utter surprise, they got to know that Rani is appointed as the successor of Bheema.
Maharani Web series: Cast
Huma Quershi in the role of Rani Bharti
Sohum Shah in the role of Bheema Bharti
Kani Kusruti in the role of Kaveri Sridharan
Inaamulhaq in the role of Parvez Alam
Amit Sial in the role of Navin Kumar
Maharani Web series: Review
The web series, "Maharani" is definitely very inspiring and the way Huma has portrayed the role of Rani on the screen is definitely a treat to watch. She has done her absolute best and one must have to say that she has done a fabulous job. Besides her, Sohum has also done absolutely amazing and has portrayed the role of Bheema effortlessly.
The web series showcases the life of Rabri Devi, who became a prominent figure in the history of Indian politics. One should definitely give a try to this web series and give your feedback in the comment section. Stay tuned with us, for the latest updates.