Bhagwati Manav Kalyan Sangathan is an all-India registered spiritual organization that connects millions of people in the country. To increase the brotherhood, By removing social evils like caste discrimination, untouchability, communalism, intoxicants, non-vegetarian, characteristic and conscious society, creating a spiritual environment among the society by spreading caste religions in one form. Is working to increase the path of humanity while making it self-conscious.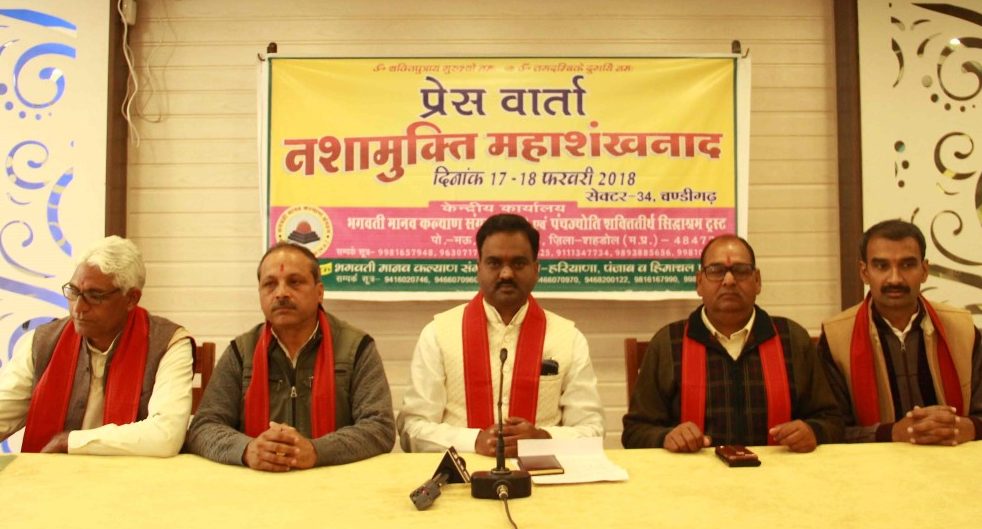 This organisation organizes such power consciousness camps n trips from time to time in different areas to fufill the above mentioned Public Welfare Goals. The founder-director Dharmasmrat Yuga Chetna Purush Sadguru Dev Paramahansa Yogiraj Shri Shaktiputra ji Maharaj, is always present in these events organized by Bhagwati Manav Kalyan Organization and Panchajyoti Shaktitirtha Siddhashram (Trust). In this context, Ajay Awasthi, the Central General Secretary of Bhagwati Manav Kalyan Sangh said that the eternal "PAATH" of Shri Durgachalisa in Saadhastram, established in the form of Dharmadhuri of world religion by Sadgurudeva Shree Shaktiputra ji Maharaj is going on steadfastly since April 15, 1997. Crores of people are receiving the benefits of this specific conscious energy generated.
Ajay Awasthi, further added, that a total of 117 Shakti Chetna Janajagaran camps have been organized by Paramahansa Yogiraj Shri Shaktiputra ji Maharaj so far to make the society free of Drugs, hunger, corruption and crime free. Through which the crores of people have adopted the path of self- welfare and public welfare and in the same order to make Haryana, Punjab and Himachal Pradesh free of drugs, no-meat, good character and always conscious, there will be a huge Drug De-Addiction Camp on 17th n 18th Fenruary, 2018, in the open Ground in Sector 34-C, Chandigarh, in the presence of Paramahansa Yogiraj Shri Shaktiputra ji Maharaj, in which huge number of people will take place.
Ajay Awasthi, further said, that to fulfil this goal, Bhagwati Manav Kalyan Sangha, invites the involvement of  all the religious leaders and activists of all religious institutions, voluntary organisations, educational institutions, all political parties, intellectuals of society and the youth and people from all caste and creed to be present.