NewZNew (Chandigarh) : The newly constructed Solid Waste Management Plant which is the first of its kind in the country was inaugurated today at the hands of Shri. Manohar Parrikar,Honourable Union Minister for Defence on the auspicious occasion of Goa Statehood Day. The ceremony was held in the presence of Shri. Laxmikant Parsekar,Honourable Chief Minister of Goa, Shri Francis D'Souza, Honourable Dy. Chief Minister of Goa, Shri Dilip Parulekar, Honourable Minister for Tourism and MLA Saligao Constituency, Smt. Alina Saldanha, Honourable Minister for Science and Technology and MLA Cortalim Constituency, Shri. Rajendra Arlekar, Honourable Minister for Panchayat, Forest and Environment and MLA Pernem Constituency, Dr. Pramod Sawant, Honourable Chairman, GSIDC and MLA Sakhali Constituency, Shri. Sidharth Kuncalienkar, Honourable Vice Chairman, GSIDC and MLA Panaji Constituency, Michael Lobo, Honourable MLA, Calangute Constituency, Shri. Ramesh Tawadkar, Honourable Minister for Sports and other dignitaries and invitees.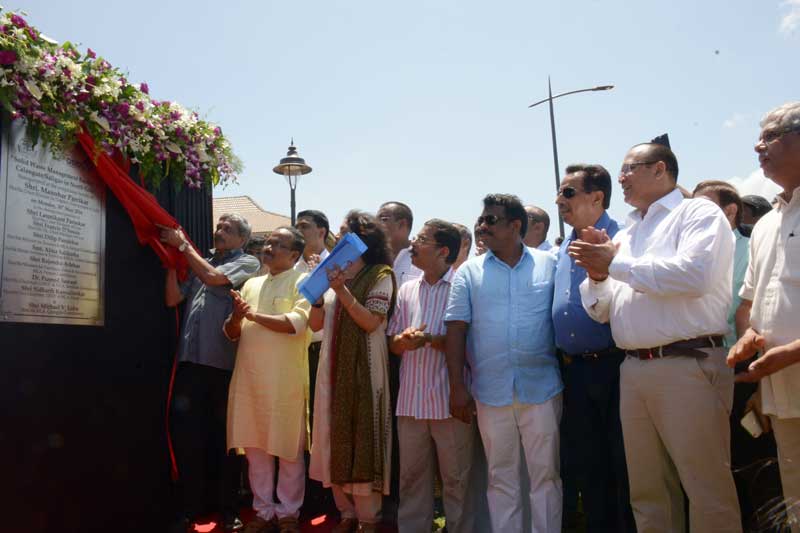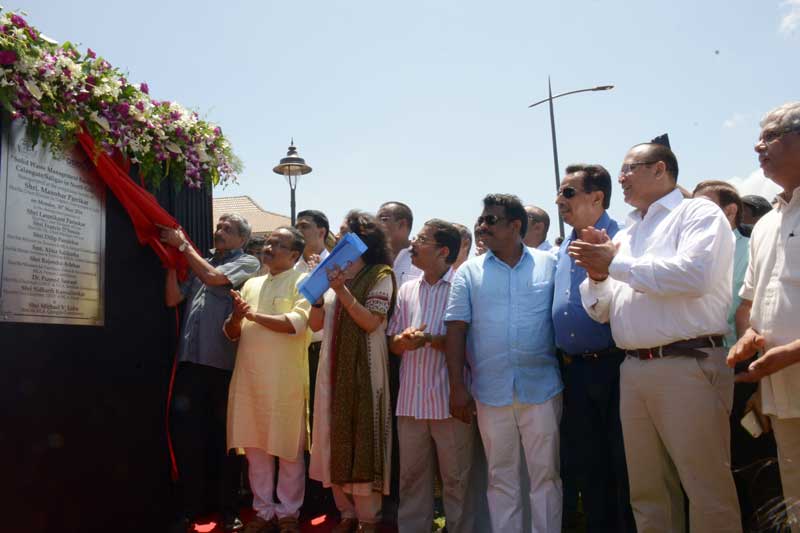 The ultra-modern waste management plant is based on German Technology under the Make in India Programme which is Asia's biggest and most ambitious project. The treatment facility planned is a state-of-art, modern facility based on the Mechanical Biological Treatment (MBT) process with proper segregation, recovery of recyclables and bio-methanation technology. The waste treatment technologies have been borrowed from different parts of the world. The machinery that has been installed has come from Germany and Italy.
The new MSW Treatment facility was proposed in three sections -Material segregation and recycling centre, treatment of wet fraction via Bio-methanation and Composting section and Land fill area.
The facility will have minimum human intervention, enclosed sheds, and computer-controlled equipment for handling different types of input material.  The functioning of the plant and selection of technology has been done on the basis that all issues of odour, unsightly garbage mounds and leachate generation are addressed and handled with the aim of minimizing the same.
Electricity produced in-house from the organic fraction of the waste will be used to power the complete plant operation. Composting and maturation of dewatered sludge will help produce manure. The plant will have a fully automated process where machines will be used to sort and separate garbage.
The facility will act as a learning centre to create awareness about the positive environmental impact of the solid waste treatment facility in the State of Goa.