newznew (Chandigarh) : Chairman Markfed S. Amarjit Singh Samra today launched 'SOHNA Pulses' here at Markfed Head Office, Chandigarh. Markfed added seven variants of pulses which include Black Channa, Dal Channa, Dal Masur, Dal Moongi, Mah Sabot, Rajmah Chitra and Kabuli Channa under the brand name SOHNA. Mr. Samra expressed that the objective of Captain's Govt. is to enhance the income of farmers and Markfed is out sourcing these pulses from a farmer's group called FAPRO in district Hoshiarpur having 300 farmers as its members. He appreciated the contribution of Markfed for introducing new products at regular intervals for consumers.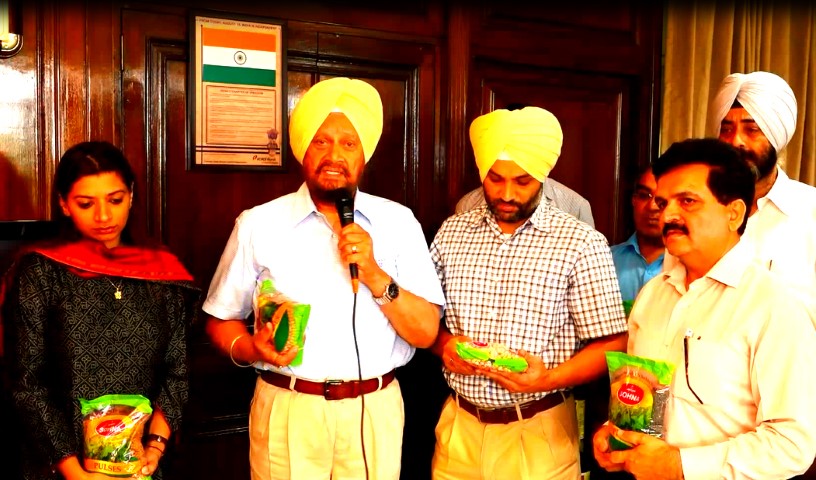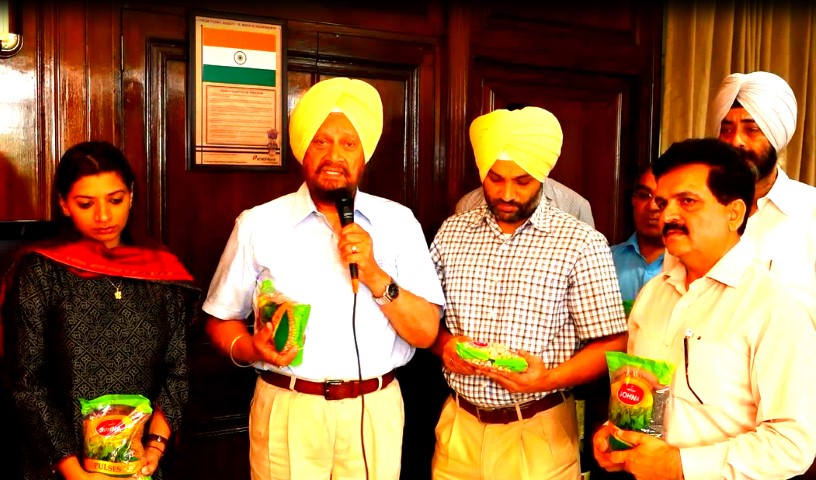 On this occasion S. Arshdeep Singh Thind, M.D Markfed further informed that Markfed has taken this step to help and motivate the farmers of Punjab for crop diversification by providing a platform for marketing of farm produces. He congratulated all the officials and staff members for their efforts. He further added that by helping the farmers through buying their produce Markfed is also helping the consumer with quality products as people have full faith in the products of Markfed.
Executive Director, Marketing S. Amarjit Singh Sekhon told that after having the response  from market Markfed will expand the range of pulses for the benefit of consumers. All these variants of pulses will be available at Markfed Bazaar which are recently opened in Chandigarh, Ludhiana and Amritsar, also in all Markfed retail counters in Chandigrah and Punjab. On this occasion Ms. Apneet Riyat AMD (G) Markfed, S. Bal Mukand Sharma, E.D Markfed and other officials of Markfed were present.