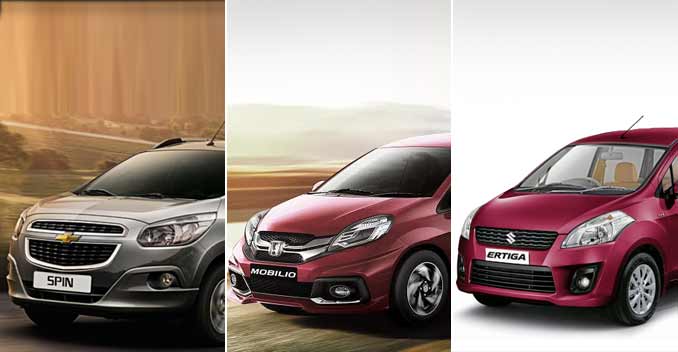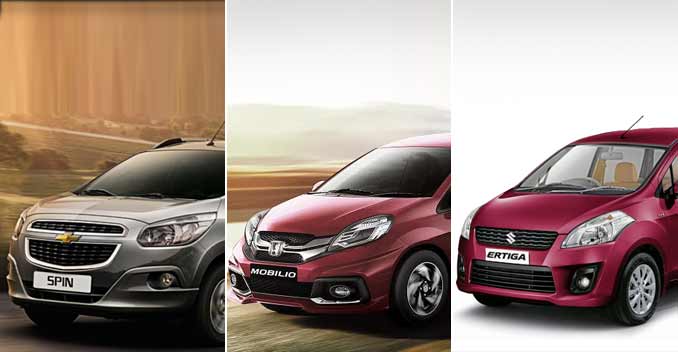 NewZNew (Auto) : General Motors Indiahas had its share of ups and downs and even cars which are their bread and butter – the Beat, Enjoy and Tavera, haven't really performed to the company's expectations. The sales of the Enjoy have dwindled over the last year.Maruti Suzukisold 5451 units of the Ertiga in February this year, whileHondasold 1697 units of the Mobilio, Chevrolet, however, could manage to sell only 525 units of the Enjoy. In fact, from April last year the company has not managed to reach the 1000 mark.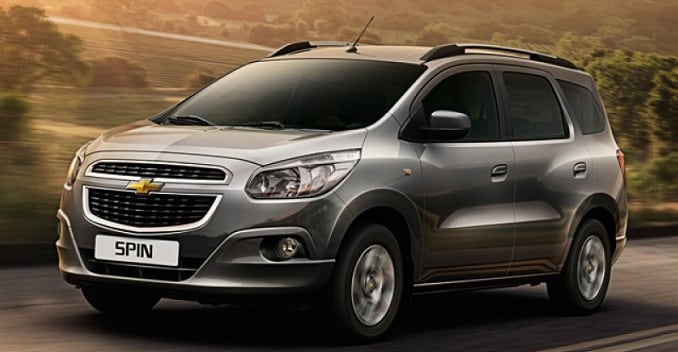 Well, it's time for a change and according to the company two new cars will make their way to India this year – the Chevrolet Spin MPV and the Trailblazer SUV. The attention will be on the Spin as it will replace the Enjoy but it will have to battle with the old foes – the Ertiga and the Mobilio. We compare the specifications of these cars to know a little more about them.
When it comes to dimensions, the Mobilio wins the battle of length, but the Spin is wider, in fact wider even than the car it's replacing. On the wheelbase front though, the Spin comes in last place as the Ertiga beats it and the Mobilio. Even the ground clearance of the Spin is close to 30mm less than the other two.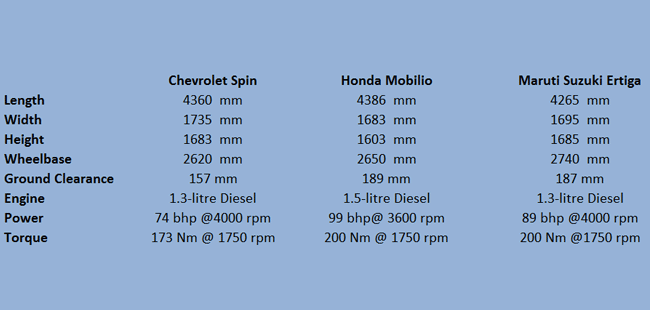 On the engine front, the Spin will carry forward the engines used on the Enjoy. So, there will be the 1.3-litre diesel and the 1.4-litre petrol. But it is the diesel one that will enjoy most of the attention. With 74bhp on offer, the Spin is not as powerful as its rivals; for the Ertiga churns out 89bhp while the Mobilio offers 99.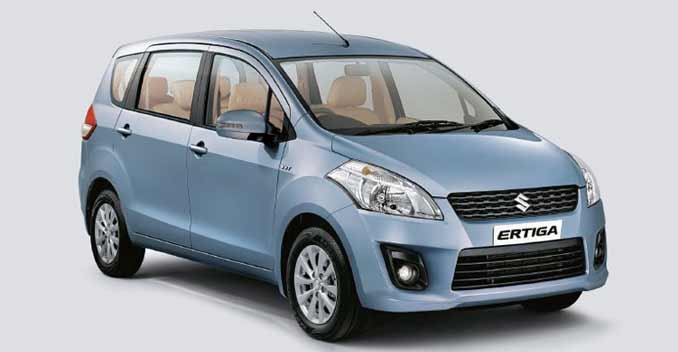 Considering all of this, the Spin will be the ideal change in scenario Chevrolet is looking for in India. However, after comparing all the specifications, the Spin seems to offer less space and is a tad bit under powered when compared to its rivals.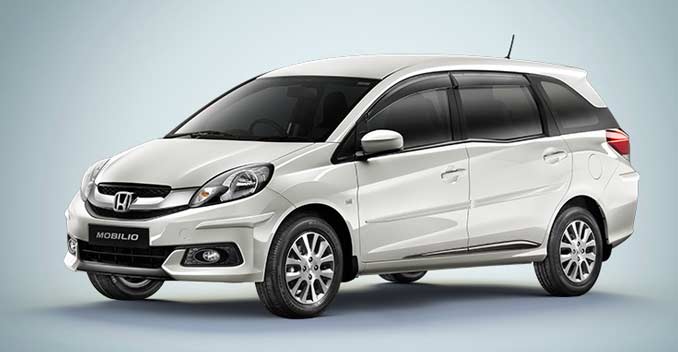 Chevrolet is still testing the vehicle in India, so we can expect some alterations to be made. The price of the car will be of utmost importance and Chevrolet might look at the 6.5 lakh -8.5 lakh bracket which will make the Spin extremely competitive in its class.