Max Healthcare today announced to bring its medical expertise and patient care to people at the comfort of their homes, through its new venture Max@Home launched in tricity today.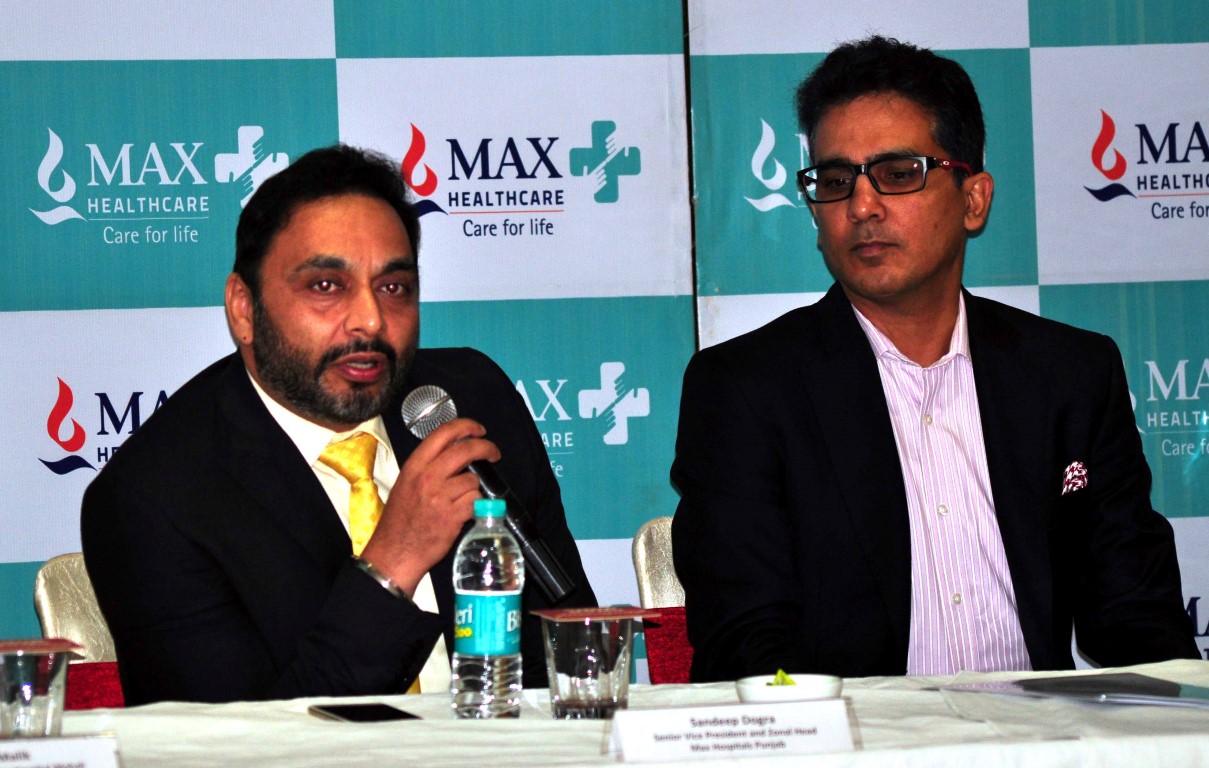 With a special purpose to help people lead a life with independence and dignity, and also to cover the whole spectrum from wellness to curative, backed by hospital services , Max Home shall deliver services with compassion and quality. Making this announcement were Rohit Kapoor, Senior Director and Chief Growth Officer, Max Healthcare, Sandeep Dogra, Senior Vice President and Zonal Head, Max Hospitals Punjab, Vaibhav Poddar Senior Vice President and Head – Max@Home, Ambulance Services, Dr GP Malik, Medical Advisor, Max Hospital Mohali and Sunit Aggarwal, GM Operations.
 "The idea of Max Home came from our observation of trends in the social fabric of family system, which is especially observed in Punjab, where most geriatric population lives alone. Also the disappearance of family doctors especially in metros and urban centres and people coming to tertiary hospitals for even basic healthcare services," said Rohit Kapoor Senior Director and Chief Growth Officer, Max Healthcare while addressing media persons here today. The new venture in healthcare will facilitate real-time patient monitoring by connecting doctors, dedicated case managers, trained nursing staff and emergency services through an efficient technology infrastructure, he added.
 "We have forayed in to this new vertical starting with Chandigarh, Panchkula and Mohali, to help patients in the tricity recover faster and lead a comfortable life with independence and dignity. Max Home is providing nursing care attendants, physiotherapists and doctors for home visits. We also arrange for home sample collection, free medicine delivery and facilitate medical equipment on rent." said Sandeep Dogra Senior Vice President, Max Hospitals Punjab. A new number – 9988 422 333, has been launched to access all the services of Max@Home in the tricity.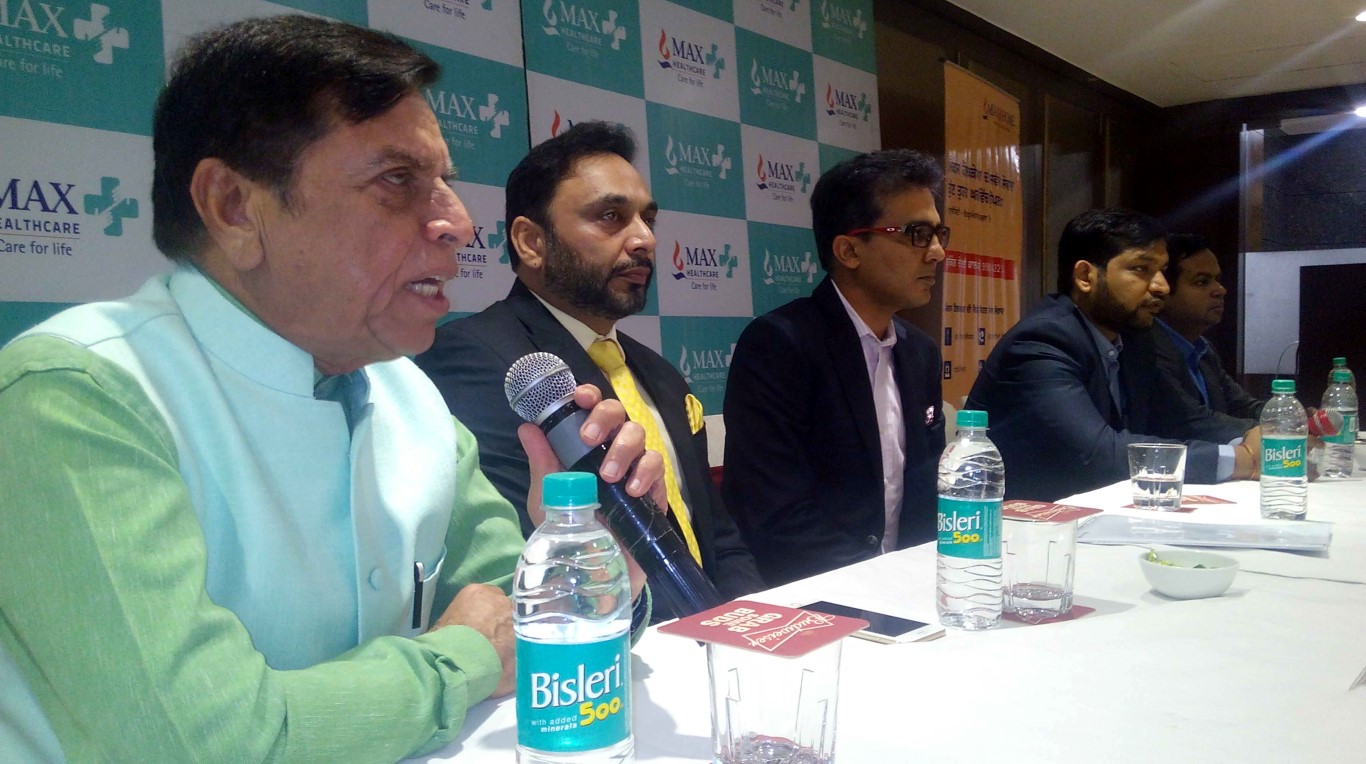 Elaborating on the specialized services offered, Vaibhav Poddar, Senior Vice President and Head – Max@Home, Ambulance Services said that patient care services would extend beyond nursing care to the treating doctor/clinician, where a dedicated supervisor will update the treating clinician regularly about the progress of the patient. A weekly supervisor visit to ensure protocol adherence and a  care plan designed with treating clinician and team will be worked out.  Comprehensive kit would be provided to support on-site requirements. The uniqueness of the services would be the Infection control cover at home where Surveillance culture testing would be done to ensure hygienic patient surroundings. Any medical emergencies would be managed through Max ambulance and hospital teams.
Disclosing the unique feature of this service, Dr GP Malik Medical Advisor and Director Internal Medicine said that Max@Home will benefit the patients in more ways by ensuring better overall recovery since the care continues from the same ecosystem.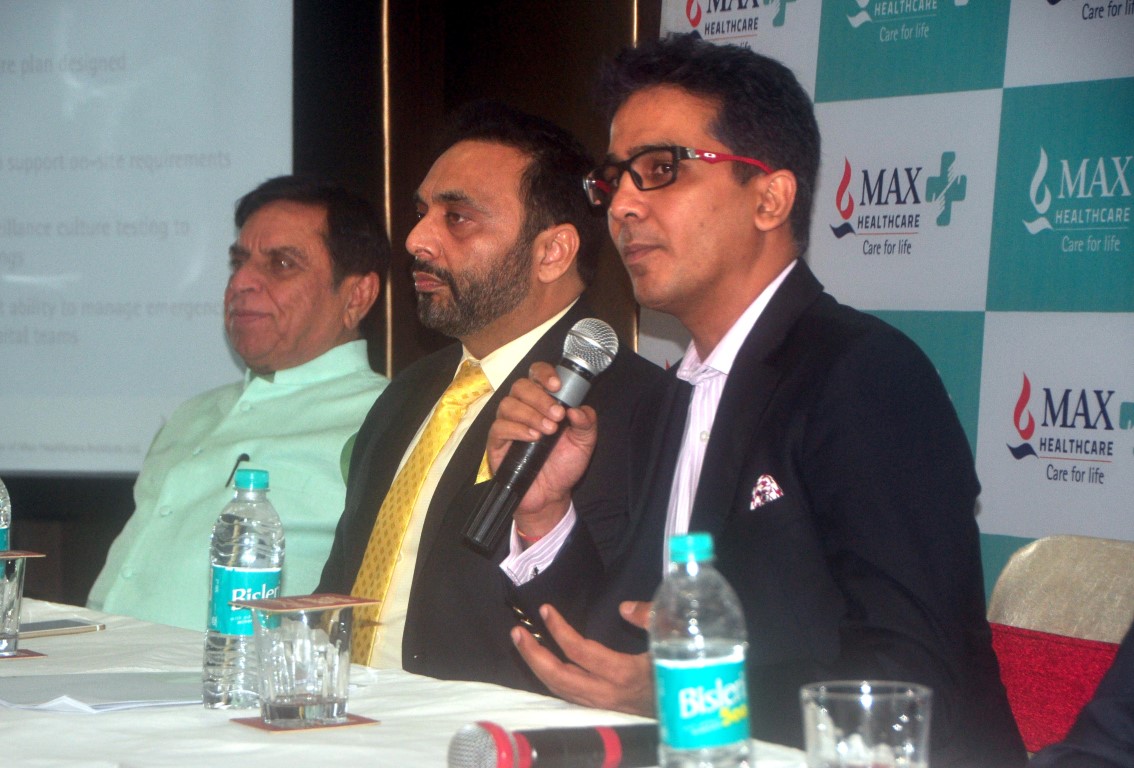 Vaibhav Poddar said that Max@Home will soon offer the distinguished service of an X-RAY at home – which is already being delivered in Delhi NCR. Home safe – portable machines fit for home usage would be available for patients who are immobile due to illness or disability or at high risk.  The x-ray machines would be operated by hospital-trained technicians and the Report will be prepared by trained radiologists at Max hospital "We would ensure that the report quality is the best", he added and report delivery would have Provision of physical reports delivered at doorstep.
"Going further, the unique feature of these services would be the availability of medical equipment at Home which is a new feature in the region. Max Home will offer a wide range of products including orthotics, patient beds, resuscitation devices etc. There would be Usage flexibility – option of renting and buying and Service support – quick and seamless delivery, installation and on-going support." added Sunit Aggarwal, GM Operations, Max Hospital Mohali.
Talking about other value added services he said that free sample collection services will come with same day reports for routine tests and all testing will conducted at Max Hospital Labs. For patient and phlebotomist hygiene – single use collection pouches will be used; compartmentalized bags will be used to ensure protocol based collection & waste management etc.
Max@Home would also provide for free home delivery of authentic medicines, while also ensuring reminders for patients with repeat medication requirements.
Max@Home team comprises of over 200 certified medical professionals and care givers including nurses, patient aids, physiotherapists, phlebotomists & physicians with thorough background checks and verifications and training, and complete service focus. The homecare services will be provided through a team of over 300 trained staff and will address the growing demand for long-stay and palliative care even in tertiary specializations like cardiology, oncology, neurology and orthopedics.