Chandigarh : Asha Jaswal, Mayor of Chandigarh today flayed the statement of former union minister and former city MP Pawan Kumar Bansal for opposing fixing of garbage collection charges by the Municipal Corporation Chandigarh.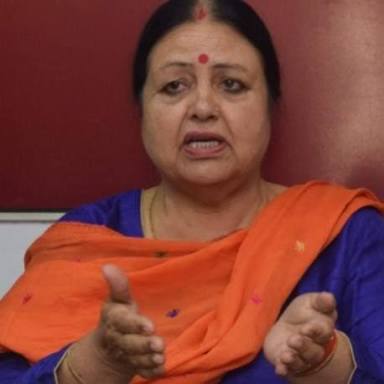 Issuing a statement here, the Mayor said that the door to door collection is a need of the hour and it is for the betterment of the waste management system in city. The Municipal Corporation has initiated various appreciable steps in the field of segregation of waste at household level and distributed double bins throughout city and by fixing charges the Corporation intends only to strengthen the door to door collection system in Chandigarh.
She said that this is a cheap publicity stunt to issue statements through media sections against the best policy framed and decided by the Municipal Corporation. She said rather than supporting the policy in the interest of stakeholders and waste collectors in city, Pawan Bansal only targeting the petty issues. She said that every political leader should work in the betterment of the city above the party lines.