The Municipal Corporation Chandigarh has started the installation work of open air gyms at sector 49 and sector 51, here today.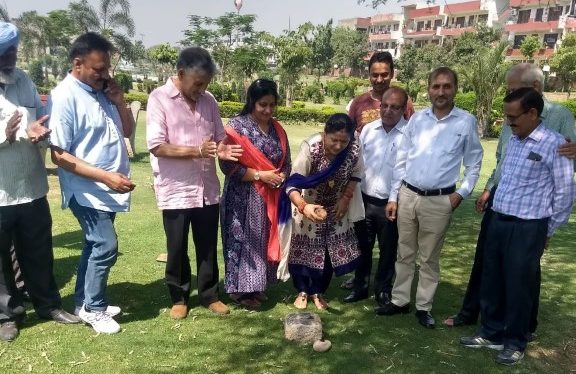 Smt. Heera Negi, area councilor formally started the work of open air gyms to be installed in green belt sector 49 A&B, Valley of Animals, Sector 49 and green belt near police society, sector 51 C&D.
She said that these three gyms will be installed at total cost of Rs. 7.94 lacs including provision of latest equipments i.e. Push Chair, Sub Board Functions, Space Walker, Seated Pedal Trainer, Wab Board, Elliptical Cross Trainer, Parallel Bars, Taiji Wheel, Riding Trainer and Stepper.