MCC to bear cremation charges of poor people died due to COVID-19: The Municipal Corporation Chandigarh has decided that the cremation charges of poor and needy people (death due to COVID-19) will be borne by the MCC.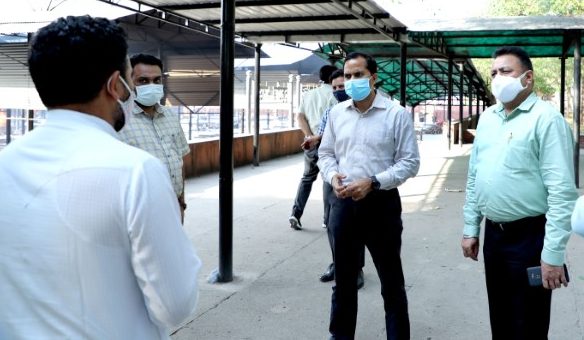 This was decided by the Sh. Ravi Kant Sharma, Mayor and Sh. K.K. Yadav, IAS, Commissioner during visit of cremation grounds situated at Manimajra, Industrial area Ph-1 and Sector 25. They decided that cremation charges of the poor and needy people died due to COVID-19 will be incurred from the COVID cess.
During the visit to Manimajra cremation ground, the Mayor asked the concerned sanitary staff to maintain proper cleanliness over there inside the cremation ground compound.
The team was apprised by the Pandits at cremation grounds that Rs. 3000 are being charged for cremation and Rs. 1200 for Saamgri charges for the bodies died due to COVID and Rs. 1500 for Saamgri charges for the bodies died normal death.
The Mayor and Commissioner asked the Medical Officer of Health to display boards depicting the cremation charges, Saamgri charges etc. on the boards alongwith complaint number of MCC for any kind of assistance or complaint.
The Mayor asked the MOH to waive off the charges @ Rs. 30/- per body of LPG crematorium at Sector 25, cremation ground during the period of COVID-19.