McDonald's India – North and East and Coca-Cola India partner to offer Minute Maid 100% Apple Juice with Happy Meals: McDonald's India – North and East has strategically tied up with Coca-Cola India to offer Minute Maid 100% Apple Juice as part of McDonald's beloved Happy Meal.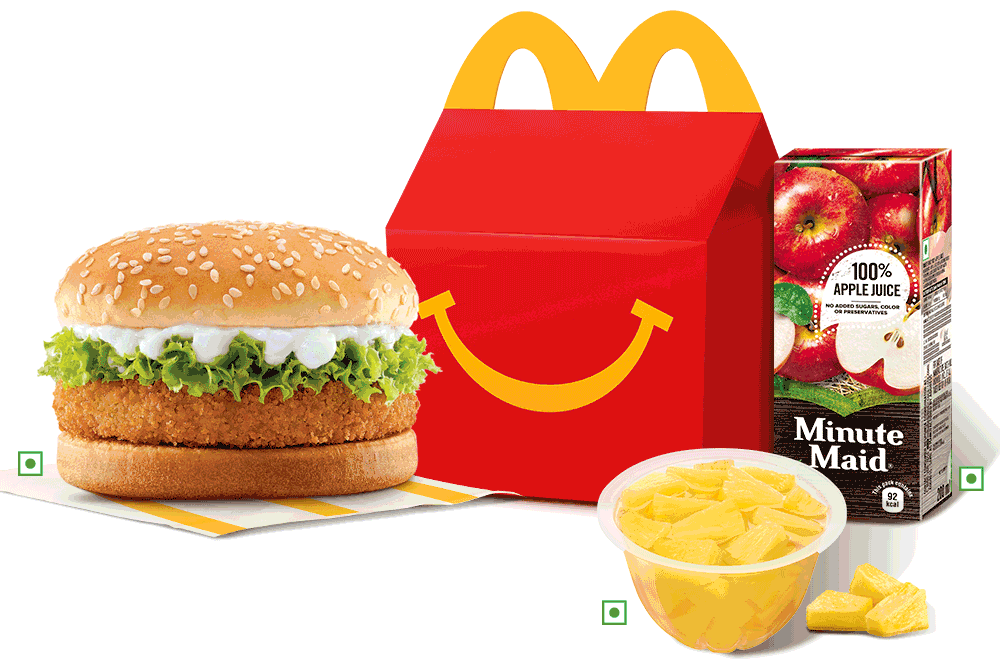 This association is a part of McDonald's commitment to offering wholesome, balanced choices to its customers and in line with the Coca-Cola's evolution to being a Total Beverage Company.
McDonald's has been evolving its menu, adding wholesome and balanced choices to its menu so customers and their families can feel good about Happy Meal and McDonald's. Minute Maid 100% Apple Juice which contains no added sugar, no preservatives and no colours is a perfect pairing with The Happy Meal for consumers to relish.
Similarly,Coca-Cola's 'Beverages for Life' strategy recognizes consumer diversity and believes in providing consumers with choices ranging from water, sparkling drinks, juices, dairy to tea, coffee etc. suited for every occasion.
Talking about the partnership, Rajeev Ranjan, Chief Operating Officer, McDonald's India – North and East said,"In our endeavour to provide delightful experience to our customers and meet their evolving food and beverage needs and aspirations, we keep refreshing our menu with meaningful customer centric choices. Through introduction of Minute Maid 100% Apple juice in our happy meal menu, we are offering a beverage choice with natural goodness of fruit juice to our customers. We are hopeful of this association further enhancing the feel good, delicious experience of our Happy Meal customers."
Speaking about the partnership, Greishma Singh, Vice President, Customer and Commercial Leadership, Coca-Cola India and South West Asia, "At Coca-Cola, we remain grounded in our purpose to craft meaningful brands and a wide range of drinks that consumers can enjoy throughout their day. McDonald's is a long-standing partner of Coca-Cola globally. Minute Maid is world's no.1 Juice brand with master brand availability in over 200 countries. This new addition in the offerings at McDonald's is a great step in extending our juice-based beverages under Minute Maid with a no added sugar, preservatives & colours free proposition that perfectly complements a happy meal."
Coca-Cola India continues to strengthen its partnership with McDonald's, with the restaurant chain now including Minute Maid 100% Apple juice in its Happy Meals. With this addition, consumers get a beverage choice with the goodness of fruit juice. It will be available across all McDonald's restaurants in the North and East regions.