The dashing and smart, Vanshikha Sharma will be seen in Sony SAB's upcoming show 'Aadat Se Majboor'. She will portray the character of Samiksha (Sam) who is a photographer for the magazine 'City Chakkar'. Having grown up in Haryana where female infanticide was practiced and accepted, Sam was sent off from her village by her mother to stay safe. She is forthcoming in her opinions and is always raging a war with the men in her department. A brief conversation with Sam on her role and experience while shooting for this young sitcom: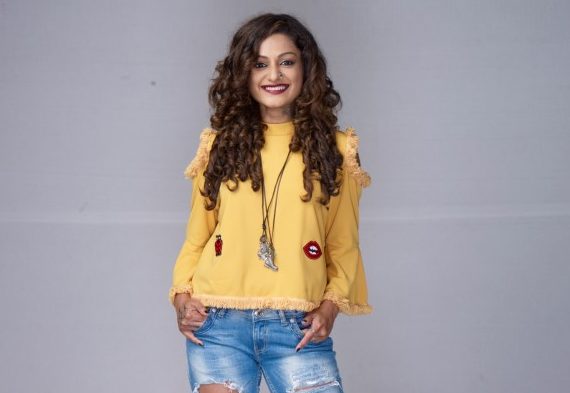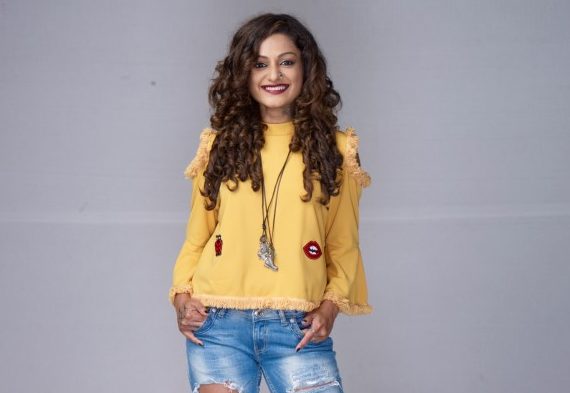 How does it feel to be a part of Aadat Se Majboor?
A : This is my first show, I have done theatre and few short films before. It feels amazing to be a part of Aadat se Majboor. It's like a dream come true. What I like about the show is the comedy is not loud but there is realistic situational comedy.
How relatable do you find the character of Samiksha in real life?
A : Samiksha is a feminist. I might not totally relate to Samiksha but we are somewhere similar. I personally feel sad when I see people discriminating between male and female. But yes I am not rebellious like Samiksha. Though I will put forward my opinion.
Have you ever fought in real life for women's right?
A  Yes actually, but not like Samiksha is fighting  for female rights in Aadat Se Majboor.  I have a sister but my parents have raised us like sons. We have been brought up in a very normal middle class family and my parents have always given me and sister the liberty to choose our career or take our own decisions.  I personally feel sad whenever I see people imposing restrictions on girls for not going out late etc. Recently I had to give an earful to my domestic help for not allowing her daughter to take the basic right like education.
What are the challenges that you went through for this role?
A : A lot of challenges actually. I had to learn haryanavi accent which was difficult. Samiksha has lots of tattoos and in general I am not a tattoo person. It takes almost one hour to get ready for the character including the tattoos. And lastly hitting the boys which I have never done in my life was the most difficult tasks to play. Playing a tomboyish character which I am not in real life was difficult.
Do you think portraying a comedy role is difficult as your character is of a rebel and tomboyish girl?
A : Yes it is and actually I am trying my best. In most of the scenes I am being showed angry so trying to bring comedy in the scenes is quite difficult. Being tomboyish and trying to be funny is little difficult. But our directors on the set helps me in getting through any scene.
How is your equation with other co-stars?
It is amazing. We all met during the pilot shoot.  We even go out for movies. JD (Rishab chadda) and Sunny (Anuj Pandit) are pranksters. Riya (Sana) is same like her on screen character very bubbly and chirpy. We always pull Ranjan's (Haresh Raut) leg.
Catch Vanshikha Sharma aka Sam in Aadat Se Majboor, launching on 3rd Oct, Monday to Friday at 7:30pm only on Sony SAB!