Rajasree Motors inaugurated a world-class body and paint center, the first full-fledged luxury car body and paint shop of its kind, in Kochi
The State-of-the-art facility is spread over 48,000 sq. Ft
Exclusive Body and paint service facility with a customer interface
21 dedicated and interactive staff
The outlet comprises 13 productive B&P bays and exclusive paint booth.
There is also an exclusive customer and driver lounge
Mercedes-Benz has the widest and most qualitative network reach for any luxury car maker in India with 87 outlets across 42 cities
India's largest luxury car manufacturer Mercedes-Benz further strengthened its after-sales footprint in Kerala, by inaugurating an exclusive and state-of-art, Body & Paint center in Kochi. This 2S facility by Rajasree Motors is a reiteration of Mercedes-Benz's customer centric approach and will play an important role in catering to the requirements of vehicle maintenance as well as customization. Strategically located at the heart of Thrikkakara, Ernakulam near KMM College, this Body & Paint center will further enhance the after-sales outreach of the brand in Kochi. Spread across 48,000 sq. ft., this facility will be the 3rd such service center by Rajasree Motors in Kochi. The state-of-art facility was inaugurated by Santosh Iyer, Vice President-Aftersales, Mercedes-Benz India and S. Sivakumar, Managing Director, Rajasree Motors.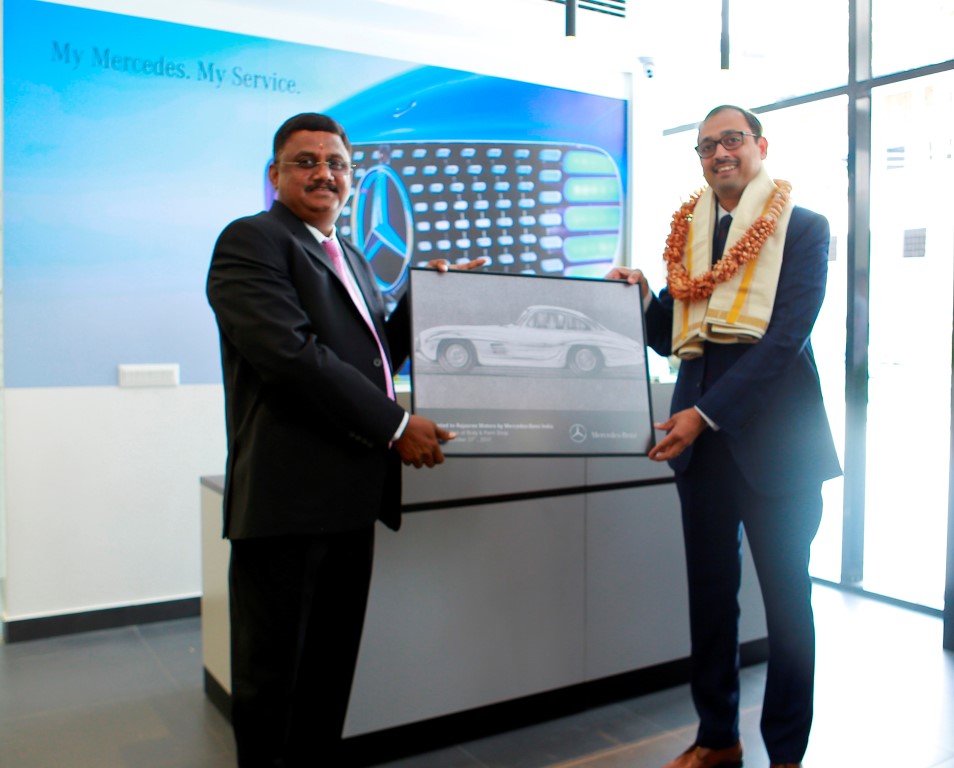 The world-class B&P center has 22 exclusive bays (including floor bays, Paint booth, Prep Bays, Cellette, Aluminum, FI, Assembly Bay, WA, Washing and mopping bays) which will be able to service all Mercedes-Benz passenger vehicles. The B&P facility centre will also have an active reception, pick up & drop, state of the art equipment, cashless accident repairs and a Mercedes-Benz accessories display. The centre currently has staff strength of 22 who are highly trained as per Daimler guidelines.
Mercedes-Benz India has the densest reach in the country with 87 outlets across 42 cities. The strategic network expansion drive not only enables the brand to reach out to every potential customer but also serves the existing customer base by providing them the best of the Mercedes-Benz world.