Canvas Evok features a 5.5 inch HD display with Corning® Gorilla Glass 3, 3GB RAM , Qualcomm® Snapdragon™ 415 1.4 GHz Octa Core Processor, 4G and 16GB ROM
Targeting young smartphone users and technology enthusiasts, Canvas Evok is the perfect amalgamation of style and power
Available exclusively on Flipkart at a disruptive price of INR 8,499/- from May 17 2016
NewZNew (Ludhiana) : Micromax Informatics Ltd, India's leading handset player and the 10th largest smartphone player in the world, today launched the Canvas Evok range exclusively with Flipkart, under its newly inducted product strategy. Committed in bringing continued innovation, inspired by the needs of the young working professionals; the new smartphone brings together a seamless convergence of style and performance for their dynamic digital lifestyles.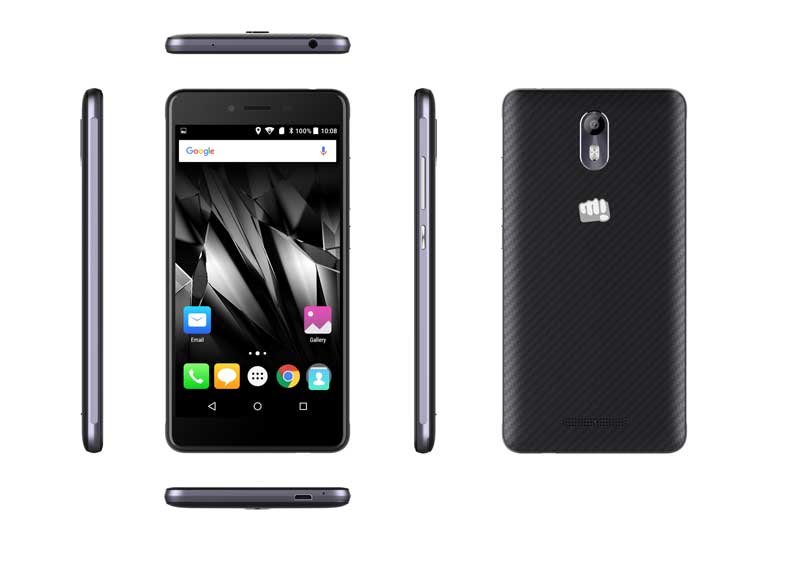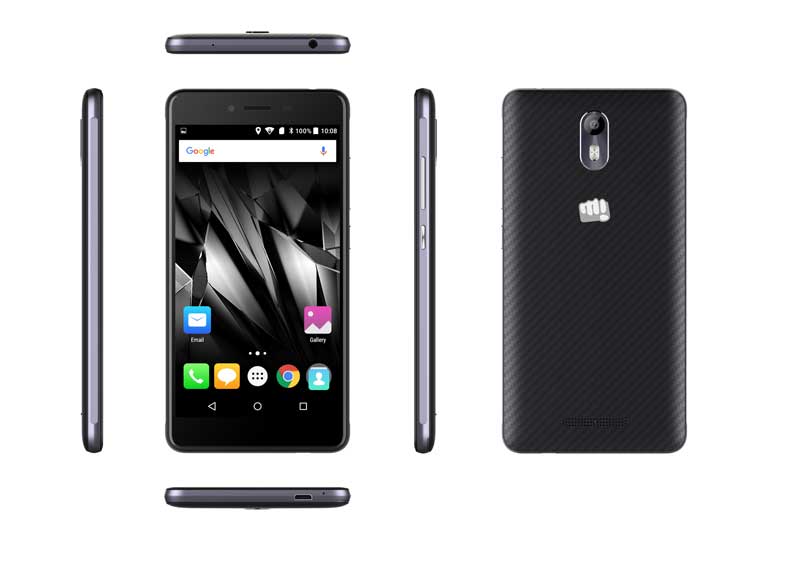 With the launch of Canvas Evok series exclusively with Flipkart, Micromax has further strengthened its association with its online partner. Packed with superb specifications, the Canvas Evok features a 5.5 inch HD display, Qualcomm® Snapdragon™ 415 1.4 GHz Octa Core processor, 3GB LPDDR3 RAM, 13 MP camera making the smartphone a power packed arsenal for the young corporate professionals.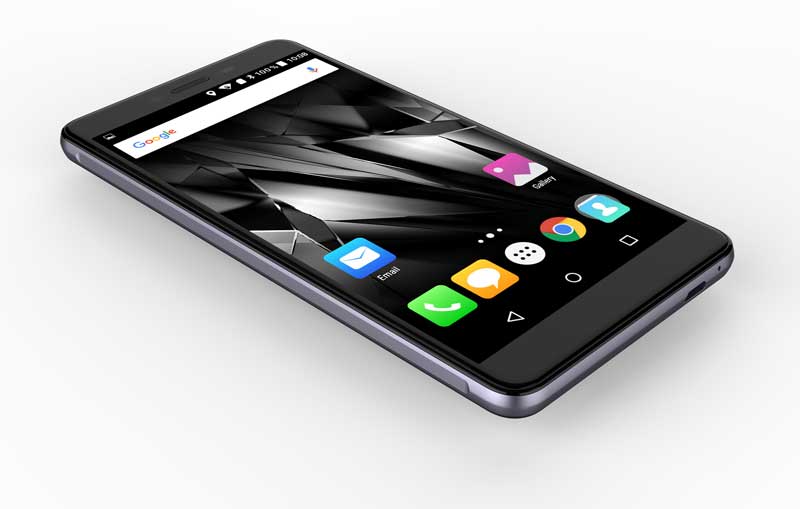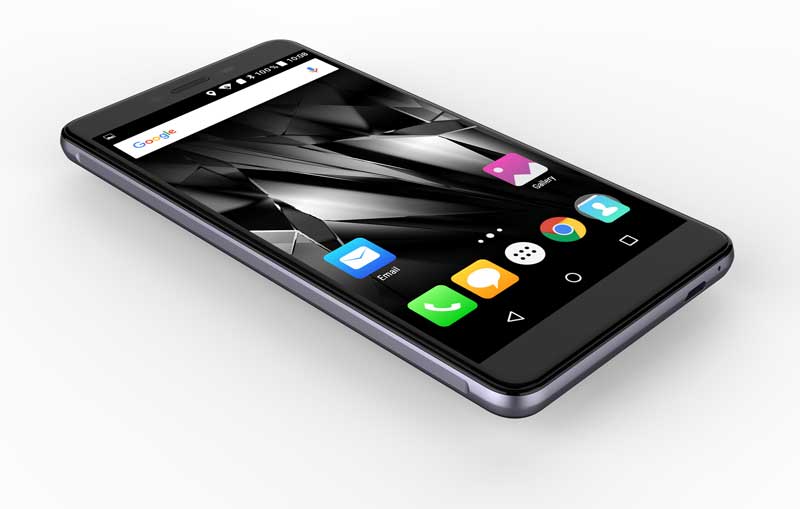 Commenting on the launch, Mr. Shubhajit Sen, Chief Marketing Officer, Micromax Informatics said, "The current trend of 4G connectivity, big screens, high definition displays and powerful RAM has picked up immensely and the Canvas Evok brings the best combination of all these with its features and design language. We expect the new smartphone to fare well in the market as the millennial generation understands technology and also recognizes the fact that one does not need to pay exorbitant prices for a premium quality smartphone."
"With the incremental growth in demand for 4G smartphones in the country, we are witnessing a revolution in an era of connectivity with more and more users experiencing the new media platform to extract the best out of mobile technologies. Being evolved users, they love and understand technology more than their more experienced colleagues and have the knowledge to browse their way to get best deals for best products. With this new exclusive, we are happy to further strengthen our partnership with Flipkart who is best suited to reach this type of TG."
Commenting on this partnership, Anil Goteti, VP – Business, Flipkart said, "4G smartphone adoption has increased tremendously in India in the last one year. The shift to 4G smartphones has expanded the market for phone manufacturers in the country. We are happy to announce the exclusive launch of Micromax Canvas Evok on our platform. Packed with powerful and rich features, this new offering from Micromax will cater to smartphone requirements of young professionals. We look forward to continuing this partnership with Micromax which will offer our customers access to best mobile technology products."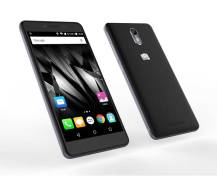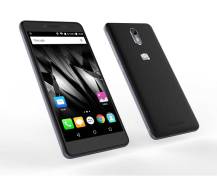 Performance Powerhouse
Under the hood of the stylish hardware and design, the smartphone houses the latest Qualcomm® Snapdragon™ 415 1.4 GHz Octa Core processor coupled with a powerful 3GB LPDDR3 RAM offering seamless multitasking for the 'Do it all' generation. With an Adreno 405 GPU for graphics, pixels are transformed dynamically to screen at reduced power consumption levels and faster speeds; 3D games on smartphone become a thing of the present now with the new smartphone which is powered through the day with 3000mAh battery. Empowering users with 4G LTE connectivity, the Canvas Evok enables consumers to experience internet connectivity and speed like never before!
Big Screen with dynamic colour representation
Exemplifying excellent graphic quality, the device is equipped with a 5.5-inch HD display with 1280×720 resolution offering dynamic contrast and color vibrancy. With Corning Gorilla Glass 3, the screen has 267 ppi and is a visual banquet with 16M colors splashed across the exquisite display breathing life into graphics. It further improves sunlight readability drastically at the same time utilizing battery power judiciously.
Camera – Rich picture quality with improved low-light imaging
Capture rich photographs in low light as well with 13MP AF rear camera featuring 5P Largan Lens for enhanced performance in low light conditions. The larger aperture means the camera can capture more detail and light translating to stunning mobile photography. The sensor area of 1.12um reduces noise in an image and captures low-light pictures expertly. With wide angle lens for front camera the new smartphone takes the selfie game to a whole new level for selfie aficionados. The consumers can keep their precious memories safe and enjoy on-the-go access to files, music and pictures with 16GB ROM.
Designed with great aesthetic precision
Crafted aesthetically with great finesse the smartphone comes with smooth carbon fiber back panel ensuring that the device looks nothing less than a masterpiece. Corning® Gorilla Glass 3 along with rounded edges are added to the 2.5D front panel giving a glass-like feel to the smartphone. The Canvas Evok is chamfered at the middle frame for a better grip, which gives it a thinner and layered appearance.
The new Canvas Evok smartphone is perfectly priced at Rs.8,499/-, and will be available in black colour on Flipkart.