Submitted a Memorandum to Prime Minister Modi
Facing the dire financial crisis, milk producers of India under the banner of All India Progressive Dairy Farmers Association (AIPDFA) staged a huge protest at Jantar-Mantar on 31st July 2018 and submitted a memorandum to the Prime Minister Narender Modi. Hundreds of dairy farmers gathered at Jantar-Mantar to participate in the protest.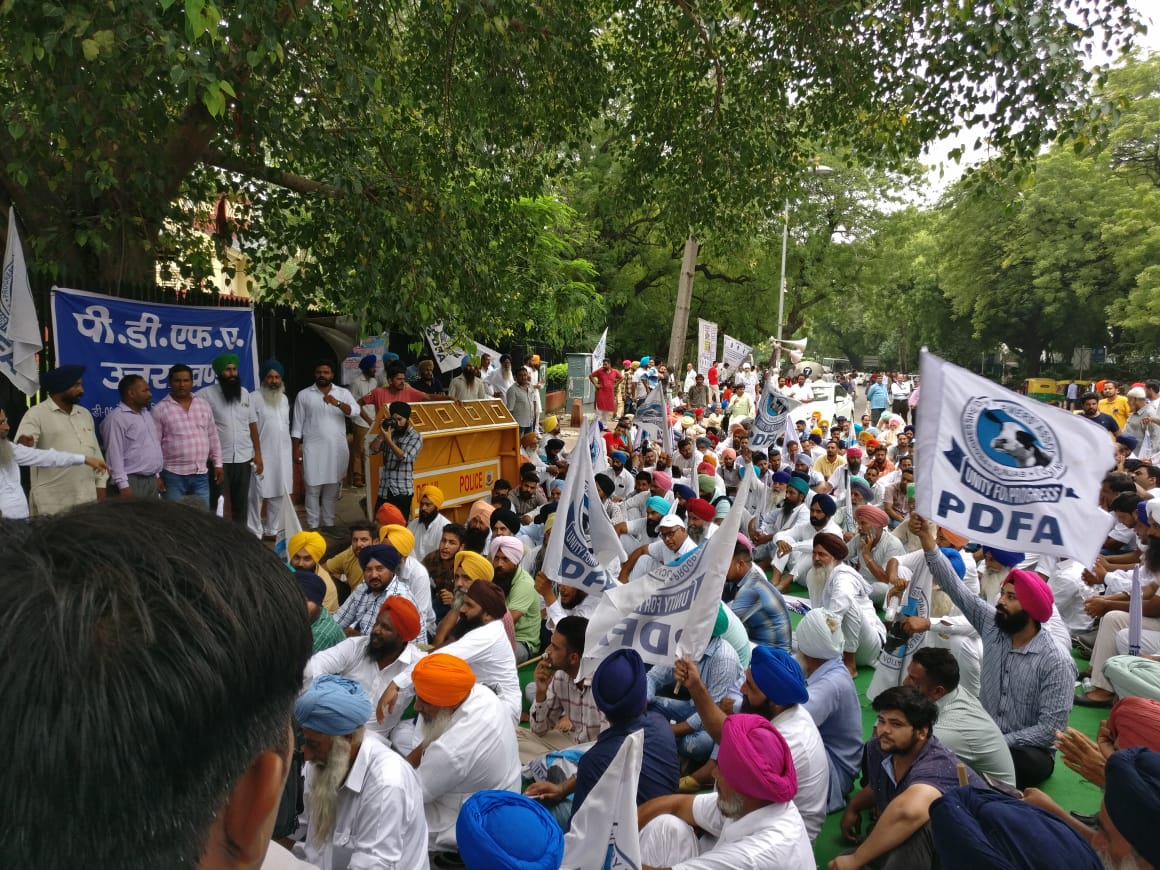 A memorandum submitted to the Prime-Minister listed the suggestions to solve the prevailing crisis and urged the PM to take the remedial steps immediately. While Addressing the gathering S. Daljit Singh Sadarpur, President, Progressive Dairy Farmers Association, said, "Modi government has promised to double the agriculture income till 2022 and the central government has announced the hike in MSPs for various crops, but it has completely ignored the dairy farmers who contribute 26% in total agriculture GDP of the country. Many agriculture-farmers have adopted dairy farming as an auxiliary business to compensate losses in the crops, while many others are totally dependent on dairy farming. Dairy farming is a cash business which runs the kitchens of rural families on a daily basis."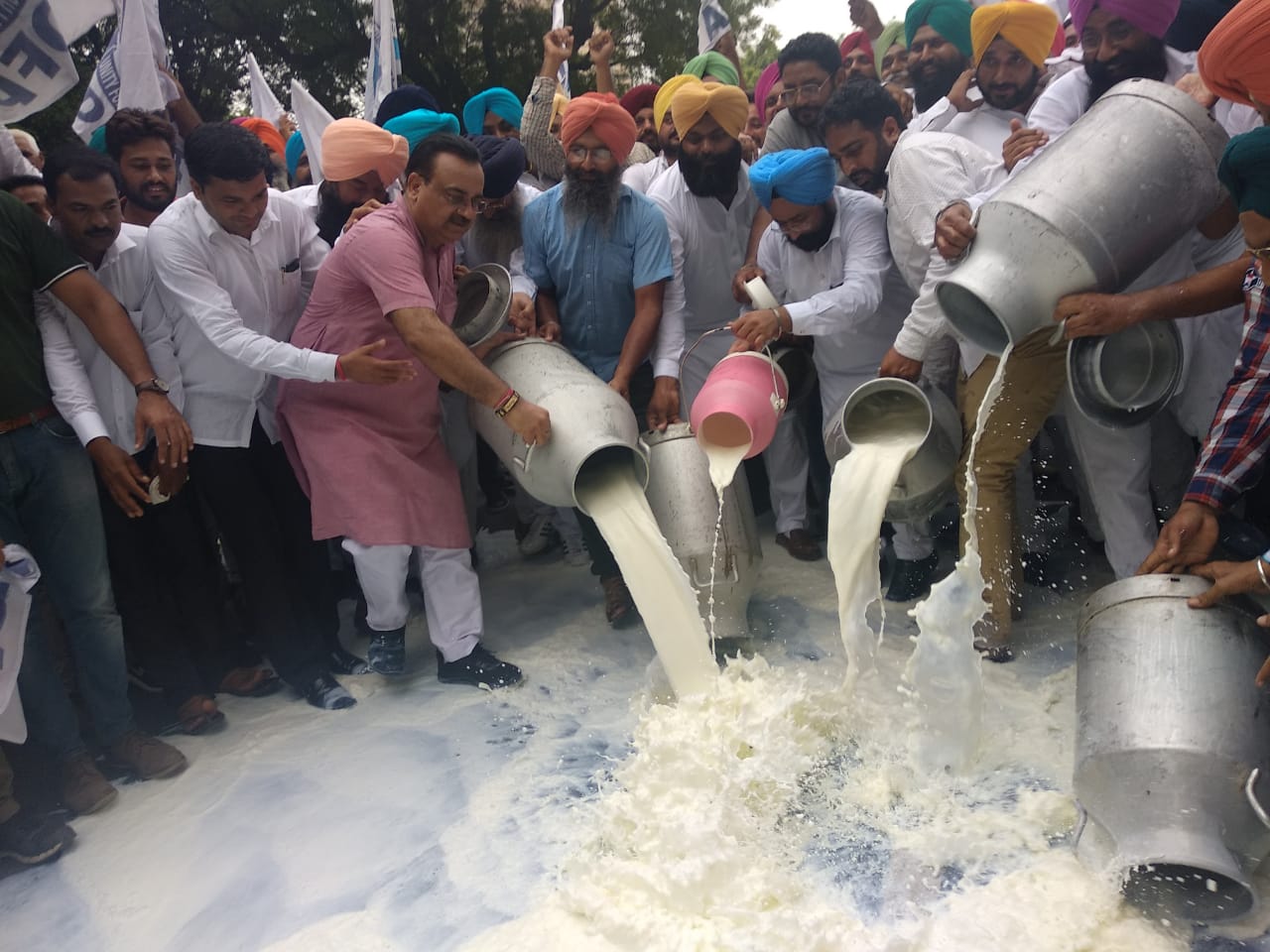 He said that since last year milk purchase prices have declined as low as 50% less than the production cost of milk. If this crisis is not solved immediately, then the milk producers entirely dependent on dairy farming will be completely vanished and the farmers' crises will also deepen. Further, the country can face a huge shortage of milk in the coming season due to the consequences of this crisis. He urged the PM to act upon the suggestions and save the dairy farming business to keep running the kitchens of rural India.
The minimum purchase price for cow milk must be fixed Rs. 30 per kg and  buffalo milk Rs. 50 per kg and central government should give Rs 5 to 7 as a bonus to milk producers. He said that 3 Lac metric tons of condensed milk powder is stocked in the various warehouses of the country and central government has announced just 10% export subsidy on this, which is too less to break the deadlock, it must be at least 50%. Along with that exemption of GST for all the milk products and zero import duty on farm machinery and tools is also demanded. He also urged the PM to extend the financial support to state governments to solve this crisis.
He said that this protest is just the beginning if the demands are not met within the appropriate time frame AIPDFA will start a nationwide protest from the capital city.