Mithya Season 2 On ZEE5: Cast | Episodes | Release Date: Mithya is one of the most loved shows on the Zee5 platform. The execution and the performances make the series a super hit.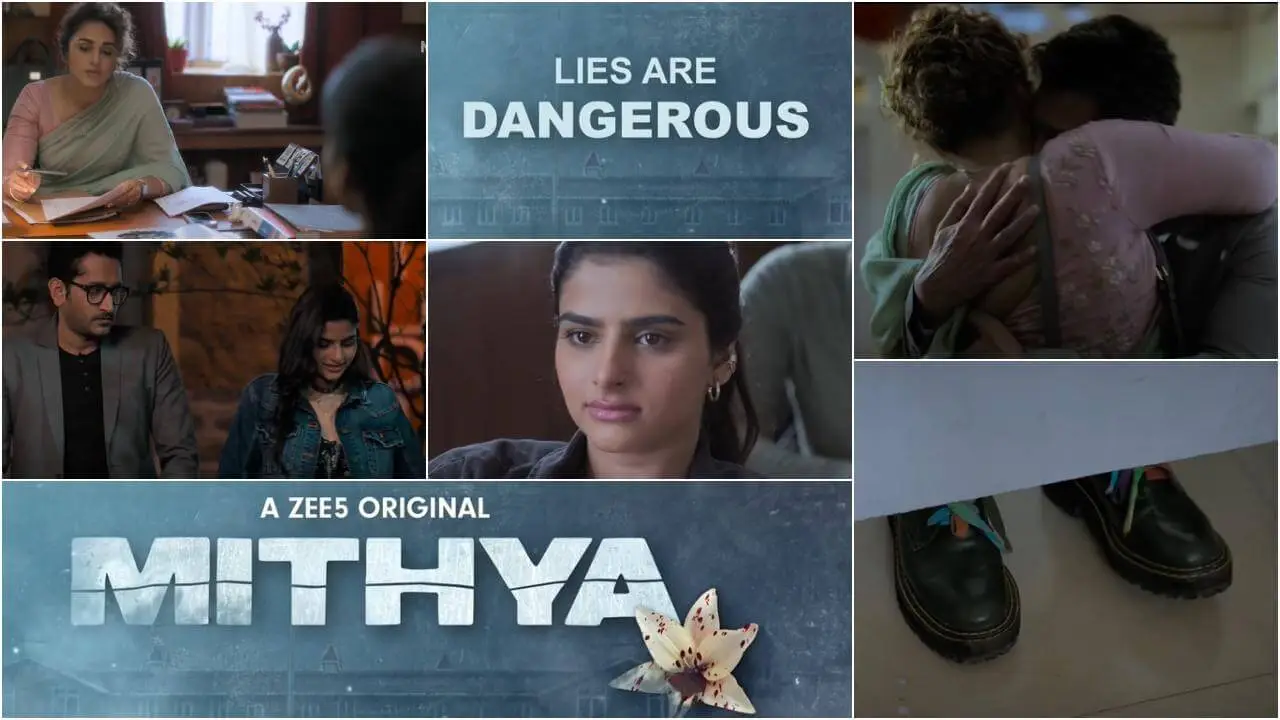 The lead roles were played by Huma Qureshi and Avantika Dasani. This show is directed by Rohan Sippy, and it was bankrolled by Applause Entertainment and Rose Audio Visual Production. By the way, Mithya Season 2 is on its way.
Darjeeling is the place where this story is happening. This is a game of differences in human perception, lu*t, and secrets. How vengeance scatters human lives is the thread of the story.
Mithya Season 2 Full Details
Mithya Season 2 On ZEE5 Cast
Huma Qureshi
Avantika Dasani
Parambrata Chattopadhyay
K.C Shankar
Krishna Singh Bisht
Avantika Akerkar
Naina Sareen
Indraneil Sengupta
Samir Soni
Charu Shankar
Swagata Das
Rushad Rana
Ujaini Mukherjee
Tamanna Bhutoria
Story Of Mithya Season 2
A Hindi literature professor targets a student for witnessing her dark secret. But the student comes from an influential family, and she would go to any extent for revenge. What will happen between these two ladies? watch this thriller on Zee5.
Let's see whether it is a continuation of the previous story or a completely fresh story.
How To Watch Mithya On Zee5?
Download and install the Zee5 app or visit the official website from your browser.
Sign up with your details and subscribe to a plan.
Use the search option to get the Mithya season 2, and from the search results, you can select the show.
Done. You can watch the show now.
Mithya Season 2 On ZEE5 Trailer
Mithya Season 2 On ZEE5 Release Date
It is expected to be streamed in the month of July 2023.