MOHOGS brought docs at one platform to combat Maternity Deaths : In an order to bring down the number of maternity deaths in region, Mohali Obstetric Gynaecological Society (MOHOGS) along with Federation of obstetric and gynaecological Societies of India (FOGSI) held up a Conference "Infertility and Adbhut Matrutva".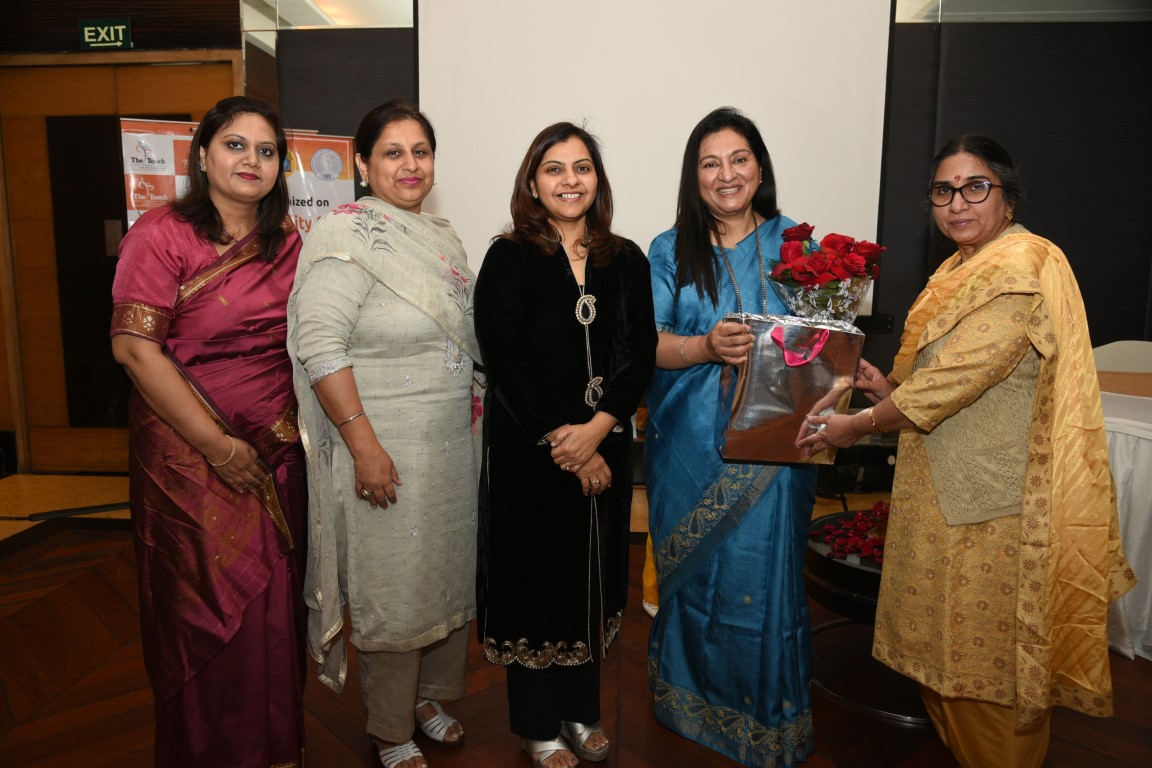 In this endeavour more than 200 Gynaecologists from Public and Private Hospital are participating from all North India including doctors from Chandigarh PGIMER, GMSH 16, GMCH 32, Mohali, Panchkula, Shimla, Patiala, Jalandhar, Ludhiana, Ambala, Rajpura, Baddi ,Amritsar etc.
While sharing the information Dr Preeti Jindal, Vice President, MOHOGS, said that there is keynote information that is going to be disseminated amongst doctors. Death of mother during pregnancy or childbirth is the major concern. India's maternal mortality rate (MMR) i.e number of maternal deaths per 100000 live births is 130(2014-16) as per census and Government aim is to decrease it to 70 by 2030.
We can only reduce it if women care is taken right from conception of baby. Here, especially in Punjab and Haryana females are not subject of having proper upbringing in teenage; i.e. stressing on her Education, nutrition & health, marrying her at right age (not very early).
Leading doctors of tricity along with doctors of Jalandhar, Ludhiana, Bathinda, Kurukshetra, Baddi,  Ambala etc discussed the latest management of post delivery infection, recurrent pregnancy loss, liver disease in pregnancy, prevention of bleeding in childbirth etc.
Dr Jaideep Malhotra President FOGSI explains that post partum sepsis is the biggest killer of mother. Once a female is pregnant proper antenatal checkups, balanced diet, supervised deliveries etc all go long way to prevent maternal deaths.  Good exercise, guidance, reduction of fear of childbirth also will decrease caesarean delivery rate and increase vaginal delivery.
Dr Preeti jindal also presented her book "'My Lil Pregnancy companion'", to president FOGSI Dr Jaideep Malhotra which she has written for all pregnant ladies to help them understand pregnancy and delivery and prepare them for motherhood. Concerning further Dr Malhotra says that still many women are neglected nutritionally and health wise in pregnancy her in North India.
Dr Jindal  emphasied that such big meetings are important to keep Gynaecologists updated about recent developments and to bring them closer for proper evidence based care of women. "Adbhut matrutva" initiative was launched on 19 Jan 2018 by present FOGSI president Dr Jaideep Malhotra recommends counselling, Ante Natal Check up visits, Post natal Check up visits to help in safe delivery campaign and this meeting was to strengthen the concept of lowering down the Maternity Deaths.