On the account of World Sight Day, more than 500 persons experienced "life without vision" at the 'Blind Walk', which was held to raise awareness about the problems faced by persons with visual impairment. Those are born with the gift of vision were blindfolded during the walk and were led by 50 visually impaired students from school for Blind, Sector 26. The walk was organized by Chandigarh-based Dialogue Highway Trust in collaboration with Banglore based, the Project Vision at Plaza, Sector-17 on Thursday evening. Punjab's cabinet minister, Navjot Singh Sidhu flagged-off the walk and also walked along with the aspirants.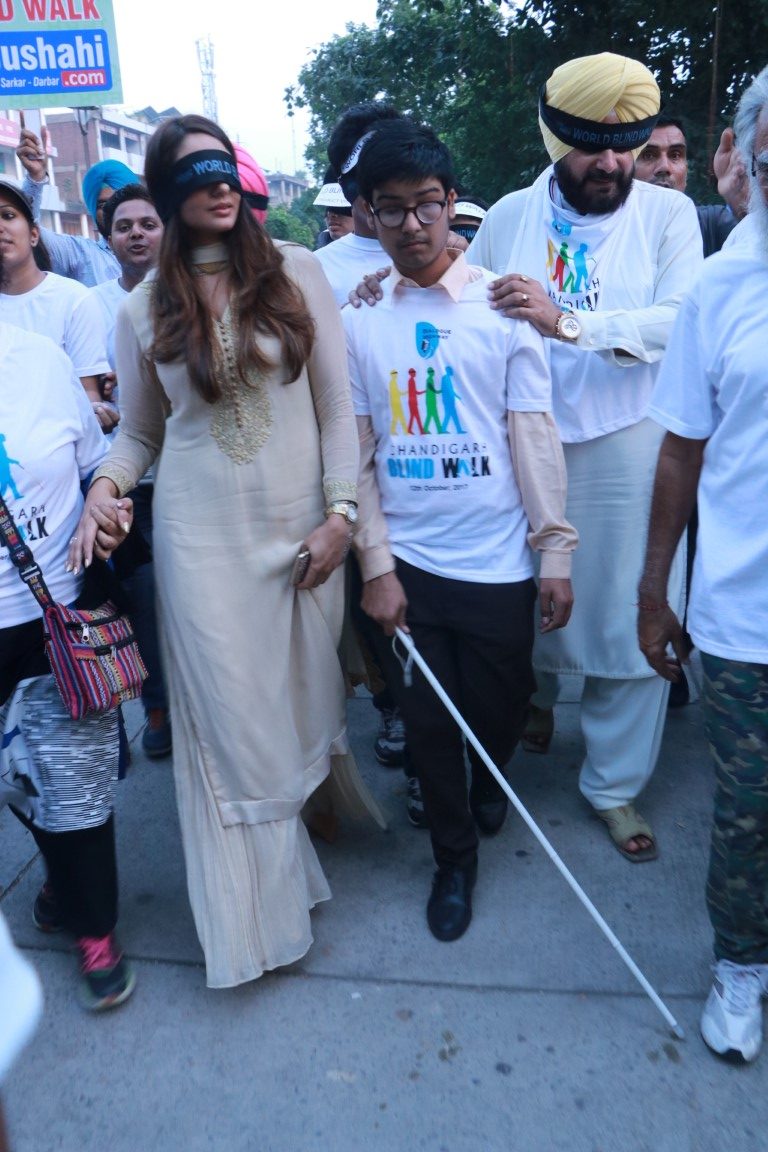 While appreciating the efforts of the Dialogue Highway, Navjot Sidhu said, "I am quite happy to be a part of this unique initiative which keeps the humanity alive. I am of the opinion that visually impaired people do not need sympathy. They need to be respected and given equal rights. I announce to grant Rs 5 lakh to the Trust which has been doing great work and we will give this grant every year till I stay in the ministry".
The walk witnessed the participation from volunteers, social activists, doctors, students from the local schools and colleges. Prominent among who joined the walk included the state President of BJP, Chandigarh, Sanjay Tandon, PGI Director, Jagat Ram, Punjabi actress, Japji Khaira, Punjabi Singer Pammi Bhai, Hardeep Gill and Gurkirpal Surapuri.  The BJP Chief, Sanjay Tandon gave away  the prizes to the organizations who are working for the welfare of visually impaired people.
Dialogue Highway's Managing trustee and well known food policies analyst,  Devinder Sharma informed, "Figures show that there are 4 cr visually impaired people across the globe while the tally stands at 1.5 cr in India. As per Census 2011, there are 2852 visually impaired persons in Chandigarh. Millions of people have joined hands in spreading the awareness across the world by carrying out blind walks at different places across the globe. Such initiatives will go a long way".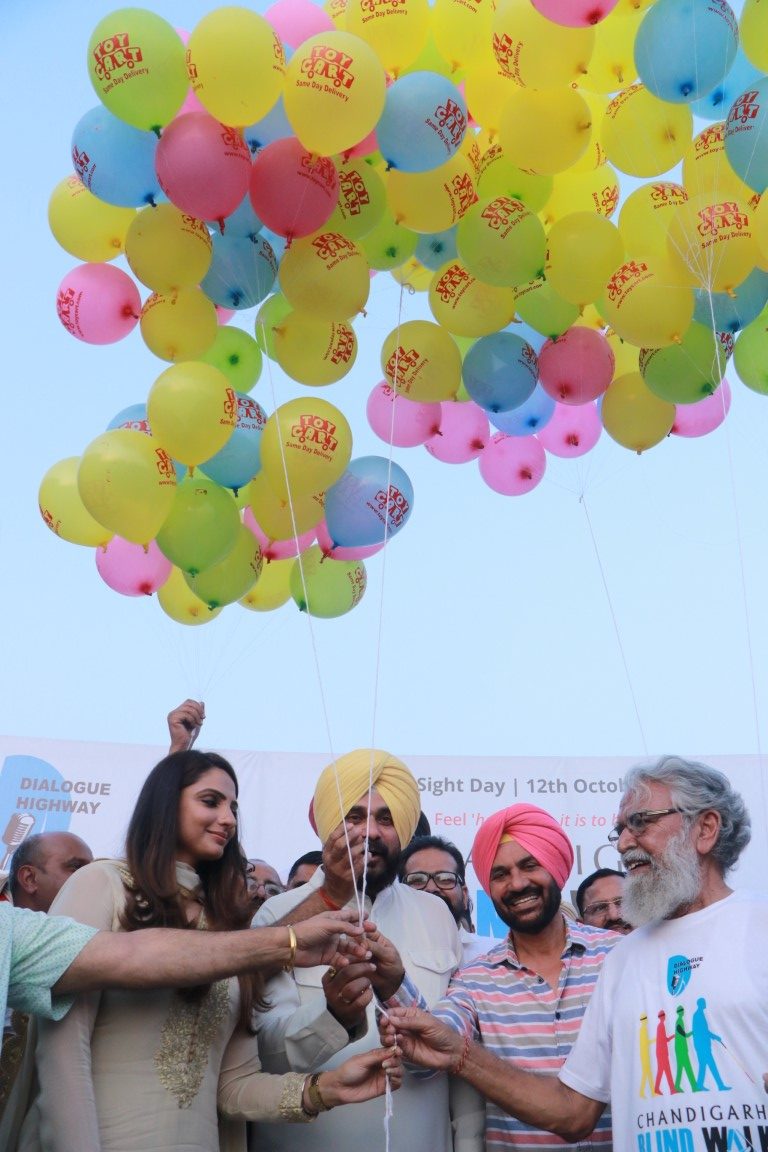 On the spot there were counters where people could pledge to donate their eyes and body organs. There were motivators who impressed upon the need to donate their eyes. The walk ended with various persons taking a pledge to donate their eyes and body organs after their death.