Mothalum Kaadhalum Serial Today Episode Online (2023): Star Vijay TV | Cast | Promo: Mothalum Kaadhalum is the latest Tamil serial that airs on Star Vijay TV. Directed by Suresh Shanmugam, the serial features Sameer and Ashwathy Ash in the lead role.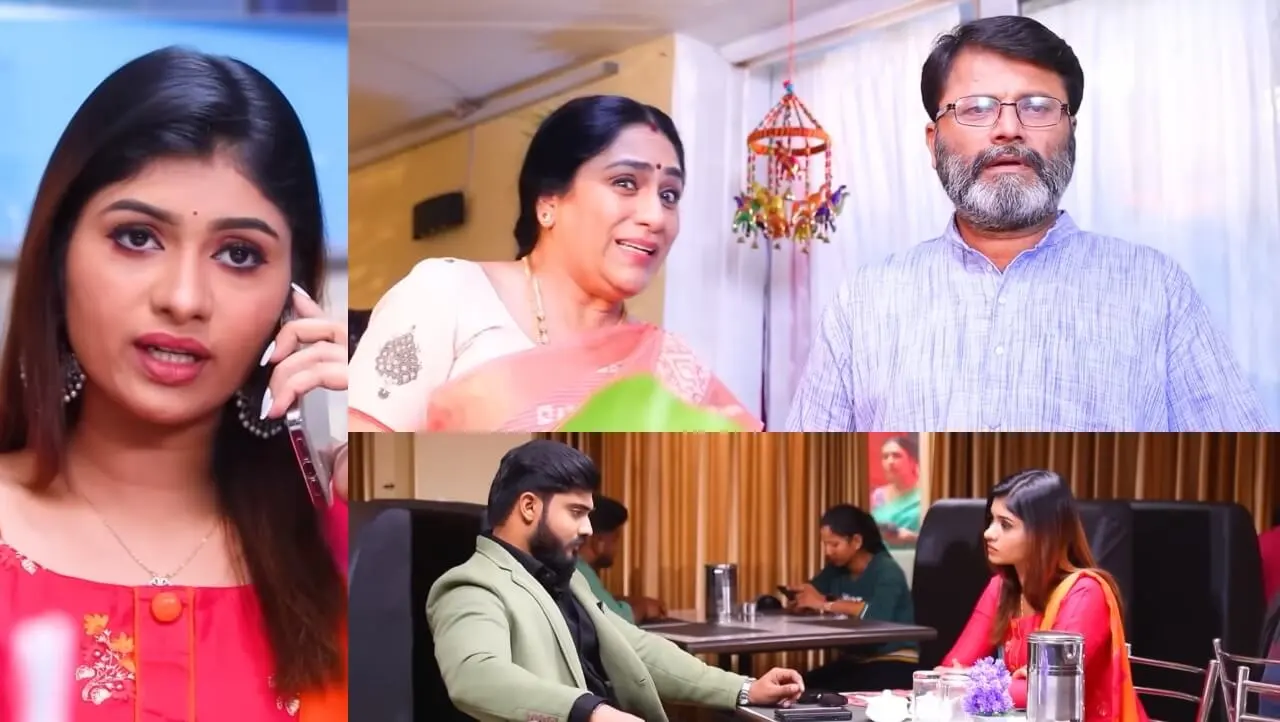 The serial is going to start on 24th April 2023. It will be aired on weekdays (Monday to Friday) at 6.30 PM. The serial "Vikram Vedhavin Kadhal Kadhai" was bankrolled by Venus Infotainment Production.
Mothalum Kaadhalum Serial Cast
Sameer
Ashwathy Ash
Nalini
Janani Ashok Kumar
Ramya Ramakrishna
Narasimha Raju
Uma Padmanabhan
Mothalum Kaadhalum Serial Episodes Online
You can watch all the latest episodes of the Mothalum Kaadhalum serial online on Disney+ Hostar. The serial will be premiered on Hotstar before its airing on TV. Subscribe to Hotstar Premium and enjoy watching the serial before it telecasts.
Today's Episode of Modhalum Kaadhalum [8 May 2023]
Mothalum Kaadhalum S1 E11 – Vedha Compels Vikram
Vikram mistook Vedha for trespassing and stops her, a nurse tells Vikram that Vedha is the doctor. Vedha treats Tanvi and instructs his father to take care of the latter. In-home, Gajalakshmi is shocked to find his son and granddaughter are missing, she and others search for the father and daughter.
Mothalum Kaadhalum Serial Timing
The Mothalum Kaadhalum serial will be aired every Monday to Saturday from 6.30 PM to 7.00 PM on Star Vijay TV.
Mothalum Kaadhalum Serial Promo
Watch the latest promo of Vijay TV Vikram Vedha Mothalum Kaadhalum Serial 2023
Mothalum Kaadhalum Serial Full Details
Here are the full details of Mothalum Kaadhalum Vikram Vedha serial 2023,
Serial Name: Mothalum Kaadhalum
Genre: Family Drama
Online Streaming Platform: Disney+ Hotstar
Original Network: Star Vijay TV
Timings: 06:30 PM
Running Time: 24 minutes (approx.)
Release Date: 24 April 2023