newznew (Chandigarh) : Dance Pe Chance & Kushan Productions joined forces to promote fresh talent and showcase the rich culture of Punjab – the elegant attire 'Patiala Salwar Kameez and Kurta Pajama'. With the idea to encourage Punjabiyat and bring back bold and varied scintillating colors of Punjab, Mr. & Miss 2017 proved to be a perfect platform to connect to roots and bring back hope and love in the society.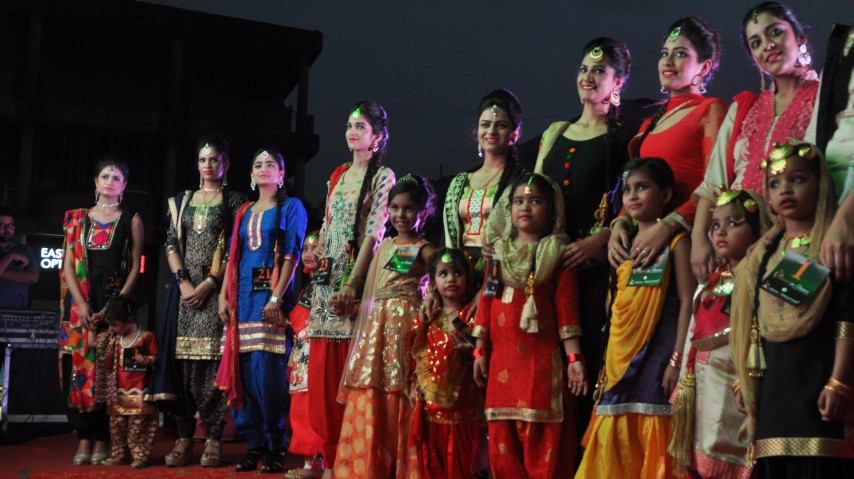 For the first time ever, the show was hosted by young brigade aging from 5years to 12 years. There were also young contestants aging from 3 to 15 years who participated to walk the ramp and did so very graciously. It was a new platform developed by Kushan Productions from these young guns to showcase their abilities giving them confidence through extracurricular to develop their personalities.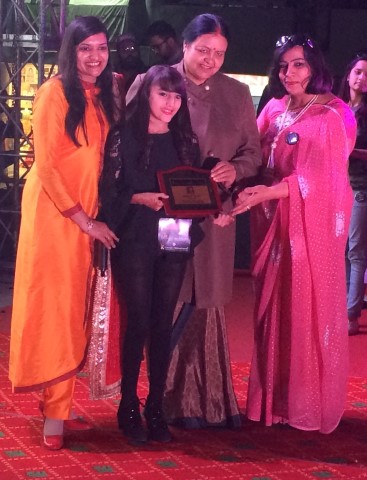 The show was judged by singer & actor – SINGH Paramveer, Opinder Aman Gill –MC, Phase 11, Mohali, Dweep Raj Kochhar, Deb Ayan – Mr Elegant 2016, Mohinder Kaur Kataria – Traffic Marshal Chandigarh, Jaggi –Model, Dipesh from MTV Love School, Simran Dhiman- Miss Himachal.
The event was honoured with the presence of dignitaries like Osheen Brar, Tanvi Nagi-Actress singer, Aman Hundal model and actress, Jaggi Kharaud, Model and Actor, Rudra Singh, Inder Chahal, Mohit Chaudhary, Charandeep Singh – Singer & Director of Global Punjab Channel, Suman Arora – President of NGO Prerna Sahayeta Society,  Kulbir Kaur Dhami – NGO Gur Aasra, Monika-  Sales & Marketing Head of Dr. Batra's, Jaggi Jagwal – Writer, Composer, Singer.
Speaking on the occasion, Jagdeep Kaur, Owner Chance Pe Dance said, "The event was organised keeping in mind the culture of Punjab. I reckon that a young girl or a young lad looks at their best cladded in Punjabi attire. The clothes, the colours, the threads of emotions are what the culture of Punjab is all about. This was also an endeavour to bring awareness about stigma like girl teasing, stopping violation against women, saving the girl child, awareness abot the hazards of drinking et al. Hence, we collaborated with NGOs like Prerna Sahayeta Society and GRM (Girls Rise for Mohali). I am thrilled for the success of the show and I take this opportunity to congratulate the winners."
The show was sponsored by NGOs partners Prerna Sahayeta Society and GRM (Girls Rise for Mohali), Immigration Partner-  WWICS, Health Partner – Dr.Batra', Beauty Partner – LOOKS 'Sector 17', designer collection by Kreative Fashionista & Star Award Night by Exotic Models