NewZNew (Jalandhar) : MUrgency Inc, today launched the MUrgency app in Jalandhar. MUrgency is a mobile app that connects people in need of medical help with credentialed doctors, nurses, EMTs and paramedics, nearest to them.
"We are very excited to launch the MUrgency app in Jalandhar. MUrgency is an app that will get you help from the nearest Doctor, Nurse, Hospital or Clinic. Faster emergency help could save a life. If you are young, download the app on your parents' phones and show them how to use it. If you are a parent, save this app on your home screen and teach your kids how to use it. We want every resident of Jalandhar to be able to get emergency help in minutes" – Sweta Mangal, Director, MUrgency Inc.
MUrgency has signed up 1100+ responders and 100 leading hospitals including Mayo Healthcare, Max Healthcare, Fortis Healthcare, Healing Touch Hospital and more across Jalandhar, Amritsar, Chandigarh, Panchkula, and Mohali. The hospitals have enrolled their on-duty medical staff on the MUrgency Network making their emergency room team available to help in medical emergencies near their location.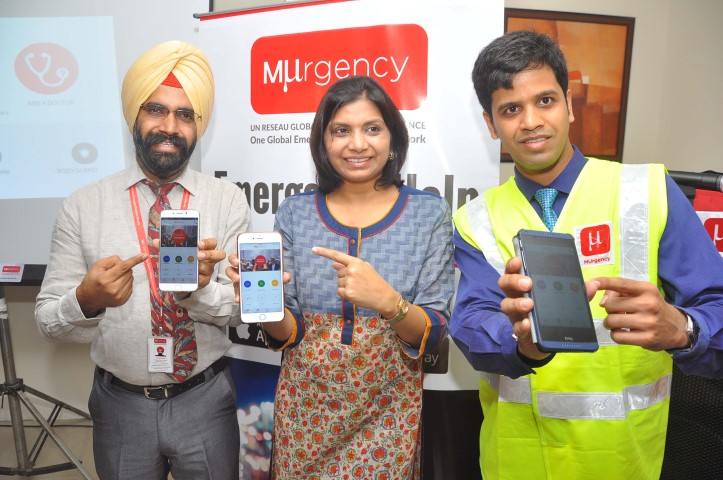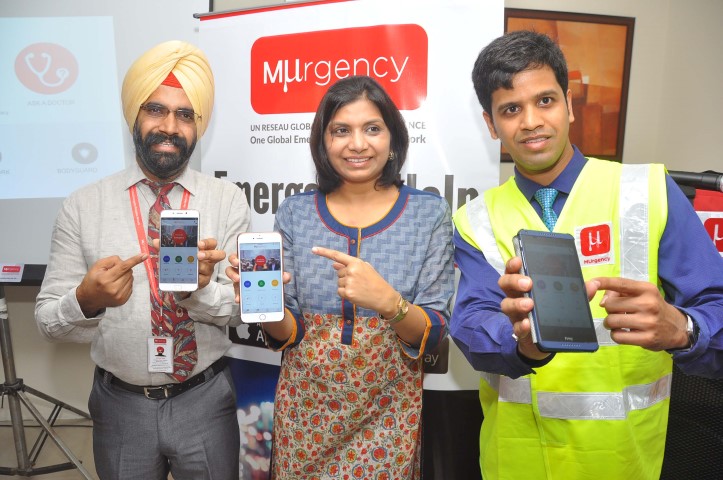 All medical professionals on the Murgency Network undergo training in First Aid and CPR, conducted by LIHS, an authorised training center of the American Heart Association.
"We are very excited about this association with MUrgency. It is a wonderful initiative, and will help transform emergency response in India." Mr. Anupam Jindal, Mayo Healthcare.
Recently, MUrgency raised funds from Ratan Tata and Infosys co-founders Kris Gopalakrishnan and SD Shibulal. It was named the Winner of the Health and Wearable Technologies category in the 2016 SXSW Accelerator pitch competition and was chosen as the 'Start-up of The Year' at the prestigious Start-up Grind 2016 conference held at Silicon Valley in California.
"Our vision is to build One Global Emergency Response Network that is accessible to anyone, anywhere, anytime, with one tap on a mobile phone, across the world, by 2020" Shaffi Mather, CEO and Founder, MUrgency
The app has many other features, including Virtual BodyGuard (feel safe while travelling alone), Nearby (find the nearest Hospital, ATM, Police Station and more), and Ask a Doctor. The MUrgency app has been over downloaded 9,000 times to date.The Ask a Doctor is the most popular feature on the app, today. App users can chat for Free with an MUrgency Network Doctor, and get a reply within 15 minutes, 24/7.