There is no dearth of talent in our country, but the need is to put this talent on the right track and in the right hands. And for this UK-based music production company is in action and brings  opportunity for the youth of Punjab.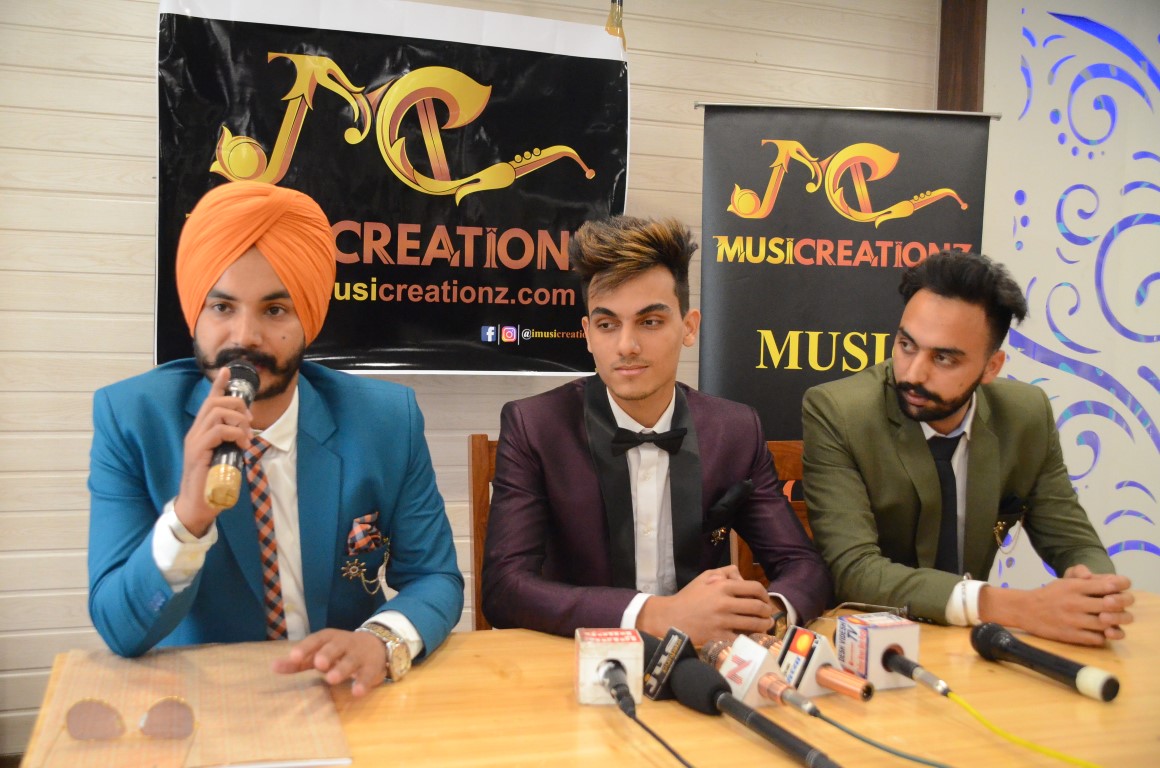 And the task begins with the launch of the Music Company's logo and poster of their debut track "Hope" By Very talented Singer Binnie Toor. A press meet was held in Chandigarh on Saturday in the august presence of CEO of MusiCreationz Mr Amardish Singh Kahlon (Canada), Mr Karanbir Singh Bajwa (UK), General Manager Gurwinder Dalam & Director Sumeet Sarao(in uk), acclaimed winner of Rising Star Colors Bannet Dosanjh,Binnie Toor (Famous Punjabi Singer) Runbir(Punjabi Singer) Ankur Chaudhary (Video Director), Turban Beats (Music Director) Arpan Bawa (Music Director) Hina Bhullar (Costume Designer) at Press Club Chandigarh, Sector 27.
Also, another aim of the conference was to announce the Upcoming Punjabi feature film by the company for which all the fresh talent has been invited. The organisers also assured that anybody who joins them will be in safe hands and their potential will be utilised to the fullest.
"So, the idea is to give them the right platform where they can prove their potential.Director Sarao also sent his good wishes to the young talent of Punjab through message.
MusiCreationz create opportunities for all talented Singers,Writers,Music Director Video Directors and Actors. So the young talent can achieve their dreams