Naina, a wedding planner and interior designer  ventures with her company ' Mystique Eve' at Chandigarh ; promises to make city a cultural hub 
newznew (Chandigarh) : With a degree in interior design from NIFT and armed with an MBA, and with an experience of  two decades Naina Kukreja , ventured today in Chandigarh with her company ,' Mystique Eve', her brand-new event management company an edge over the others and an enterprise that promises to deliver nothing but the best, no matter what the event or occasion. From a theme party to a high-end wedding, a concert to an international conference, a fashion show to a business launch, Naina is equipped both creatively and logistically, to take care of every aspect of organizing the event, using the latest technology, best people in the industry and of course, her creative and management acumen. "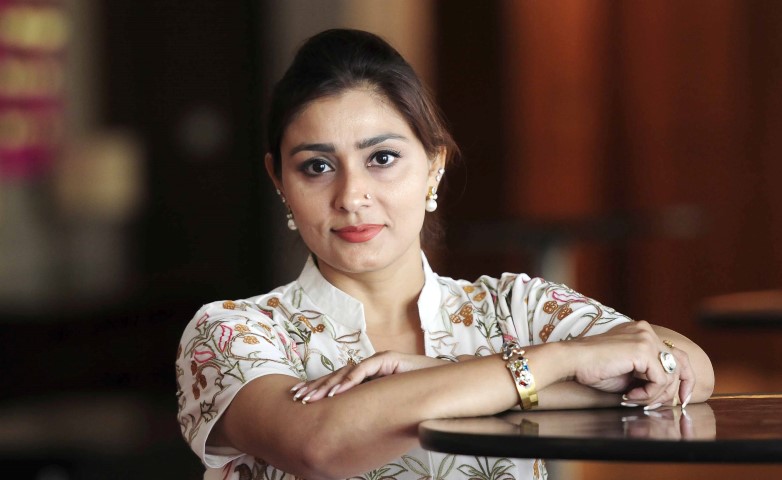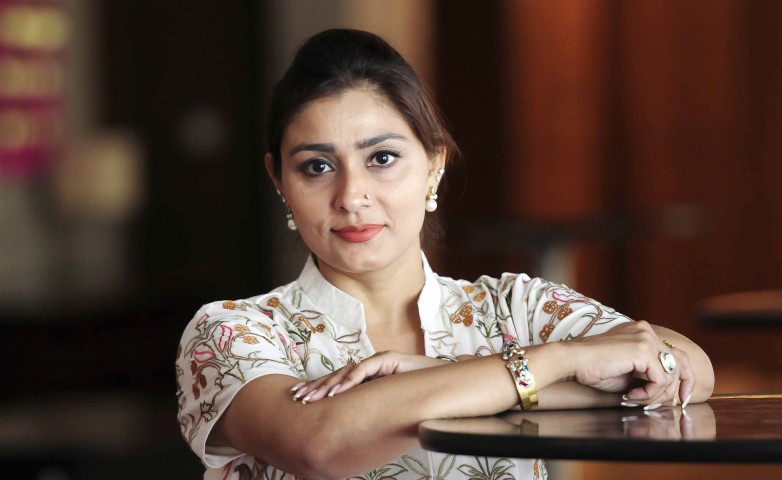 Creativity, customization and quality are the mantras that guide and drive entrepreneur and wedding planner Naina Kukreja. "When we at Mystique Eve step in to manage a wedding, we leave nothing to chance or to anyone else. Every minute detail of the event is taken care of by us, and we deliver every service at our client's doorstep. There are no compromises and short-cuts in our work or commitment. Every little thing counts, and is done from the heart," said Naina, at the launch of the operations of Mystique Eve in Chandigarh  at Hyatt today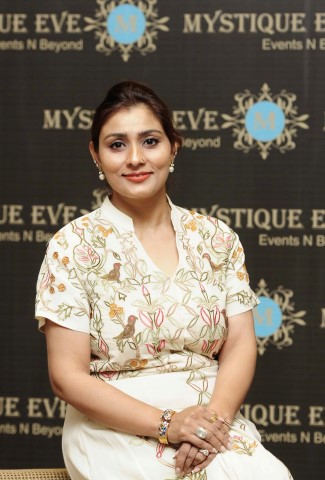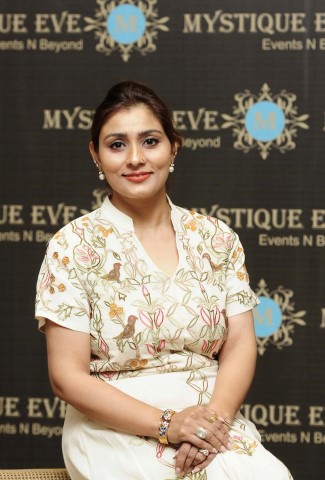 Weddings in this part of the country, acknowledges Naina who hails from Delhi , are an affair to remember, with every client demanding something unique and different from any other wedding. And this is an area that Naina has a host of ideas to offer, working according to the budget, theme, plans and needs of the client. "Some people want the works for a wedding, while others prefer a simpler affair. So we work together for the execution of the plan, and once that is finalised, I take over to create a dream and memorable wedding," says Naina.
"The lack of a professional event management company in Chandigarh, one that can offer end-to-end solutions for every occasion, at par with the best in the industry, and also go an extra mile to manage varied aspects of an event with style and deal with any unforeseen situation, has made Naina set up 'Mystique Eve'. "Like many other companies, we don't rent things from here and there to put up a show. Every element of an event is our responsibility, with our specialists taking care of each aspect personally."
Naina has been the director of her husband Mandeep Kukreja's successful logistics company, building it and taking it to new heights. "It has been a terrific experience and a great learning curve, but the creative side of me has ever been urging me to express myself and Mystique Eve is the ideal platform to display original ideas, best in design and themes, latest in technology, with no room for repetitions or cut and paste solutions. Every event, big or small will have my personal touch, as I am involved with every aspect of planning, design, execution, with a room for experimentation, working closely with my clients and understanding their needs and thought process. My company has its own inventory and staff, and every event is a chance to show our expertise," promises Naina.
The young go-getter also hopes to organize events with visual and performing artists, musicians, actors, exploring areas and infrastructure that can be developed into centres of cultural activities in the tricity. "At Mystique Eve, we dream big and are in sync with global trends in event management," sums up Naina.