Nathuniya Web Series Part 3 On Voovi: Watch All Episodes Online: The third part of the Nathuniya web series is directed by Parvez Alam. The series casts Rani Pari, Prachi Lengare, and Vinod Tripathi in the lead roles.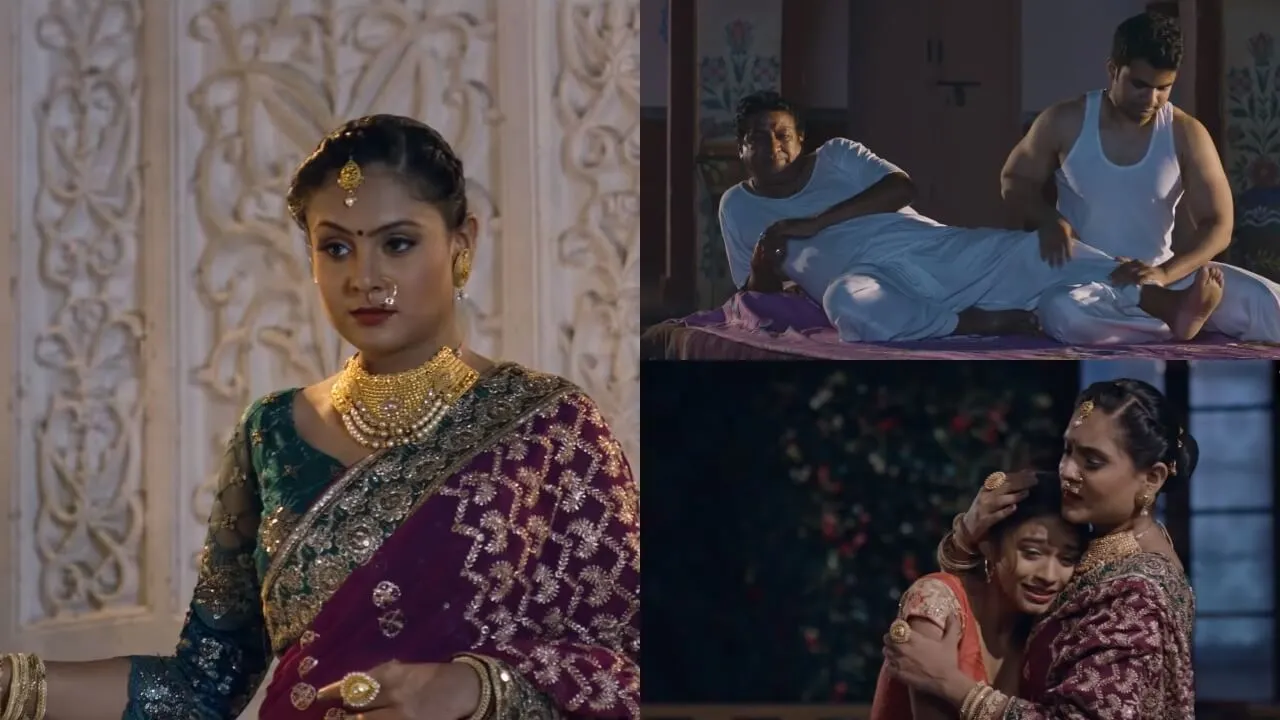 Nathuniya Part 3 is scheduled to be released on 17 November 2023. The series has five episodes and it is available only on the Voovi app.
Nathuniya Web Series Part 3 On Voovi Storyline
The story revolves around a ghost who wants to take revenge on a Julmi King. To do that, it enters into female bodies who were close to the king with the help of her haunted nose ring. The king escaped from the murder attempts several times but fate got to him and he was killed by the desperate soul.
Nathuniya Web Series Part 3 On Voovi Episodes
Check out the episode list of the Nathuniya Part 3 web series,
Nathuniya 3 Episode 8 – Another Failure
Nathuniya 3 Episode 9 – Revenge Continues
Nathuniya 3 Episode 10 – Lucky and Unlucky
Nathuniya 3 Episode 11 – Not So Hard
Nathuniya 3 Episode 12 – Death Comes
Nathuniya Web Series Part 3 On Voovi Cast
Here are the cast members of the Nathuniya 3 web series,
Rani Pari
Prachi Lengare
Vinod Tripathi
How To Watch Nathuniya 3 Web Series Online On Voovi
Visit the official website of Voovi or download the app on your mobile.
Log in with a username and password, or sign in if you are new.
Select a subscription plan (Rs. 389 – Gold for 1 Year), (Rs. 289 – Silver for 120 Days), (Rs. 149 – 1 Month Package for 30 Days), (Rs. 89 – Trial for 7 Days).
Complete the payment process.
Use the search icon to find the "Nathuniya 3" web series.
Select the series poster from the result and click the watch now button
Now, you can watch all the episodes of the Nathuniya web series online.
Nathuniya Web Series Details
Check out the complete details of the Nathuniya web series,
Title: Nathuniya
Season: 1
Part: 3
OTT Streaming Platform: Voovi App
Runtime: 25 – 30 Minutes (per episode)
Release Date: 17 November 2023
Language: Hindi, Tamil, Telugu, and Bengali