National Education Summit 2023 held at Amity University Punjab: Amity University Punjab, in collaboration with Prithvi Abhyudaya Educators Association-India (PAAI), hosted the National Education Summit 2023 at its campus in Mohali.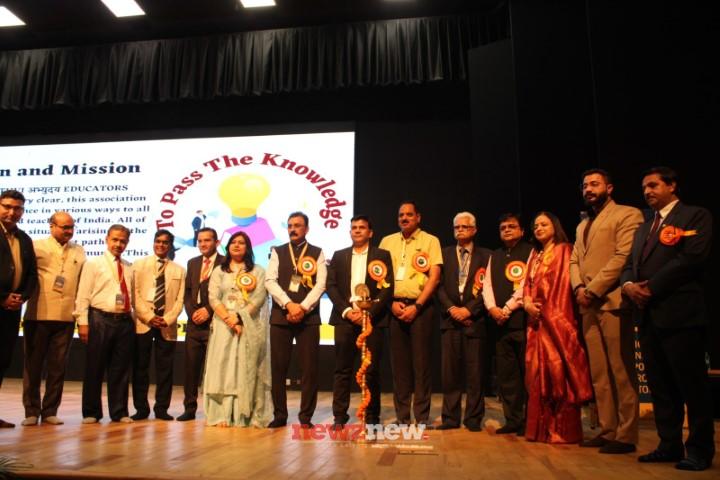 The theme of the summit was 'Vision of Higher Education Institutes(HEI's) and Universities in – Empowering Workshop for the Jobs of Tomorrow'.
Dr. R K Kohli, Vc Chancellor, Amity University, Punjab, said, "The National Education Summit 2023 served as an invaluable platform for educators to connect, share ideas, and deliberate on various aspects of education and its policies in India. It fostered collaboration and dialogue among leaders in the education sector, furthering the goal of enhancing the quality of education in the country."
The summit convened over 300 distinguished Vice-Chancellors, Principals, and Educators from renowned educational institutions across the nation. The highlight of the event was a special session dedicated to honoring the unwavering commitment of Vice-Chancellors, Principals, and Educators to the advancement of education in the country. This session featured Mr. Sahil Kapoor, Director of Business Development and Marketing and Mr. Sunil Saini, Senior Manager, Marketing of Amity University Punjab, and Dr. Harshvardhan, Founder and Chairman of PAAI, who felicitated these education champions for their remarkable contributions.
The summit also featured engaging panel discussions on a variety of topics, providing valuable insights and knowledge to the attendees. These discussions served to enlighten and sensitize the audience on critical issues in the field of education.
In conjunction with the summit, an impressive science exhibition was organized, providing an opportunity for students from schools to showcase their innovative science projects. The exhibition witnessed enthusiastic participation, and the top three projects were recognized and awarded for their exceptional contributions to the field of science.
Amity University Punjab and PAAI are committed to driving positive change in the education sector, and the National Education Summit 2023 was a testament to their dedication to nurturing the future leaders and thinkers of India.