National Silk Expo starts at Himachal Bhawan Chandigarh: The artisans from all over India of the Gramin Hastkala Vikas Samiti have come to Chandigarh to exhibit their ethnic weaves and traditional pure silk & cotton products in order to celebrate the festive season, with the theme, "National Silk Expo".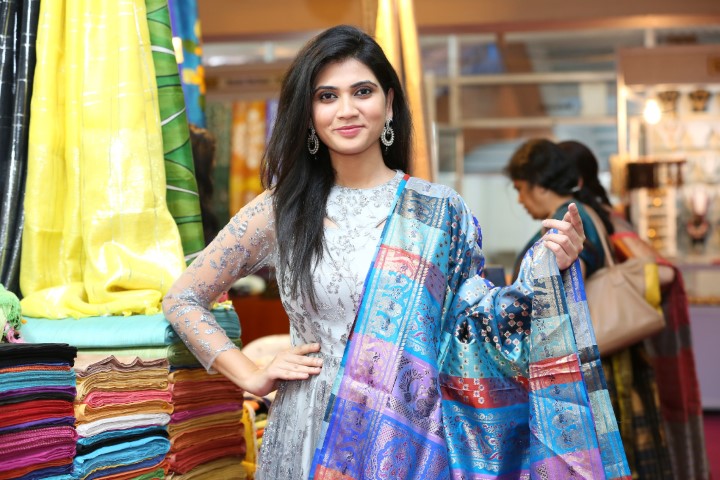 The Gramin Hastkala Vikas Samiti founded by a group of artisans, designers, social activists, academicians and environmentalists, attempts to promote exquisite traditional skills and creations of the weavers and encouraging them to be contemporary and economically relevant.
So, if you want to enjoy this winter, then do visit "National Silk Expo" Exhibition & Sale that has become a shoppers' paradise at Himachal Bhawan, Chandigarh Sector – 28B. The exhibition cum sale is open from 10th Dec to 15th Dec 2021 from morning 11am to 8:30 pm.
When it comes to the choice of material, the best choice is pure cotton and silk.   Visitors can also get designer Contemporary and Traditional Saris , handlooms , exquisite wears, designer apparels, Jewellery and bridal wear, life style accessories much more across India. So, pick your choice from the myriad variety of options available this festive season. 
National Silk Expo, which is being organized at Himachal Bhawan, Chandigarh Sector – 28B , showcases some classy silks which are ideal for party wears. Here you will also find the wide range of Patola silk, Gajji silk saris and Uppada saris embellished with gold on display, as well as double-weave Ikkats and cottons with finely woven fabric knotted tightly and dyed to achieve a distinct design.
The sarees, odhnis (veils) and turbans of Rajasthan are a medley of brilliant colours. The expo lends you with an opportunity to buy magnificent silk sarees of bright colours with silver or gold zari works from the temple towns like Kancheepuram, Mulberry silk, Chanderi, patli pallu and kalamkari prints of Madhya Pradesh, Bhagalpuri Tussar, Kosa and Moonga silk, Assam's famous 'Muga tassar', traditional Kantha stitch, Matka silk, woven with 'resham pallu' called 'byloom' saris, from Bengal.
National Silk Expo offers a new experience for the women who are looking for the latest designs and new fashions. The tie and dye, Dabu, Batik, Kutch, Kasuti and Kashida are some of the finest varieties in prints and embroideries that one can choose from this kaleidoscopic panorama.
The exhibition cum sale also features a large variety of silk and cotton fabric products from different parts of the country to cater to the needs of men, women, as well as children. You can also choose from an exotic collection of sarees and dress material such as Lucknawi chikan work from Uttar Pradesh, Chanderi, Maheshwari and Batik print from Madhya Pradesh, along with Kantha, Baluchari, Tangail from West Bengal.