NAVKKAR JEWELLERS Showcases unique magnificently crafted International Diamond Jewellery 'Blennci': Navkkar Jewellers, since 1996 is recognized as the iconic brand for delivering the best in quality & premium ornaments, showcased the unique magnificently crafted International Diamond Jewellery 'Blennci' with a wide range of – earrings, rings, bracelets, Bangles and pendent sets at their exclusive showroom at SCO 19, Sector 34-C,Chandigarh .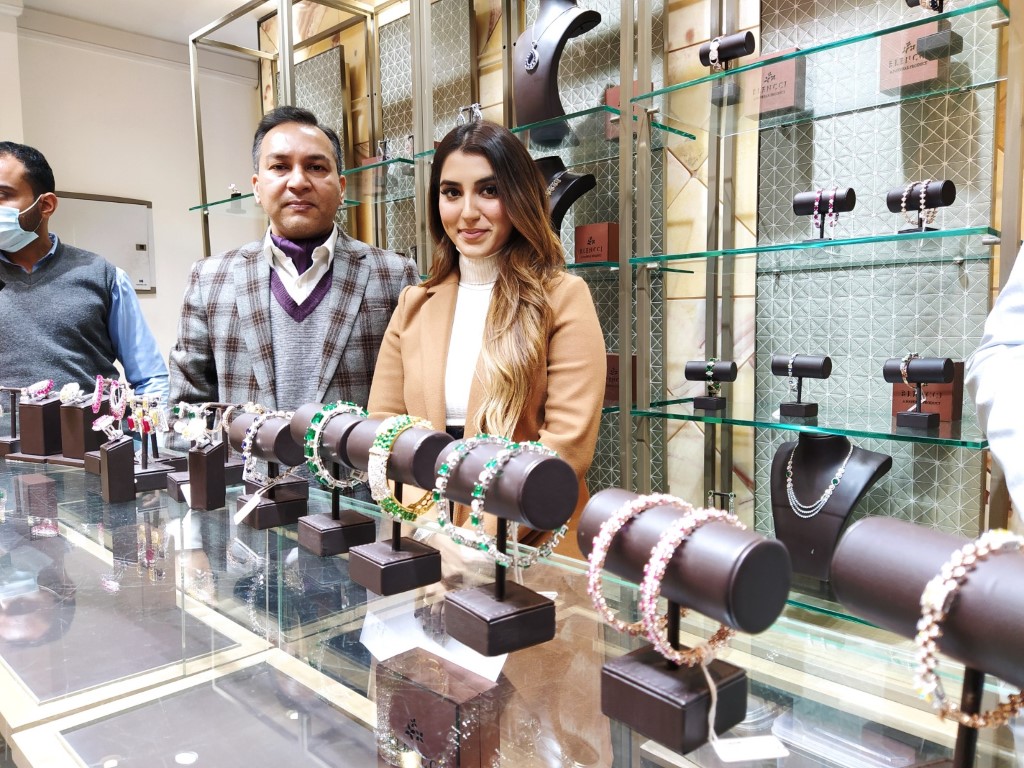 A glittering Girdle to the everlasting beauty "Blencci" is a rare collection of premium range of Diamond Jewellery in India. Navkkar Jewellers showcased their wide range of masterpieces- meticulously crafted to perfection with a stunning confluence of designs for the new age women. The collection embraces brilliantly sparkling ring starting from Rs. 35K is the greatest steal from the new collection of gems followed by the dazzling earrings sure to add an elegant touch to the everyday look.  Bangles and bracelets depicting picture-perfect blend of magnificent designs and placement of precious gems, jewellery imparts a feeling of royalty and eternal charm. Each piece of the jewellery is a reflection of the modish woman's outlook.
Commenting on the showcase of "Blennci ", Owner of Navkkar Jewellers Mr. Vivek Jain, said,   "Since 1996, we have been delivering the best in quality & premium customer service to all. We offer latest in trend & multi generational Jewellery, continuing our tide, we are delighted to showcase our finest collection – "Blencci". Glad to extend our gratitude to all our associates for making us the No.1 choice and the most trusted brand in Retail Jewellery Trade. Our entire collection is designed keeping in mind the insistence of today's woman. The ornaments are distinctive in their own way as they are crafted by retaining both quality and design." Rarity, strength, endurance are key attributes that "Blencci" embrace of and make it the perfect match for the young women of today.
"Vibrant She" India's first online hunt for the face of their international diamond jewellery brand "Blencci " was hosted by Navkkar Jewellers. In three category Miss Mannat Dutt honored with Chic face, Dr. Bhavna Rao-Gorgeous Face and Dr. Ravinder Kaur Bawa with Elegant face. The winner trio will get a chance to travel and stay from anywhere in India & professional Video and Photoshoot for the Jewellery Brand "Blencci". They will be under contract for 6 months for the brand face.
Maintaining their annual festival bonanza, there was a bumper lucky draw. Daljit Oberai announced as a winner of Hyundai Santro Car.