Neerja Bhanot Institute of Hospitality and Fashion launched  : The Neerja Bhanot Institute of Hospitality and Fashion was today launched in Chandigarh with the objective of providing Vocational Training to young aspirants desirous of making a career in the Aviation, Hospitality, Travel and other sectors.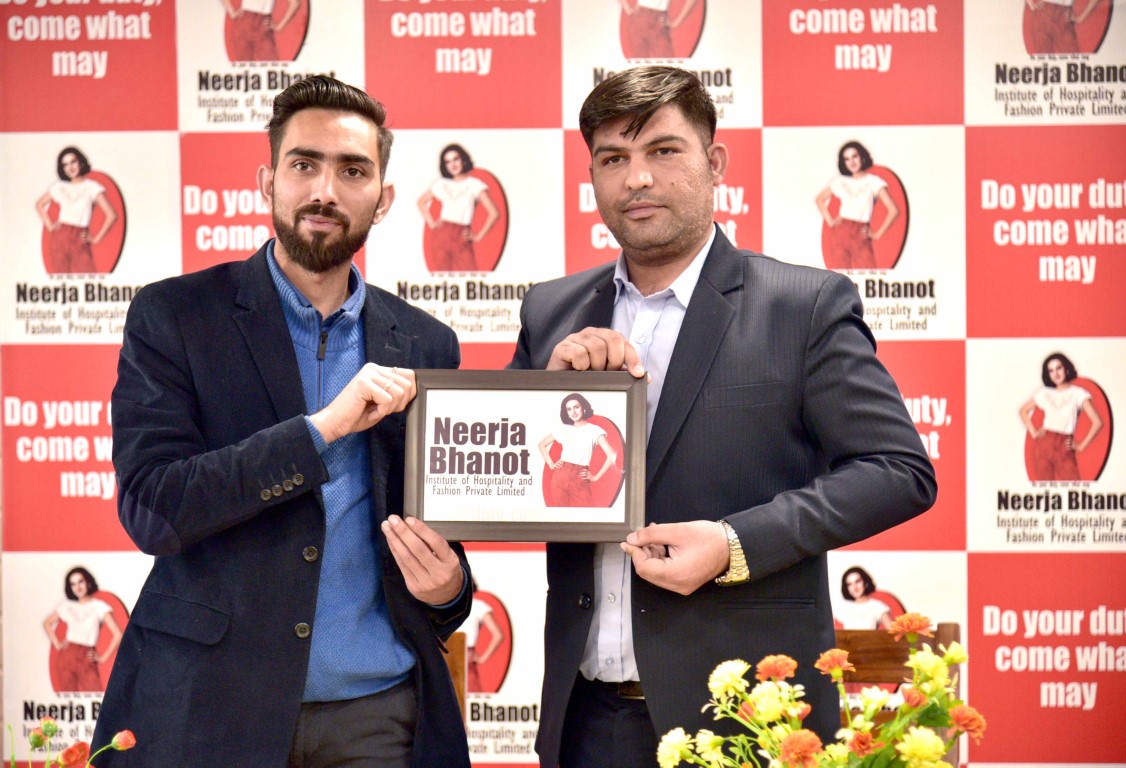 The Institute is a tribute to the fearless courage and devotion to duty of Ashok Chakra Awardee Neerja Bhanot – in 1986, the 23-year-old Pan Am flight attendant became an icon in the world of the Aviation Industry by giving up her own life while saving the lives of nearly 400 of her passengers. Neerja's family members, Neeraj Bhanot and Hari Bhanot, are associated with the Institute to ensure that the values, morals and ethics of Neerja Bhanot are maintained by it.
In a press conference here today, Reena Rana Chauhan, Managing Director, said, "The Neerja Bhanot Institute aims at providing world class professional training for the youth of the nation who have the vision, drive and ambition to make the most of the career options and available opportunities.  Backed by some of the most select, experienced and qualified staff and trainers, the Institute will ensure that the students are result-oriented and have a positive energy and frame of mind in whatever they set out to do and prove to be an asset for whichever company they work for. The Institute plans to have a nation-wide footprint in the coming years."
Neerja Bhanot Academy to train Cabin Crew in keeping with Neerja's grit
Neerja Bhanot was posthumously awarded the Ashok Chakra by the Indian Government and honored by the United States of America and Pakistan as well. Her unprecedented and almost unbelievable act of courage sprang from the unshakable values Neerja had learnt from her family, which have been adopted as the "Triple Code of Honor" by the Neerja Bhanot Institute in honor of her indelible memory. According to Neeraj Bhanot, "these are 'Do your duty come what may; Never compromise on your self-respect and fight injustice'. Imbibing these principles will immensely help the students in their personal as well their professional career and life," he added.
"This will also help students in the placement process," Reena Rana Chauhan pointed out. "Large companies would naturally prefer to employ students who come with mindset of dedication to duty and a high standard of values and ethics ingrained in them."
The Institute also announced the Neerja Bhanot Scholarships for deserving students hailing from a humble background. The Neerja Bhanot Scholarships selection process shall be conducted in the month of March-April of every year starting from this year. The eligible candidates of Neerja Bhanot Scholarship shall be declared in the month of April.