New Amsterdam Episode 4 Spoilers Review Release Date Time Revealedਛ One of the much-awaited and demanding series New Amsterdam is back with its brand new episode 4th of season 4. As the audience was eagerly waiting for the thrilling show's next episode emergence.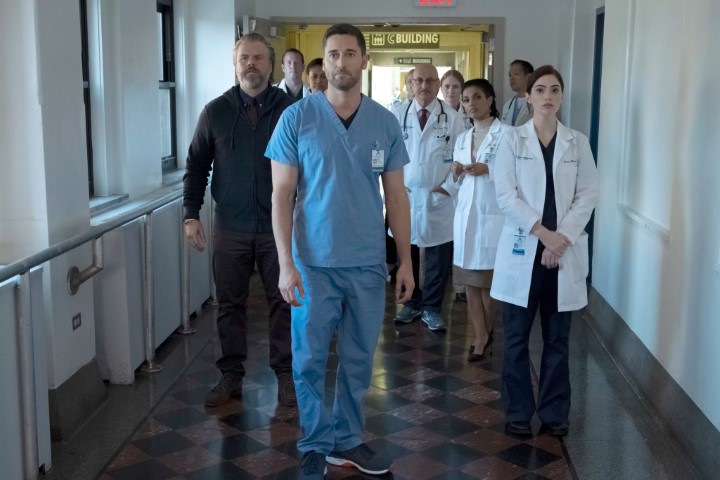 Now in episode 4 of season 4th, it will be seen that a brand new Medical Director will be take the charge of the hospital. And with that, she does not have a great past history with her. As of now, he believes that his medical center and his beloved one may suffer once he left the place with Helen.
With that now, he is all set to make sure that the new person does not take his place as Director. Although she wants to create new changes in the Hospital that may keep our favorites separate from each other. Stick with us to collect the complete story and its release date emergence.
New Amsterdam Season 4th Episode 3rd Storyline:
The previous episode of the show starts with the doctors with their love partners talked someone moving away. With that Max & Helen are bidding New Amsterdam say goodbye as they leaving together for London.
On the other side, a new day starts at the hospital in which women enter the facility and are noticed by everyone, and with that, the lady asks for Max. However, Max is at the science fair of Nova CO. Five Borough to know what the pharma industry offers the new generation and there he meets a girl naming Imana Moore and with her intelligence, he got impressed and he tries to push her project which leads NovaCo to out Max for the breach of the agreement.
With that, he tried to convince Nova but he was not ready to listen to anything.  Meanwhile when nobody was ready to buy her idea then Max introduce Imana to Dr. Nagendran and he took her idea and offers her a scholarship at Columbia College.  On the other side, Blom spent his time with Leyla to boost up, and with that Iggy helps Wandy who lost her patient, and at the end, Karen introduces the new Medical Director who came in the place.
Release Date & Preview of Season 4 Episode 4 of New Amsterdam:
The on-demanding and fascinating show New Amsterdam season 4 episode 4 will be premiere on October 12th,2021 at NBC network at around 10 pm ET, and its title will be Seed Money.
As per the official Synopsis of the web show, Max will not accept the new Medical director Veronica's arrival and as per the promo, it is looking like that Max knows her very well.
And with that, he complains about all qualities she has and tells her that she does not fit for this joining New Amsterdam. On another hand, Helen will spend her time in the screening of the cancer patients and lastly, a new challenge comes out between the duo couple Leyla and Bloom as they will not be able to spend their time with each other.