NewZNew (Chandigarh) : The hilarious show 'May I Come In Madam' which comes on Life OK has recieved a tremendous applaud by the viewers. The show, recently has been given a new tagline 'Mard ka dil mullayam hota hai'. The main starlead of this show, Sandeep Anand, was present in Chandigarh today, to explain the logic behind revamping the new tagline to the show.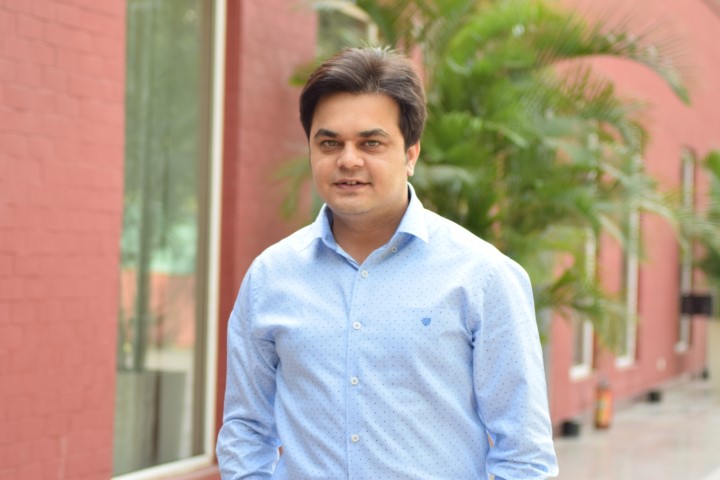 The story revolves around a character Sajan Agarwal, who is a simple man and who dreams of a simple life which somehow becomes impossible as he shares the house with his 'in-laws'. He does not able to spend some quality time with his wife Kashmira. Amidst this chaos, he meets his new boss Sanjana, who is an independent, attractive woman to who he gets attracted to, and start imagining the world full of fantasies.
The show recently launched a promo where a common man can draw a connect of a man's 'Mulayam Dil'. The idea behind this thought is that a man harmlessly gets attracted to the pretty faces around him.
Let's watch how much justified the audience finds the idea of this new tagline provided to the show, 'May I come in Madam?'