Heavenly Palace Senior Citizens Home near Ludhiana offers dignified life at old age
"NGOs and Trust must intervene to raise he quality life in senior citizen. We often talk about empowering youth of the nation but their inspiration – the elderly people are in state of neglect which need attention." rued Padambhushan Nonagenarian Dr SS Johl, who is also the Senior Advisor to Heavenly Palace, Senior Citizen's Home near Ludhiana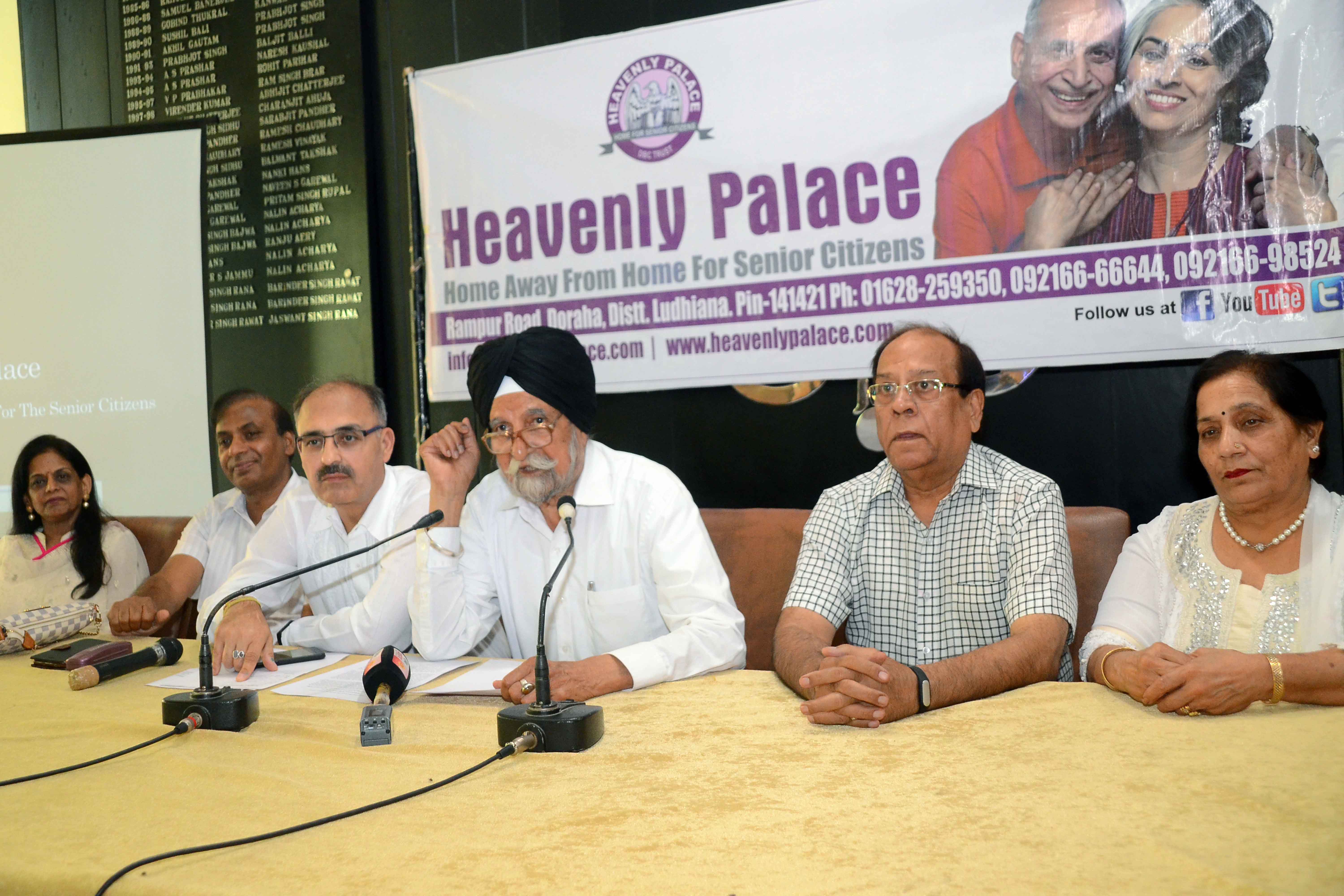 He was addressing a press conference at Chandigarh Press Club realizing the importance of Senior Citizens Home and Old Age Homes like Heavenly Palace, Doraha (Ludhiana).
"Catering to the needs of aged citizens, Heavenly Palace is the biggest and the most prestigious project of Dream and Beauty Charitable Trust ( DBCT) that is needed in this part of the country started by founder Chairman Mr Anil K Monga ,an NRI Philanthropist with a team of some enlightened advisors, dedicated trustees. They have brought their concept of Sharing and caring to develop this state of the art facility for the comfort of our elders. Built in 14 acres of land by the side of an ever flowing canal, this is a star facilities for the seniors who have retired from active life and want to bring sparks to their twilight years as well want live peaceful and hassle free life. Celebrating Birthdays, Marriage anniversaries, musical evening, meditation and festivals is a favorite pie at Heavenly Palace. It is a second home with an option to live with dignity, be surrounded by warmth and comfort and be relieved of daily chores and responsibilities.  In short, it permits our seniors to focus solely on peace of mind and a sense of inner calm." said Dr Johl
" A gated community living has taken great care to ensure physical security with restricted entry guarded by 24-hours security guards and placed with CCTV surveillance in the campus .Heavenly Palace offers well-furnished  star rooms with all the in-room facilities, recreational and entertainment areas, a state of the art "Vibrations Auditorium" with seating capacity of 500 individuals to watch movies, plays, organize guest lecturers & musical evenings, a spacious well-equipped kitchen, a huge dining hall for the residents that can accommodate 600 persons together and enjoy company as they eat tasty and hygienic food. Trust grows its own vegetables and has own Dairy for pesticide free vegetables and pure milk from its own dairy. Food is steam cooked and age friendly as advised by dieticians." said retired Col Sanjay Bhatia
Heavenly Palace has fully furnished 320- single rooms and suites rooms with its own set of elevators, stairs and ramps. There are doctors in the campus to keep regular health checks, in-house physiotherapy center, Yoga & Gym facility for in-house residents, Library, Computer cafe, Recreation area, ambulance for any emergency, walk in pollution free lush green gardens and cars to ferry the residents to local bazaar for shopping and fun. Here all Seniors Citizen know how they can experience a better living style where one can celebrate a longer, fulfilling life in a complete safe environment.