newznew (Chandigarh) : The MSc in Fashion Marketing & Management (FMM) as well as Garment Manufacturing Technology (GMT) students of Northern India Institute of Fashion Technology (NIIFT) Mohali, presented their final Degree Projects at Hotel Amara, Sector 43, Chandigarh. Awards were also given for the Best Degree Project, Most Innovative Project and Most Industry Relevant Project.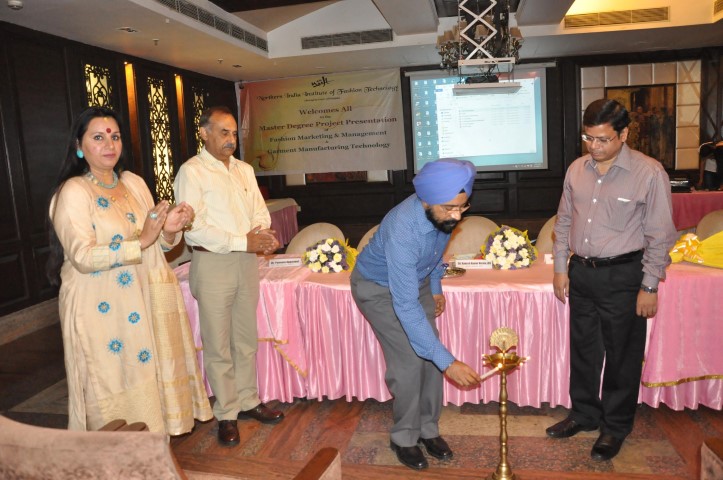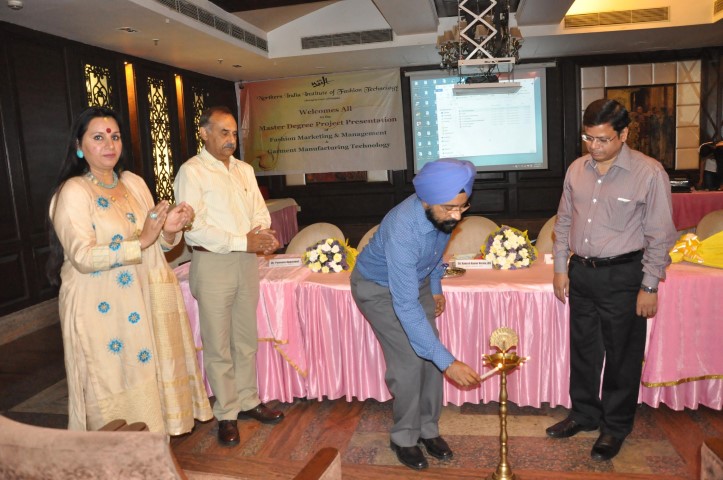 Mr Rakesh Kumar Verma (IAS), Director General, NIIFT Mohali who also inaugurated the event talked about the career opportunities available for the students on the completion of Master's Degree. He said that MSc in FMM has been designed to fulfill the requirements of the retail sector and MSc in GMT fulfills the need of garment manufacturing industry. He wished the students good luck. This year a total of 9 research projects  from FMM department and  11 projects from GMT department were presented which  focused on different areas. Mr Inderjit Singh, Director, NIIFT said, "The presentations made by the students gave a  deep analysis of the market conditions and productive competitiveness." He further motivated the students to do good work in future.
Projects focused on utilizing solar energy for production,designing backpacks to understand stress levels,ergonomics, enhancing production, developing processes to meet deadlines, reducing the high labor cost, reducing delay due to unskilled labor , analyzing consumer demand, understanding employee motivation, upcycling of waste material, fashion forecasting and creating stories of web blogs etc.
Dr Poonam Aggarwal, Deputy Registrar, NIIFT said, "The projects presented by the students are need based industry projects. The MSc programs at NIIFT are the support systems for garment industry, wherein the students under the direct supervision of industry and their faculty members are doing research projects."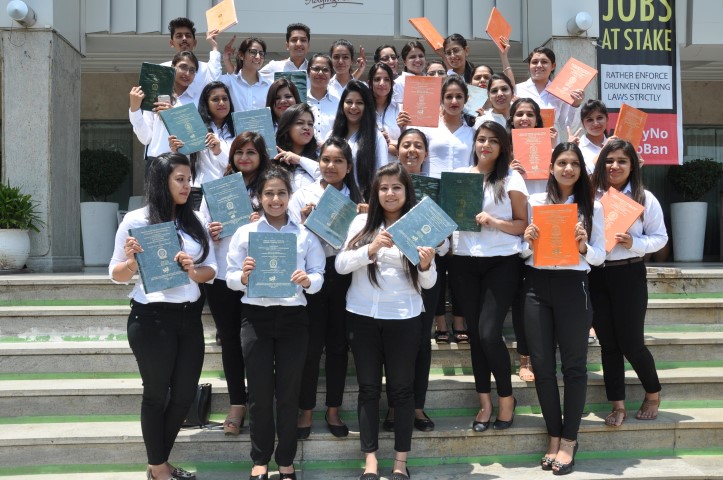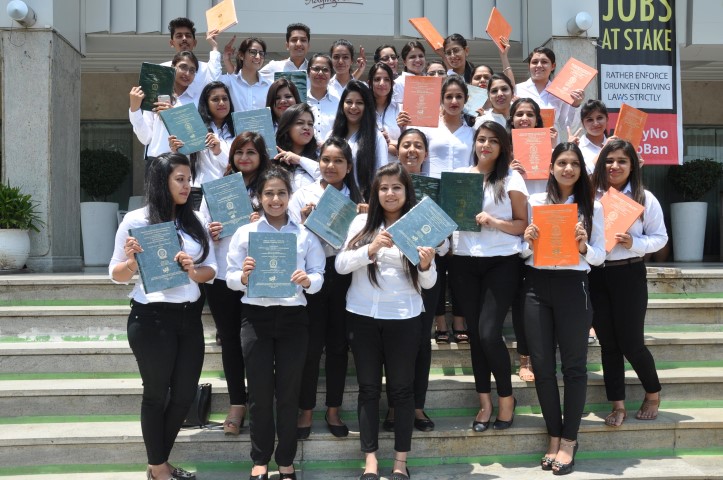 The jury evaluating the Degree projects comprised of eminent personalities like Mr Shashi Kanwal, Consultant, Marketing, Groz & Beckert Asia Pvt Ltd, Mr Anil Sharma, Vice President – HR, Nahar Industries, Dr Radha, Professor, Cordia Institute, and Ms Titania Brar, Store Manager, Inditex (Zara International). Students of GMT and FMM worked with the most reputed export and Retail houses like Shahi Exports, Orient Craft (Gurgaon), Gant retail, Jabong Marzia designer, H&M International, etc. Mr Kamaljit Singh Rana, HOD, GMT and Ms Meeta Gawri, HOD, FMM were also present on the occasion.
It is noteworthy that the Institute offers  degree programs like MSc (Garment Manufacturing Technology), MSc (Fashion Marketing & Management), BSc (Fashion Design), BSc (Textile Design) and BSc (Fashion Design -Knits). The graduation course can be done  after 10+2. Entrance test for the degree programs is scheduled for 4 June, 2017. Last date for submission of applications is 25 May.