'Nimbarka' brings the goodness of Neem in a personal & beauty care range: In an endeavor to usher in a healthy & better quality life for everyone, a unique concept – 'Nimbarka', has been unveiled here by a Mohali based Start-Up.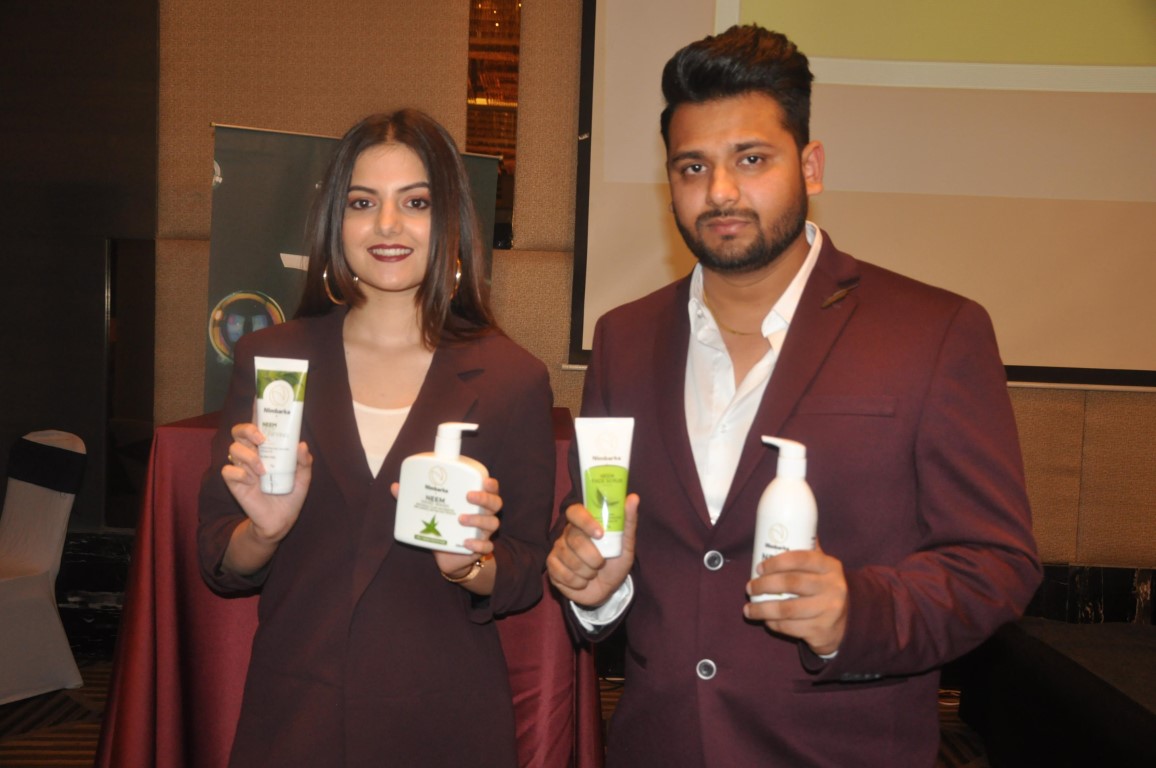 Jarnail Singh Banwait, Founder, Nimbarka, conceptualized the idea of harnessing the 'power of goodness' of the humble 'Neem' tree, to create offerings based on it, in a contemporary style, under 'Nimbarka'.  
Speaking on this occasion Jarnail Singh Banwait, Founder of Nimbarka said, "Nimbarka products are different from other Ayurveda products in the market because these have Neem as the key ingredient. Since ancient times Neem has been known to cure different ailments because of its rich medicinal properties.
But now in modern days, people have shifted to chemical products, which have affected their health. To tackle all the health & skin-related issues, we have launched 'Nimbarka' which is pure Neem based product line."
The event saw the team behind 'Nimbarka' first presenting a very interesting awareness film about Neem and the science behind its benefits for mankind.
This was followed by an interaction with Jarnail Singh Banwait, Founder,  Mohit Banwait, Director, Tanvi Nagi, CEO, Ashwani Bali, Marketing Head,  Sunil Sharma, Technical Head and Avneesh Thakur, Production Head of Nimbarka. 
The idea is being carried forward by two very enterprising youngsters of Tricity –  Mohit Banwait & Tanvi Nagi. Mohit Banwait said, "We have tried to create a fresh new concept in personal & beauty care, created after years of research of Ayurveda & by going deep into the history and traditionally proven benefits of Neem. The result is a personal & beauty care range of six Neem based products which we have been showcased here."
The personal & beauty care products based on Neem unveiled included Neem Deep Purifying Gel, Neem & Milk Face Wash, Neem Face Scrub, Neem Shampoo, Neem Body Lotion, and Neem Hand wash. All these products contain natural ingredients and Neem extracts.
According to Tanvi Nagi," The initiative aims to bring Ayurveda in a contemporary style to people of Tricity and North India comprising Punjab, Haryana and Himachal Pradesh and then take these to a Pan India level. We are proud to state that Nimbarka is the 'Neem Tree of the 21st Century'. We are also spreading awareness about our old heritage which used Neem in different forms for medicinal and beauty benefits."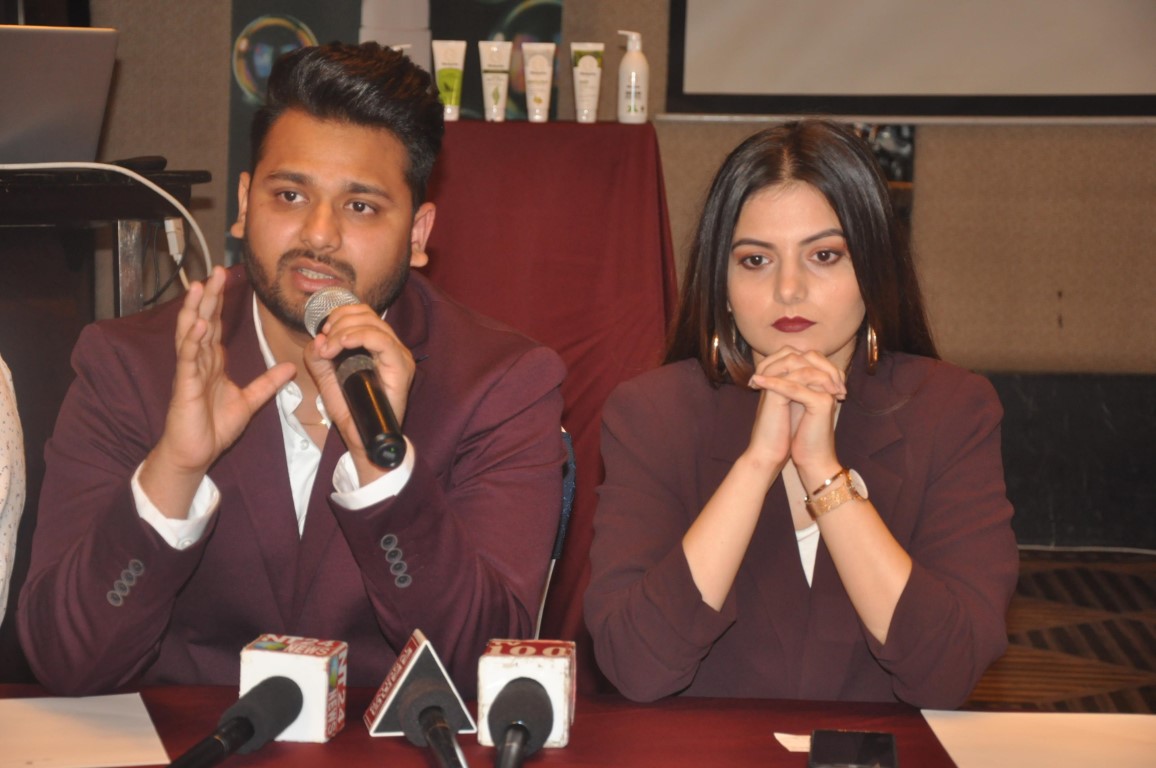 Added Jarnail Banwait, "In our products, all compounds are scientifically proven and there is no harmful chemical. We follow the principles of Ayurveda. All products are manufactured under the supervision of experts and pass through 7 to 8 trials, which makes Nimbarka products pure and reliable for the customer."
Tanvi adds, "Modern life and pollution has invited a lot of problems like hair loss, skin problems, and other health issues. To tackle all these ailments, we have taken an initiative to launch such products, which our ancestors were using from times immemorial."
Nimbarka plans to bring more products with the purity of Neem these include anti-pollution & blue rays protection cream, sunscreen, neem face pack, toothpaste (3 variants), soap, etc.
The company has already finalized its distributors in the North and is in talks for doing the same in Maharashtra & Gujarat. The organization has ambitious plans to have a pan India footprint. It also wants to tap the International market through E-Commerce.