NSS Unit of DAV College organised "Swachhata Hi Seva": India is a beautiful country with such a vast diverse population with an even more diverse culture, which is being maligned by the menace named plastic.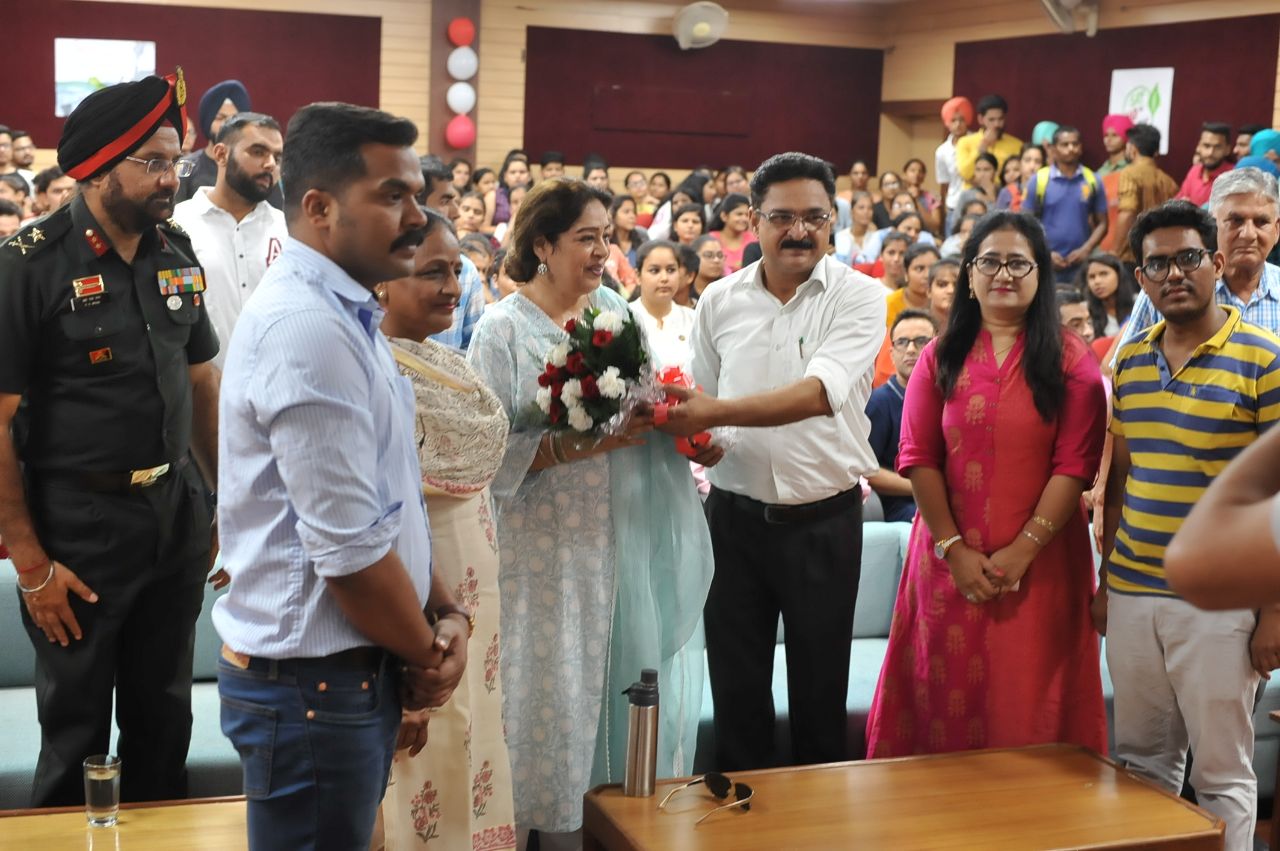 To bring this menace to the forefront and spread awareness to curb it, NSS Unit of DAV College organised a "Swachhata Hi Seva" Event to commemorate the 150th birth anniversary of Mahatma Gandhi. The chief guest was Smt. Kirron Kher, honourable member of parliament, who addressed the NSS volunteers and enlightened them regarding the growing plastic problem.


Quoting a line from Samuel Coleridge's famous poem The Ancient Mariner- " Water, water everywhere, Nor any drop to drink", Smt. Kher championed the "Jal Shakti Abhiyan" when she pointed out the rapidly decreasing levels of groundwater and freshwater.
Pursuing the motto of 'Reuse, Recycle, Reduce', Smt. Kher encouraged the young minds to adopt the policy of sustainable development and manageable growth. She highlighted the devastating effects that plastic has on everyone and the different diseases that spread from the pollution caused by it.
She also talked about the heavy cost involved in the manufacture and recycle of plastic and how we can use that money more productively if we just cease the use of plastic altogether. Smt. Kher is a resplendent torch-bearer for many social causes, 'Plastic-Free India' being a prominent one.


The principal, Dr. Pawan Shama and the programming officers of NSS DAV presided over the event having a variety of cultural programmes. This was followed by the oath-taking ceremony in which all NSS DAV volunteers took part.
This was followed by a flash-mob organised by the NSS volunteers of in Feont of Shaurya Bhawan in DAV College to spread awareness amongst the students regarding the problems caused by plastic and its remedies. All in all, the event was message with a cause.